Shape the future at PepsiCo.
Our scientists, technologists, and engineers are breaking new ground to make a positive impact on both consumers and our planet.
R&D's objective at PepsiCo is to shape the future by delivering a wide range of innovative foods and beverages—for brands like Frito-Lay, Gatorade, Pepsi-Cola, and Quaker —being one step ahead of consumer demand while raising the bar on sustainability.
We proudly do this in an environment of creativity, inclusion, trust, and fun. Best of all, you'll get the opportunity to see your work in market!
"pep+ (PepsiCo Positive) is the future of our company, a fundamental transformation of what we do and how we do it to create growth and shared value with sustainability and human capital at the center." - PepsiCo Chairman and CEO Ramon Laguarta 
To learn more about PEP+, click here.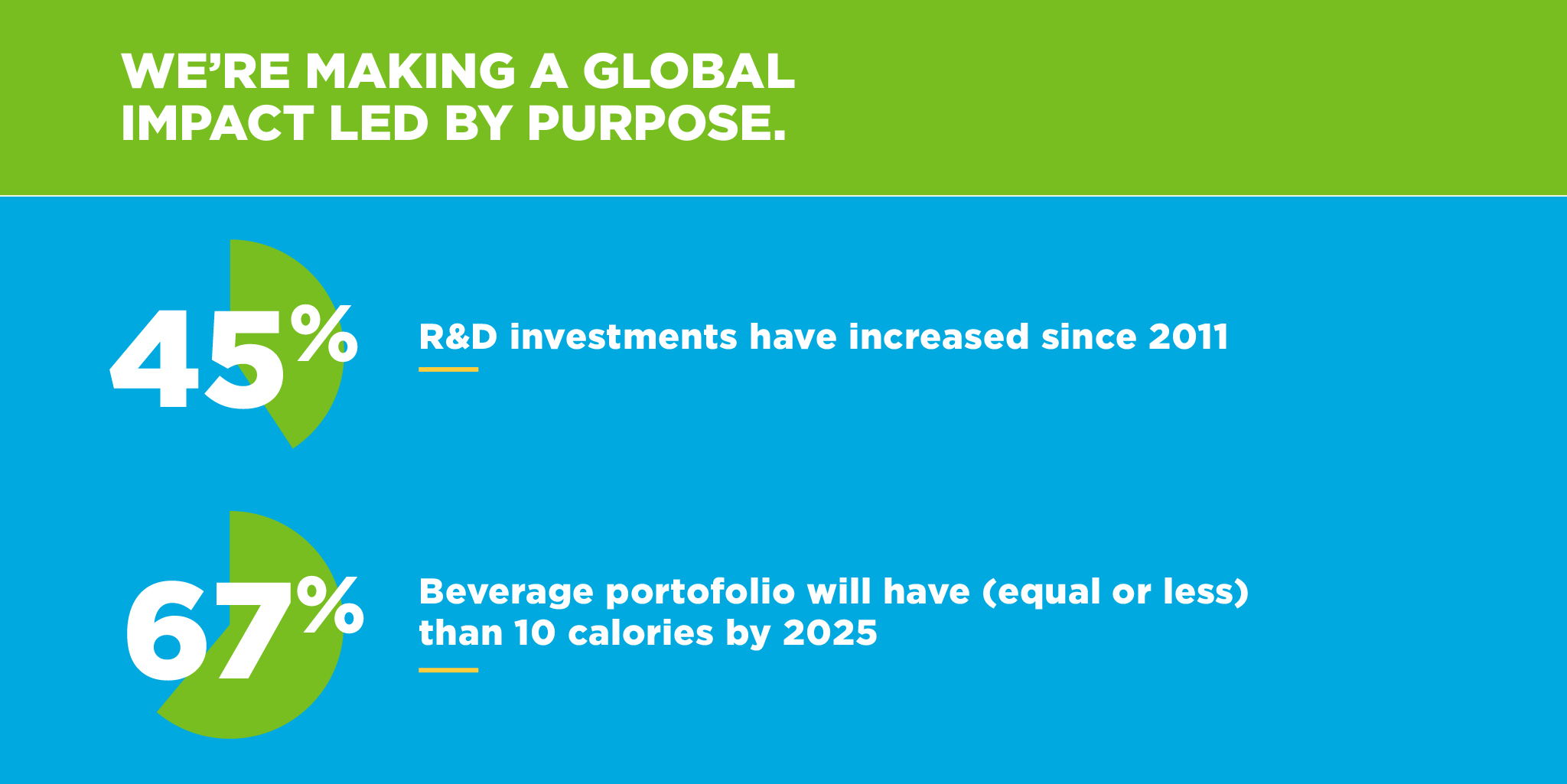 ---
PepsiCo has several big sustainability goals in place:
Design 100% of packaging to be recyclable, compostable or biodegradable by 2025. 
Reduce 35% of virgin plastic use across beverage portfolio by 2025. 
Set targets to reduce greenhouse gas (GHG) emissions 20% by 2030.  
Improve water efficiency by 15% by 2025 in high-water risk areas.  
For packaging specifically we are developing new solutions that don't require the use of single-use plastics, and developing new, recyclable, lower-carbon packaging formats.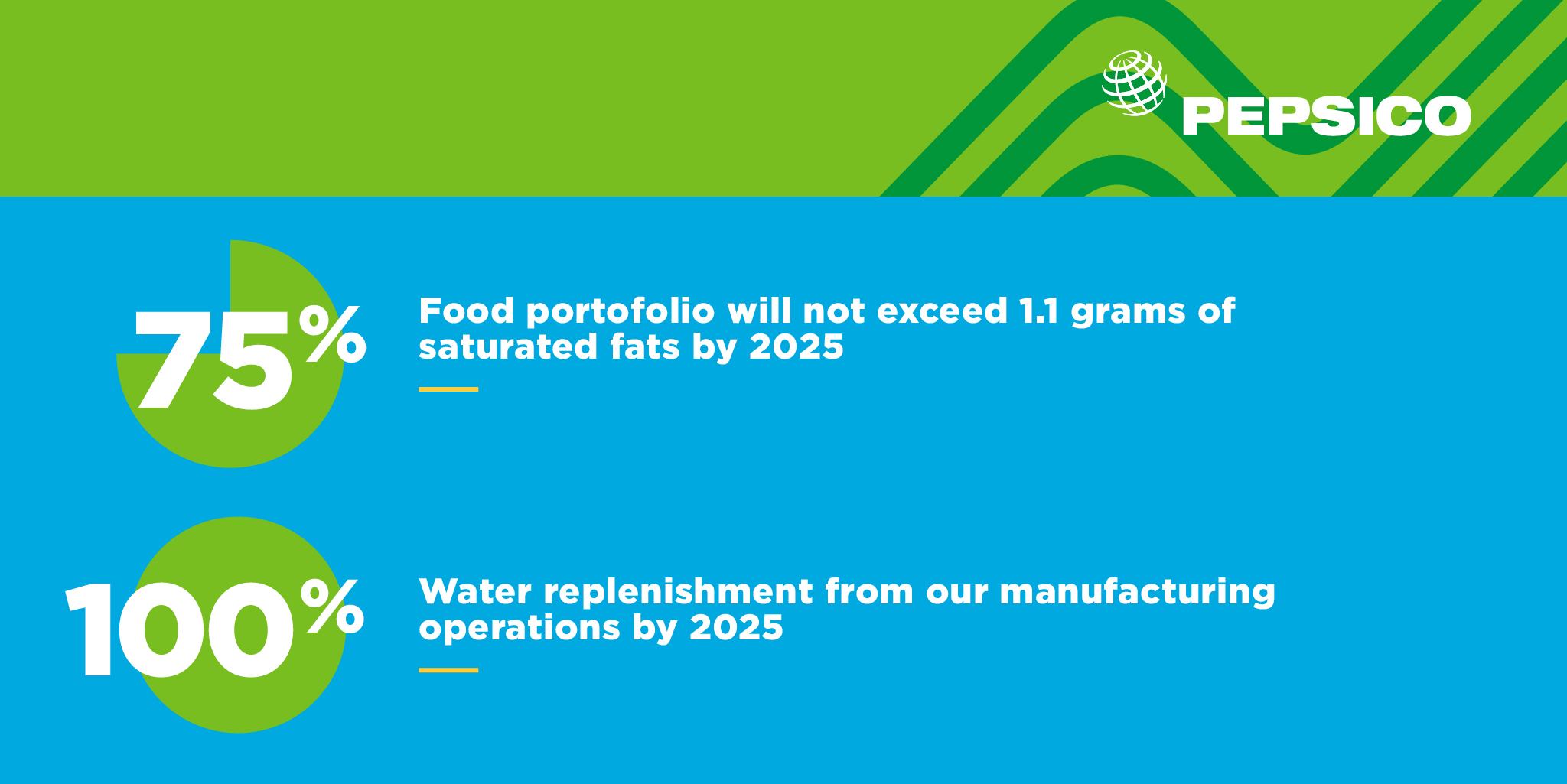 ---
PepsiCo's R&D function offers an array of opportunities to work on incredible brands in a dynamic culture armed with state of the art technologies. Our R&D employees work cross- functionally to drive innovation and commercialization across all of PepsiCo's Global Brands.  Our employees take on opportunities to develop their careers across channels, across brands and across functions.
Bring your Passion, Curiosity, Imagination and Expertise to our consumer- centric R&D teams where we have a passion for progress, innovation and commercialization!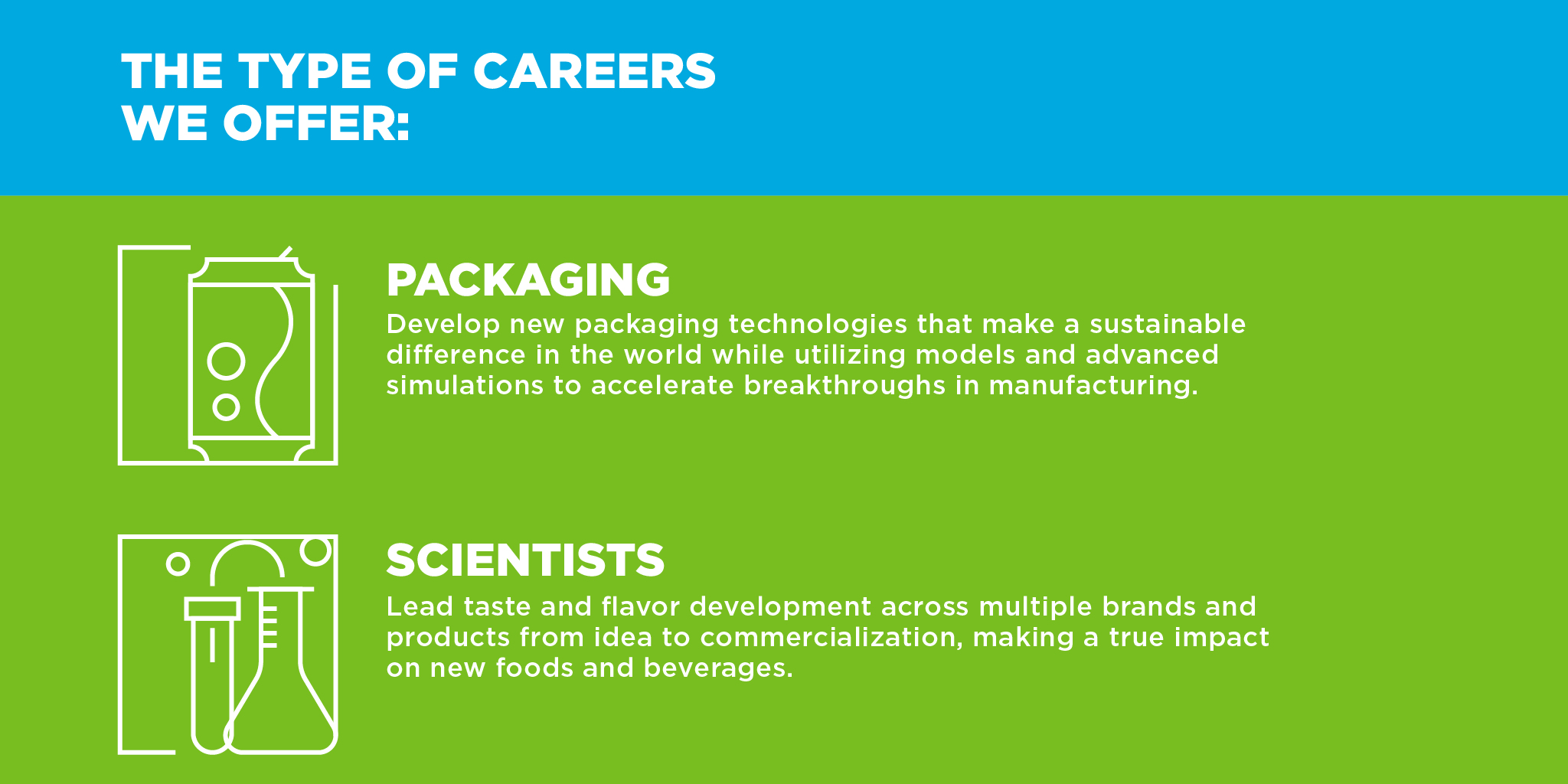 ---
Career Growth: There are different tracks for growth at PepsiCo within the R&D organization and they often varybased on employee's own career pursuits and abilities. One track is primarily management and the ability to lead teams; while the other can be more technical within your scope to become a Subject Matter Expert. 
Employees often take on new opportunities across channels to continue to develop new skillsets within Beverage or Foods to gain critical experiences and learn other aspects of the broader PepsiCo portfolio.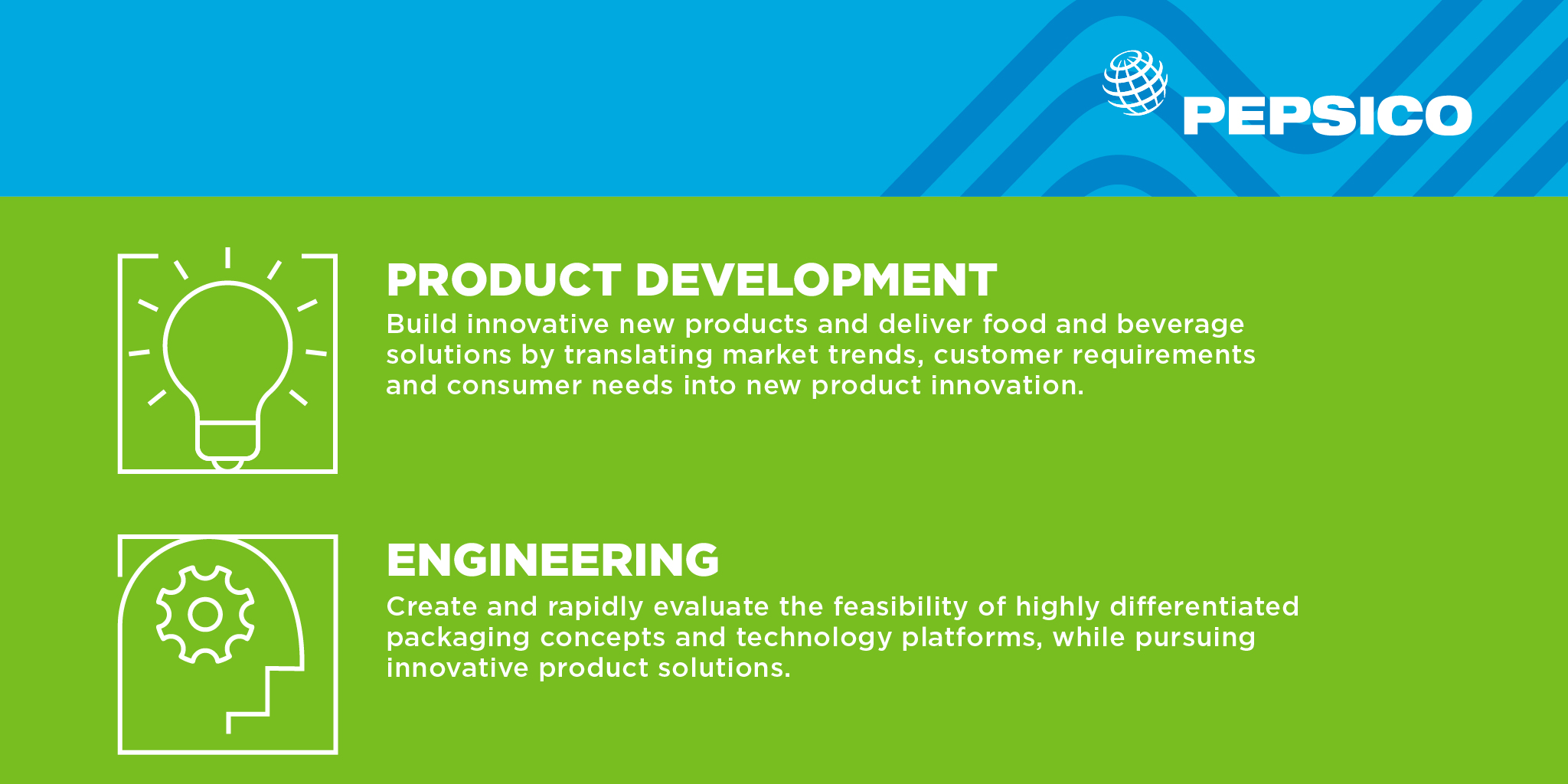 Ready to join our team? 
 Search our Opportunities and Apply Now!
PepsiCo is an Equal Opportunity Employer: Female / Minority / Disability / Protected Veteran / Sexual Orientation / Gender Identity