The Ohio Soybean Council (OSC) has selected Innoget, the leading online open innovation network for technology scouting and technology transfer, to support OSC technology commercialization activities.
OSC recently launched a new business line, Airable Research Lab, to conduct R&D specializing in soy-based products and processes. Airable works with commercial partners to develop, customize and/or commercialize its products. The lab sought a channel for global outreach to share its portfolio of products and services, identify new partners for technology commercialization and licensing, and seamlessly generate value and return on investment from the novel services offered. The search ended with Innoget, which offers a simple and secure means of identifying and initiating contact with interested entities.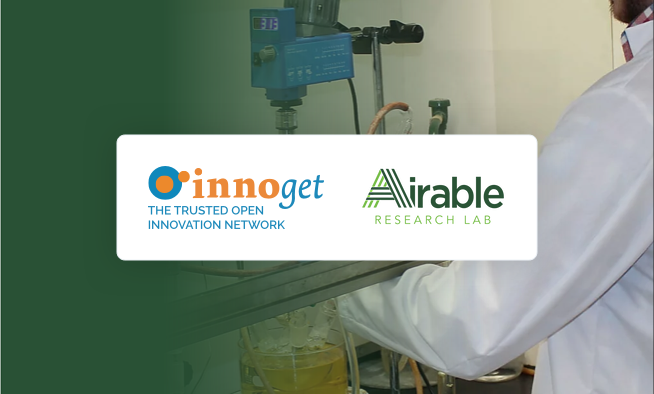 Innoget will provide its integrated open innovation, marketing and matchmaking services through Innoget.com OSC's opportunities for technology commercialization will be managed under the website's Airable Research Lab profile, which has already been listed to the public. Launched with seven technology offers already available, the profile expects to introduce more opportunities in the near future. Airable invites all innovation stakeholders to look through the current listings and to directly engage with the lab directly through Innoget's peer-to-peer submission form.
The Innoget–Airable partnership will boost the lab's reach and ability to market its services to potential partners, reaching a global audience of large enterprises, SMEs, research organizations, inventors, startups and spinoffs, innovation networks and venture capitalists actively looking for new opportunities in a wide range of market and technology areas.
We hope to inspire the next generation of soy-based products to contribute to a sustainable economy, and that's the vision of many, many other organizations as well. Innoget can help find the right fit.
– Barry McGraw, Founder and Chief Laboratory Officer, Airable Research Lab
About the Ohio Soybean Council

OSC has a long and successful history of working directly with partners in the research, university, non-profit, and commercial industries to upgrade products and create new ones. For over twenty years, OSC and the soybean checkoff have been leaders in developing and commercializing new soy-based products that increase the demand for soy.
About Innoget

Innoget is the awarded open innovation network for technology transfer and technology scouting. Trusted by thousands of organizations and innovation professionals in 180+ countries, Innoget provides a state-of-the-art platform to market technologies; find innovation, research, and funding partners; and speed up innovation projects by connecting with qualified innovators and researchers from world-class organizations.