---
This article was originally published on April 8, 2020, by Stephen Key on Forbes.com. The article has been replicated on Innoget's Innovation Blog by Innoget's Editorial Staff for information purposes.
----
The cancelation and postponement of massive trade events like the international housewares show in Chicago and national hardware show in Las Vegas have resulted in many unanswered questions. At these one-of-a-kind annual meeting grounds, companies present their latest product innovations and look for new ones. For independent inventors, trade shows are the highlight of the year.
So, many of us are now wondering, what happens next? What does this mean for these industries? If you are a product developer, should you wait on the sidelines? Should you continue pitching your ideas? Which kinds of companies should you focus on approaching now?
To find out how the global outbreak of the coronavirus is affecting the kitchen industry in particular, I reached out to market leader Lifetime Brands. At the Inspired Home Show in Chicago, you can spot the Lifetime Brands booth from a mile away. The company sells its products (which are marketed under more than 30 brands, including Farberware and KitchenAid) at high-end retailers, supermarkets, department stores, and big box chains all over the world.
Rob Kay, CEO of Lifetime Brands, opened up about his industry and the coronavirus in an email.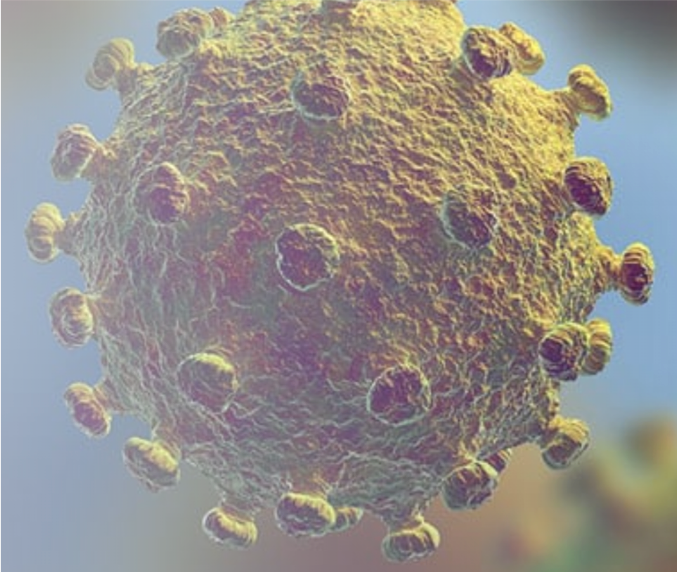 How has Lifetime Brands been impacted by the cancelation of the Inspired Home Show (the annual housewares trade event) in Chicago?
"The Inspired Home Show is a good opportunity to meet with customers in person and showcase new products. Since we do meet regularly with most of our retail customers, we maintain the ability to accomplish these activities directly at either our offices and showrooms or at the retailers' offices.
With the social distancing and travel restrictions guidelines currently in place, we have moved this effort to virtual communications. We anticipate a great level of activity with in-person visits once things return to normal.  
What steps have you taken concerning the coronavirus as far as your employees? What difficulties have you had to address with employees working from home?
Lifetime has a substantial infrastructure. As part of this infrastructure, we had migrated all of our systems (including enterprise resource planning and sub systems) to the cloud before the end of 2019. Accordingly, it was relatively seamless for Lifetime to move to a distributed method of doing business dictated by the 100% work-from-home policy we had implemented in March. 
Have you seen any unexpected benefits from your employees working from home?
Not really. We have seen great dedication and effort and are very proud of all the associates at Lifetime who have taken this new way of operating in stride.
Of course, all have reduced commuting times, and travel expenses are way down, but all in all, there have been no benefits from this new manner of operating our business.  
How is new product development being affected?
We continue to work on new product development, but have slowed down some projects. We have altered the rollout of new products for 2020, as many retail customers have closed their brick and mortar stores, resulting in corresponding impact on demand and newness. Our product road maps reach out three years, so we continue to focus on new product development, which will fuel future opportunities.  
People are staying inside spending more time with their family and in the kitchen. Has this created any opportunities for new products
Absolutely. Kitchen tools in particular have seen an increase in demand. However, most people in the current environment are focused on traditional tools rather than new innovations. 
What type of kitchen products are people currently ordering the most?
We are the largest provider of can openers, and it appears the demand for these products has greatly increased. Basic kitchen tools are also in high demand, as people are working in their home kitchens more.
Any advice, tips, and strategies for inventors at the moment?
I think COVID-19 will have some impact on discussions and efforts to launch new and innovative ideas. When there is a return to a more normal retail pattern, the focus on retailers will be sell-through and not immediately on unknown or smaller players.
While this may be self-serving, it would be best for inventors to work with larger companies that control known brands as a way to go to market.
Is this a good time for product developers to try to license their ideas? Are you looking for any new kinds of ideas in particular?
We have a broad portfolio of products and brands that we are always developing, as well as looking for ideas from the outside. We foster an open innovation platform and welcome all with ideas to forward them to us through this platform. People can access our Open Innovation platform online here.
The platform remains open during this time. It is led by Warren Tuttle, a consultant to Lifetime Brands and the President of the United Inventors Association.
What's the message you'd like to share with the creative community at large?
These are truly unique and unchartered times. Notwithstanding the health and economic challenges that exist today, all aspects of society will have a future. Continue to work on creative ideas, as it is such creativity that will provide future opportunities.
At Lifetime, we have a great many talented folks who create, ideate, and develop wonderful products. We realize, however, that there are many more people in this world with great, creative, and innovative ideas. 
We firmly believe that our go-to-market strengths, brands, and marketing power combined with great product ideas is a powerful combination, and we welcome a continued dialogue with the creative community."
Here's my advice for product developers who are submitting their inventions to market leaders like Lifetime Brands for licensing consideration.
1. Know their business. Make sure you send them something that's unique and that they cannot find on Google or in a patent.
2. Have a working prototype. Proof of concept is extremely important.
3. File at least a provisional patent application to help you establish perceived ownership. Provisional patent applications are affordable to file and allow you to test the market for a year with some protection. You should also consider filing a design patent, because two applications give you more perceived value. Design patents tend to issue more quickly and can be used to stop online copycats. Intellectual property is important to market leaders, who can leverage their size to help stop copycats.
4. Make sure your marketing material is excellent. You must be able to capture the big benefit of your invention in one short sentence, maybe even just a few words. Make your marketing material concise and to the point, so they can evaluate your submission quickly.
Open innovation industry expert Warren Tuttle will have his first book, Inventor Confidential, published later this year.
---
Keep up to date on Innoget's initiative to beat Covid-19 by following the dedicated channel where new innovation needs, novel technologies, news, and events are posted daily.