---
This article was originally published on March 20, 2020 by Irving Wladawsky-Berger, at the online version of the Wall Street Journal. The article has been replicated on Innoget's Innovation Blog by Innoget's Editorial Staff for information purposes.
---
Firms today recognize that there are more capabilities for innovation in the marketplace than what they can possibly create on their own. This open innovation model, the antithesis of the vertically integrated, closed innovation approach followed by industrial R&D labs through much of the 20th century, is the perfect vehicle for today's fast-moving environment, which includes the current race for a coronavirus vaccine.
Henry Chesbrough, a professor at the University of California, Berkeley is credited with coining the term open innovation in his 2003 book of the same title. In January, he published a follow-up book, "Open Innovation Results: Going Beyond the Hype and Getting Down to Business."
On the state of open innovation, he sees a mixed picture.  
Open innovation has increased exponentially. But productivity and income levels have been stagnant or declining, a phenomenon Mr. Chesbrough calls the exponential paradox.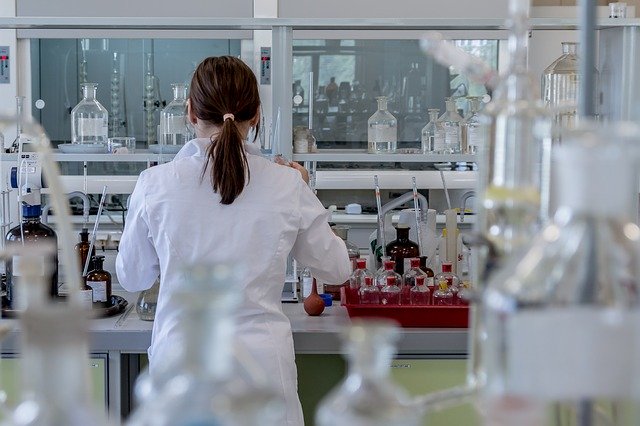 Economists have offered alternative explanations for this puzzling paradox. Perhaps digital products and services are affecting our lives in ways that are hard to measure. Or it could be that digital technologies, exciting as they might be, aren't as transformative as the technologies from the period between 1870 and 1970. Some economists speculate that it's just a matter of timing. There might be a significant lag between the broad acceptance of a major transformative technology and its impact on productivity and economic growth.
While acknowledging the merits of these various explanations, Mr. Chesbrough argues that "the root of the problem is in how we are managing and investing in innovation, both inside individual organizations and also in the larger society."
Let me summarize the book's central thesis, starting with its definition of open innovation.  Basically, open innovation means that instead of doing everything inside the four walls of the business, innovation is generated by accessing, harnessing and absorbing external knowledge across the firm, both flowing in and going out. But, it isn't enough to simply create or locate useful knowledge. A well-functioning innovation infrastructure must operate across three critical dimensions:
Generation. New technology discoveries start the process, which, at this stage, only benefit a small number of early adopters
Dissemination. The new discoveries then spread throughout the organization, from the R&D innovation groups that first developed them to the business units that take them to the marketplace
Absorption. The new products and services are embedded in the organizational units and business models that can scale and sustain the innovation throughout the economy
The book offers a number of recommendations for rethinking open innovation in order to achieve better business outcomes. These include:
Outside-in and inside-out open innovation. The outside-in part of open innovation—e.g., open source, collaboration, licensing, acquisition—has received the greatest attention in academic research and business practices. But inside-out innovation, which is less well understood, is also very important. Inside-out innovation makes it possible to get value from unused or under-utilized technologies and knowledge by going outside the organization through licensing, joint ventures, or contributions to an open source project.
Business model innovation. Companies have generally associated innovation with the development of new technologies within the R&D organization, while viewing the business model as fixed. But this has been changing. Making business models more adaptive allows companies to obtain more value from their technology innovations. Interest in business model innovation has been growing in a number of areas, including two-sided platforms and the blurring boundaries between products and services.
Open services innovation. Services innovation enables a company to shift a product business into a recurring services business and thus avoid the challenges of being stuck in a commodity trap, where there is little differentiation between competing products. Instead of, for example, selling a jet engine, the company can lease the engine, offering "power by the hour" with the opportunity of after-market sales and services, spare parts, and other benefits that accrue through the multi-decade operating life of the engine.
Open innovation in networks and ecosystems of organizations. Beyond individual firms, open innovation increasingly involves the surrounding environment, including networks and ecosystems of organizations that play different roles in the innovation process. "Put simply, designing and managing innovation communities is going to become increasingly important to Open Innovation's future. This is true both for firms, and for the larger society in which these firms operate….For Open Innovation to thrive, we need to build ecosystems of innovating organizations," Mr. Chesbrough writes.
Irving Wladawsky-Berger worked at IBM from 1970 to 2007, and has been a strategic adviser to Citigroup, HBO and Mastercard and a visiting professor at Imperial College. He's been affiliated with MIT since 2005, and is a regular contributor to CIO Journal.
---
Keep up to date on Innoget's initiative to beat Covid-19 by following the dedicated channel where new innovation needs, novel technologies, news, and events are posted daily.