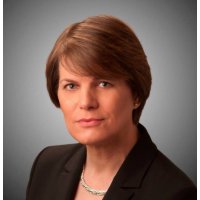 Lauren Scott
Managing Partner at Alkcon Corporation
United States · Clearwater
Joined May 2021
Summary
Over 20 years of experience in business management, product development and technical marketing. Proven technical leader with the demonstrated ability to professionally manage the development and manufacture of complex products and systems while meeting cost and scheduling objectives.
Work Experience (6)
Electrical Design Manager
Plasma-Therm
March 1994 - November 1998
St. Petersburg, Florida
Process Engineer
Springboard Biodiesel
July 2008 - February 2009
Chico, California
Hardware Engineer
LoadIQ
September 2013 - April 2014
Reno, Nevada
Product Manager
Gripping Power
June 2017 - May 2020
Clearwater, Florida
Managing Partner
Alkcon Corporation
August 2013 - Present
Clearwater, Florida
President/CEO
DBD Energetics
January 2019 - Present
Clearwater
Academic Studies (2)
Bachelor of Arts
St. Leo University
January 1992 - January 1994
Business Administration
Courses of study included strategic management, quantitative analysis, organizational theory and marketing. Specialized in technology management and information systems.
Associates
Community College of the Air Force
January 1987 - January 1989
Applied Science
Courses of study included physical science, earth science, chemistry and hazardous materials.
Research areas of interest (18)
Process control and logistics
Industrial Technologies
Chemical Technology and Engineering
Energy Technology
Carbon capture and energy
and 13 more
Lauren Scott didn't publish any Technology Call yet
Lauren Scott didn't publish any Technology Offer Offer yet
Conversion of Methane into Higher Hydrocarbons via Gas Discharge Plasma
Lauren Scott, Hongfei Lin, Ph.D., Ji Su, Ph.D.
This Small Business Technology Transfer (STTR) Phase I project will analyze the feasibility of the catalytic conversion of methane to propane via a gas discharge plasma. Methane can be produced by the anaerobic digestion of organic matter and the gasification of biomass, thus this novel process could enable the beneficial production of 'biopropane' from waste biomass in rural communities.
Lauren Scott didn't publish any Event yet
Lauren Scott didn't publish any Job yet
Lauren Scott didn't publish any New and Article yet
Lauren Scott didn't publish any Education Resource yet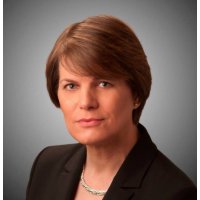 You are signed out
Join Innoget to connect with Lauren Scott and thousands
of innovation-driven professionals and organizations