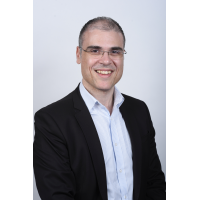 Nikos Brouzos
Open Innovation Manager at Galp
Portugal · Lisbon
1

followers

1

following

0

recommendations
View Nikos's full profile. It's free!
Contact Nikos, connect with your colleagues and find business opportunities worldwide.
View Nikos's Full Profile
Summary
Galp is a Portuguese-based, publicly-traded energy company with an international presence. Our activities cover all phases of the energy sector value chain, from exploration and extraction of oil and natural gas, from reservoirs located kilometers below the sea surface to the development of energy-efficient and environmentally sustainable solutions for our customers - be they large industries seeking to increase their competitiveness, or individual consumers seeking the most flexible solutions for their homes and mobility needs. We also contribute to the economic development of the 11 countries in which we operate and to the social progress of the communities that host us. Galp has 6389 employees. More information available at http://www.galp.com.