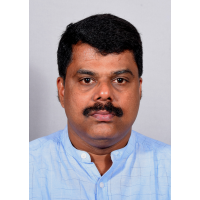 Suresh K I
SR.PRINCIPAL SCIENTIST at CSIR-NIIST
India · THIRUVANANTHAPURAM
1

followers

1

following

1

recommendations
View Suresh's full profile. It's free!
Contact Suresh, connect with your colleagues and find business opportunities worldwide.
View Suresh's Full Profile
Summary
I am a polymer scientist with more than 22 years experience in broad areas of polymer science and Technology. The main research areas are value added products from cashew nut shell liquid, emulsion polymerisation and polymer nano composites. Several derivatives of cashew nut shell liquid for industrial applications has been developed. examples are polyols for polyurethanes, surfactants for emulsion polymerization as well as co-polymerizable acrylate monomers. Products like adhesives, coatings, composites and polyurethane foams have been developed. Executed projects for industries like Clariant International, switzerland, Kansai paints and ICI Polyurethanes.