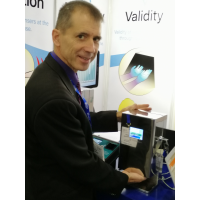 XAVIER PRAT
Business Development Manager at BITECSA, S.A.
Spain · Barcelona
2

followers

2

following

0

recommendations
View XAVIER's full profile. It's free!
Contact XAVIER, connect with your colleagues and find business opportunities worldwide.
View XAVIER's Full Profile
Summary
Since I was studying engineering I loved to think, design and develop new projects.
In the 80's, I fell in love with computers and software, and I'm still involved in the IT area.
I was awarded for the Catalonia Government for a software solution in 1987.
Nowadays I am focused to www.govisystem.org. This is a solution to reduce infections at hospitals and in the food industry. Our goal is to spread it worldwide.