Summary of the technology
A new lead halide perovskite-graphene hybrid applied to gas sensing has been developed. Ultra-fast sensors able to work at room temperature have been developed and the role in the gas sensing mechanisms of different ions in perovskite nanocrystals decorating graphene elucidated. Our invention shows for first time that the anion and cation in the perovskite structure (ABX3) have a significant effect on gas sensing performance. In particular, gas sensors employing graphene decorated with different perovskite configurations were successfully employed to detect voc vapours at ppm levels.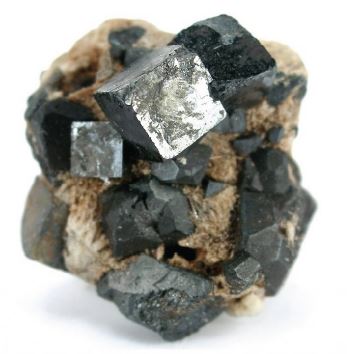 Description of the technology
The devices developed achieve highly reproducible, reversible, sensitive and ultrafast detection of vocs at room temperature. The low noise levels in sensor responses indicate that trace detection (at ppb levels) of VOCs would be possible. These results pave the way towards the development of reliable, inexpensive, durable and low-power chemiresistive sensors.
Monitoring aromatic VOCs is of interest due to their dangerousness (e.g. benzene is carcinogenic), and their detection at trace levels in the environment is very relevant for the petrochemical industry or air quality monitoring. Additionally, some VOCs constitute potential biomarkers for the detection of diseases at an early stage. For instance, the occurrence of some VOC concentration patterns in exhaled breath have been associated to sub-clinical lung cancer.
Specifications
Current development status
Experimental technologies
Applications
The application can be the commercialisation of a new generation of low-cost gas sensors operating at room temperature (ultra-low power). Such sensors do not exist in the market. The use of different lead halide perovskites embedded in graphene flakes opens the possibility of fine tuning their gas sensing properties resulting in ameliorated selectivity. A small array of gas sensors with different perovskites can be used for detecting VOCs or other toxic species with enough sensitivity and specificity. The sensors offer great stability in humid air. The range of applications is wide from breath analysis (medical technologies), environmental monitoring (detection of NO2 and toxic VOCs), agro food industry (NH3 detection) and security (in petrochemical industry). Their stability and low cost make these gas sensor devices suitable for mobile gas detection in portable units, tags or wearables.
Desired business relationship
Patent licensing
Intellectual property status
Patent already applied for
ES202030687
Spain

Technology Owner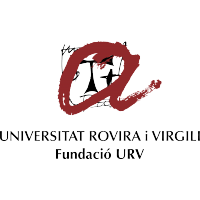 Fundació URV
Technology Transfer Office
Related keywords
Energy Technology
Sensor Technology related to measurements
Sensors & Wireless products
Measurements and Standards
Power to gas technology
Chemical Technology and Engineering
Chemistry
Industrial Technologies
Industrial manufacturing, Material and Transport Technologies
Analytical and Scientific Instrumentation
Industrial Products
Pollution and Recycling Related
Air filters and air purification and monitoring equipment
Other pollution and recycling related
Energy Market
Oil, gas and coal
Other oil and gas
Oil and Gas Exploration and Production
Chemicals and Materials
nanosensor
gas nanosensor
About Fundació URV
Technology Transfer Office from Spain
Fundació URV
The Technology Transfer and Innovation Center (CTTi) meets from the University environment the technological needs and services generated by the productive sectors and administration, through the management of Transfer of Technology and Knowledge, the Intellectual and Intellectual Property management, Technology Watch, Entrepreneurship, and Technology Infrastructures Offer (business incubator).
Technology Offers on Innoget are directly posted and managed by its members as well as evaluation of requests for information. Innoget is the trusted open innovation and science network aimed at directly connect industry needs with professionals online.