Summary of the technology
The Need
Bariatric surgery has emerged as an effective treatment for obesity, but there is limited evidence regarding the optimal candidate for each surgical procedure and remission rates of type 2 diabetes observed across published series vary. New tools are needed to better predict diabetes remission according to the surgical procedures in order to avoid unnecessarily aggressive surgeries and improve health outcomes.
The Solution
The technology DiaSuc provides a method for selecting a bariatric surgical procedure for a patient, as well as an informative biomarker for predicting, before bariatric surgery, type 2 diabetes remission after bariatric surgery in a patient suffering from type 2 diabetes.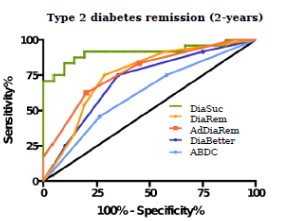 Description of the technology
Innovative Aspects
The main innovate aspect of the method is that it is based on a single circulating metabolite that can be easily measured in blood. It is a single measurement that can be used independently of previously described pre-surgical factors and improves the current available scores to guide the decision on the type of bariatric surgery to achieve type 2 diabetes remission.
Specifications
Current development status
Experimental technologies
Applications
DiaSuc provides a method for selecting a bariatric surgical procedure for a patient. The method has been described in a cohort of 45 subjects and confirmed in an independent validation cohort of 88 patients from a different centre.
Desired business relationship
Patent licensing
Intellectual property status
Patent already applied for
EP19382564.3
Spanish Patent office

Technology Owner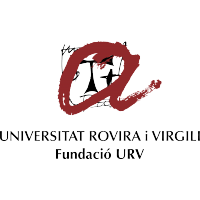 Fundació URV
Technology Transfer Office
Related keywords
Surgery
Medical Health related
Diagnostic
Therapeutic
Other therapeutic (including defibrillators)
Clinical Medicine
Surgery and Anaesthesiology
obesity
bariatric
non-invasive
diabetes
About Fundació URV
Technology Transfer Office from Spain
Fundació URV
The Technology Transfer and Innovation Center (CTTi) meets from the University environment the technological needs and services generated by the productive sectors and administration, through the management of Transfer of Technology and Knowledge, the Intellectual and Intellectual Property management, Technology Watch, Entrepreneurship, and Technology Infrastructures Offer (business incubator).
Technology Offers on Innoget are directly posted and managed by its members as well as evaluation of requests for information. Innoget is the trusted open innovation and science network aimed at directly connect industry needs with professionals online.