Summary of the technology
There is a growing evidence the SARS-CoV-2 survives well on various surfaces even up to several days (e.g., on plastic and stainless steel). However, it is not clear if the common practice of disinfection of surfaces is the optimal one, how effective it is, and if it can be improved. In many cases the drying of disinfection chemicals might leave behind stable thin liquid films and tiny microdroplets (termed microscopic surface wetness), invisible to the naked eye, which likely impacts viruses' survival.
In our lab we commonly study the survival of microorganisms on drying surfaces and in microscopic surface wetness. We recently showed that bacteria can survive in such microscopic wetness even for days. Yet, it is unknown how viruses like the SARS-CoV-2 can survive and remain stable on drying surfaces in particular after disinfection treatment.
To study this question, we will test viral stability and survival on several surface types (e.g., plastic stainless steel, glass and cardboard), following suggested disinfectant treatments for SARS-CoV-2 and under various realistic environmental conditions. Then, we will work toward modifications of treatments or recommendations for post treatment steps (e.g. washing with specific agent), to improve common disinfection practices and reduce virus survival on surfaces.

Project ID : 47-2020-10897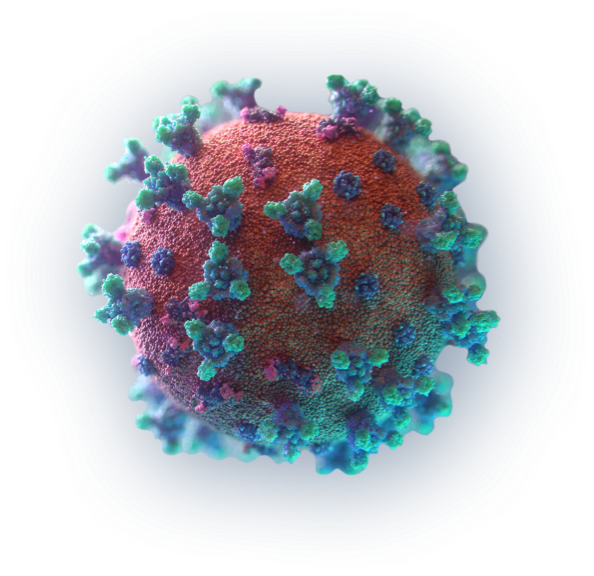 Description of the technology
There is a growing evidence that the SARS-CoV-2 survives well on various surfaces up to several days (e.g., on plastic and stainless steel). However, it is not clear if the common practice of disinfecting surfaces is optimal, effective or if it can be improved.
In many cases, when the disinfecting chemicals dry, they leave behind stable thin liquid films and tiny micro droplets (termed microscopic surface wetness), which are invisible to the naked eye and which likely impact the viruses' survival.
In our lab we commonly study the survival of microorganisms on drying surfaces and microscopic surface wetness. We recently demonstrated that bacteria can survive in such microscopic wetness for days. It is still unknown, however, how viruses like the SARS-CoV-2 survive and remain stable on drying surfaces in particular after disinfection treatment.
To study this question, we will test viral stability and survival on several surface types (e.g., plastic, stainless steel, glass and cardboard), using suggested disinfectant treatments for SARS-CoV-2 and under various realistic environmental conditions. Then, we will work towards modifications of treatments or recommendations for post treatment steps (e.g. washing with specific agent), to improve common disinfection practices and reduce virus survival on surfaces.
Project manager
Ilya Pittel
VP, BD AGTECH, FOODTECH, VETERINARY & ENVIRONMENT
Project researchers
Nadav Kashtan
HUJI, Faculty of Agricultural, Food and Environmental Quality Sciences
Environmental Economics and Management
Related keywords
Environment
Clean Production / Green Technologies
Waste Management
Infectious Diseases
Pollution and Recycling Related
Covid-19
Genetic Engineering / Molecular Biology
Cleantech & Environment
disinfection
About Yissum - Research Development Company of the Hebrew University
Technology Transfer Office from Israel
Yissum - Research Development Company of the Hebrew University
Yissum Research Development Company of the Hebrew University of Jerusalem Ltd. Founded in 1964 to protect and commercialize the Hebrew University's intellectual property. Ranked among the top technology transfer companies, Yissum has registered over 8,900 patents covering 2,500 inventions; has licensed out 800 technologies and has spun-off 90 companies. Products that are based on Hebrew University technologies and were commercialized by Yissum generate today over $2 Billion in annual sales.
Technology Offers on Innoget are directly posted and managed by its members as well as evaluation of requests for information. Innoget is the trusted open innovation and science network aimed at directly connect industry needs with professionals online.