Summary of the technology
Stereotactic neurosurgery is a minimally invasive form of surgical intervention that makes use of a three dimensional coordinate system, attached to the skull of the patient, to precisely navigate surgical instruments to a specific position within the patient's brain.
In this context, the pPlates is a novel localizer tool which suited for fully automatic detection through a fiducial ball arrangements. The invention can be used at neurosurgical departments that offer stereotactic interventions with frames as it is compatible with existing stereotactic base
frames.

ADVANTAGES
Better comfort than current systems and a lower psychological stress to the patient by increasing the headspace on the stereotactic base frame.
Suited for fully automatic detection.
Extremely accurate when using automatic algorithms.
Suitable for 2D/3D registration
Immediate post-operative Xray can be carried out with the pPlates mounted on the stereotactic frame.
TECHNOLOGY AND IP STATUS
Patent pending
3D printed prototype has been produced and extensive theoretical accuracy simulations have been carried out.
Test in a real clinical operating room setting has been carried out.
Only small changes are needed to apply the system to other commercial stereotactic base frames.
Technology Owner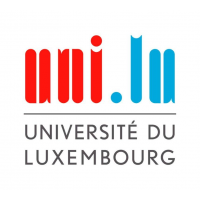 University of Luxembourg
Research & Technology Organization
Related keywords
Biological Sciences
Neurology, Brain Research
Surgery
Detection and Analysis methods
Surgical instrumentation and equipment
detection
localizers
xrays
stereotactic surgery
About University of Luxembourg
Research & Technology Organization from Luxembourg
University of Luxembourg
The University of Luxembourg, founded in 2003, is a European research university with a distinctly international, multilingual and interdisciplinary character. It is a modern institution with a personal atmosphere, close to European institutions, innovative companies and the financial place.

With nearly 6,200 students and about 1,700 employees from all over the globe, the University offers a unique mix of international excellence and national relevance, delivering knowledge for society and businesses. The University has three faculties and three interdisciplinary centers:

• The Faculty of Science, Technology and Communication (FSTC)
• The Faculty of Law, Economics and Finance (FDEF)
• The Faculty of Language and Literature, Humanities, Arts and Education (FLSHASE)
• The Interdisciplinary Centre for Security, Reliability and Trust (SnT)
• The Luxembourg Centre for Systems Biomedicine (LCSB)
• Luxembourg Centre for Contemporary and Digital History (C²DH)
Technology Offers on Innoget are directly posted and managed by its members as well as evaluation of requests for information. Innoget is the trusted open innovation and science network aimed at directly connect industry needs with professionals online.