Summary of the technology
The ECON4SD project is specialized in developing and promoting the smart specialization strategies for modern sustainable constructions. Our multi-group team works with national and international partners from academia and industry to develop components and design models for resource and energy efficient buildings, to realize a great modularity, flexibility, adaptability and upgradability of modern eco-structures spanning their whole service life, to develop destruction-free structures and design guidelines of their re-assembly. These will lead to a reduction of total resources-related footprint of buildings and infrastructures.
Description of the technology
RESEARCH SUMMARY
Aiming at modern eco-construction, the ECON4SD works based on the investigation taking into account technical, ecological and economicconstraints imposed by planning, design, pre-fabrication and on-site operations, in-use consumption and emissions, requirements for refurbishment and demolition. The main tasks are to develop:
Architectural typologies and constructive principles for easy de- and re-construction;
Demountable technologies for components and whole structures;
Reasonable modelling & assessment of ageing behavior of materials / structures;
Optimization of developed structures based on energy and environmental efficiency;
Material and component banks for a complete 3R strategy;
Market supply chain strategy through a CE material/component passport;
ADVANTAGES & IMPACTS
Contribution of a holistic strategy towards a complete eco-construction technology;
Reduction of energy and resource consumption and CO

2

production;
Strengthening of R&D capacities in sustainable construction industry;
Supporting to national political development in eco-construction and circular economy;
Technology Owner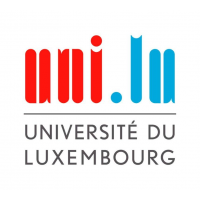 University of Luxembourg
Research & Technology Organization
Related keywords
Industrial manufacturing, Material and Transport Technologies
Component integration
Construction Technology
Materials Technology
Industrial Technologies
Protecting Man and Environment
Environment
Environmental Engineering / Technology
Social and Economics concerns
Socio-economic development models, economic aspects
Industrial Products
Construction and Building Products
industrial revolution
About University of Luxembourg
Research & Technology Organization from Luxembourg
University of Luxembourg
The University of Luxembourg, founded in 2003, is a European research university with a distinctly international, multilingual and interdisciplinary character. It is a modern institution with a personal atmosphere, close to European institutions, innovative companies and the financial place.

With nearly 6,200 students and about 1,700 employees from all over the globe, the University offers a unique mix of international excellence and national relevance, delivering knowledge for society and businesses. The University has three faculties and three interdisciplinary centers:

• The Faculty of Science, Technology and Communication (FSTC)
• The Faculty of Law, Economics and Finance (FDEF)
• The Faculty of Language and Literature, Humanities, Arts and Education (FLSHASE)
• The Interdisciplinary Centre for Security, Reliability and Trust (SnT)
• The Luxembourg Centre for Systems Biomedicine (LCSB)
• Luxembourg Centre for Contemporary and Digital History (C²DH)
Technology Offers on Innoget are directly posted and managed by its members as well as evaluation of requests for information. Innoget is the trusted open innovation and science network aimed at directly connect industry needs with professionals online.