Summary of the technology
Proven household handwashing device.

SaniTap is designed to supply the daily handwashing requirements of a household making it an ideal tool for Covid-19 social distancing and avoiding crowding at water access points.

Innovative design: No 'second touch' contamination (tap closes without touching of fingers). Preventing re-contamination.

Collapsible design: Enables high-volume air shipping for rapid-response. Water-saving flow-control: Vital in water-scarce environments (slums, camps) 3 litres over 10 minutes, enough for a family of 5 to wash their hands 3x/day.

Soap net: Soap bar doesn't touch the floor, get lost or contaminated. Acts as a reminder to wash hands with soap.

Child friendly: Weight of a full bag and and spout pull weight have been tested and designed for use by children UV resistant: Designed for tropical climates but as a food grade plastic best practice is to hang out of the sun In addition to the SaniTap logo, an area is reserved on the front for bespoke artwork, such as the distributing agency or donor logo. Pictorial instructions and guidance are displayed on the back, to aid and support behaviour change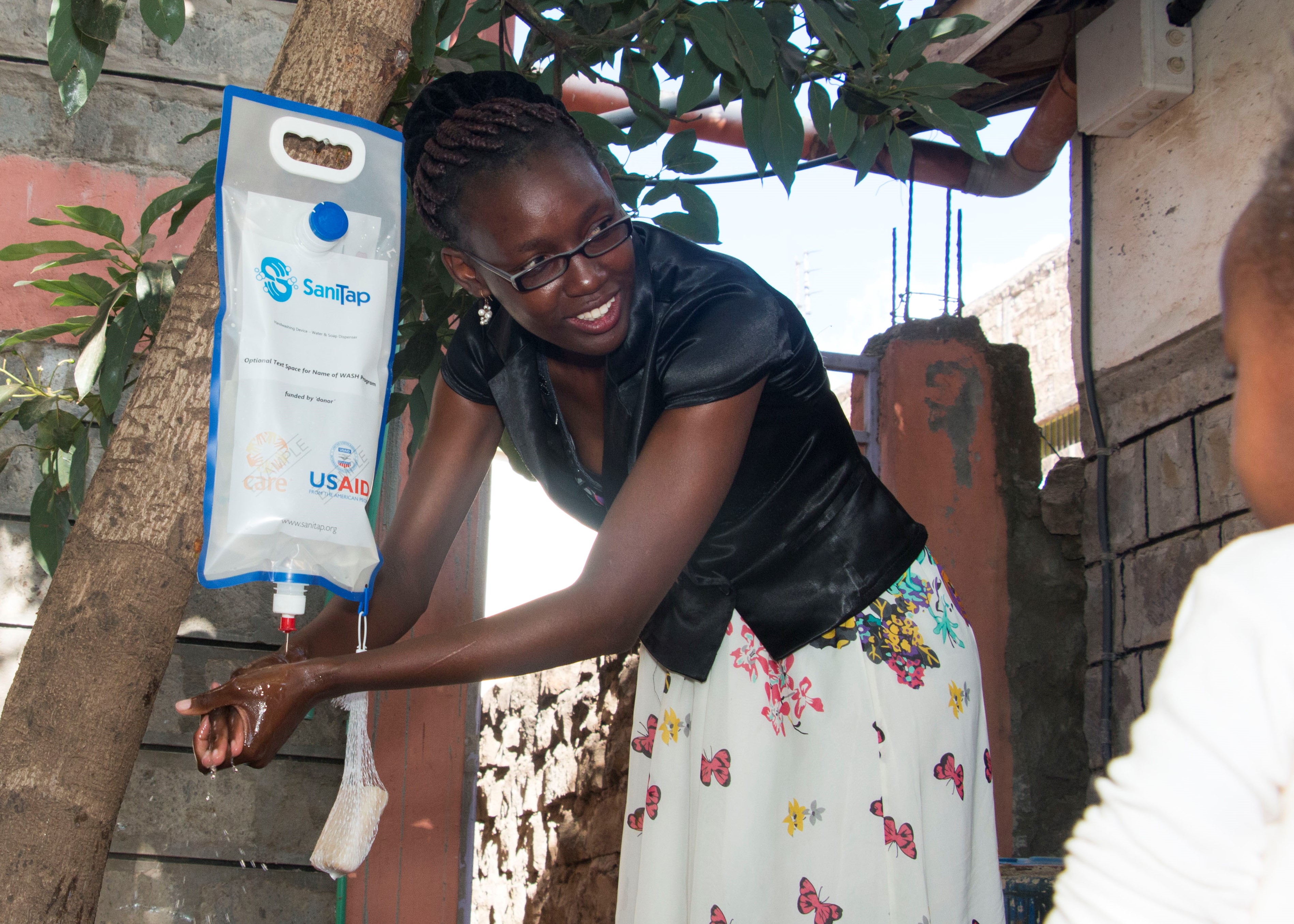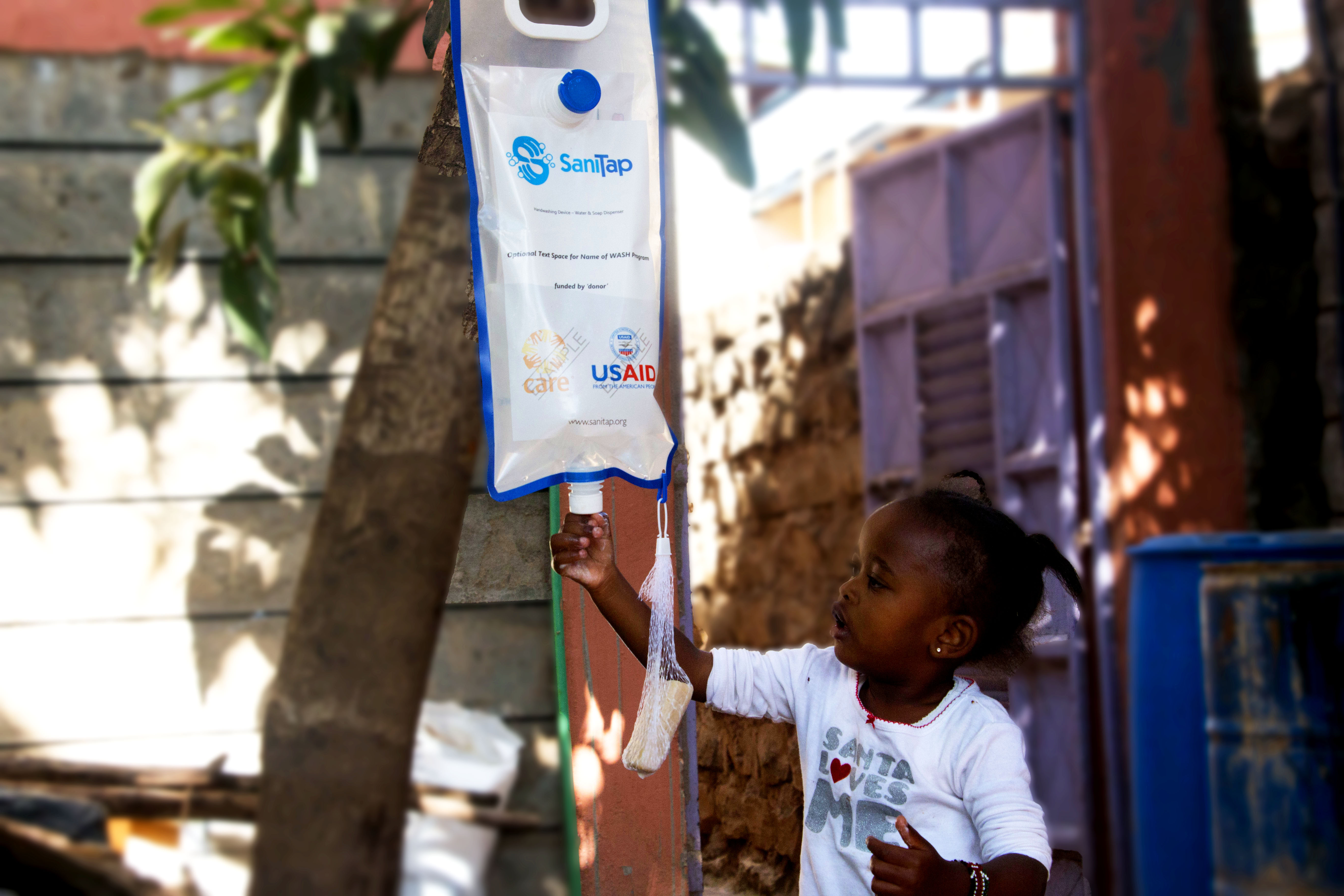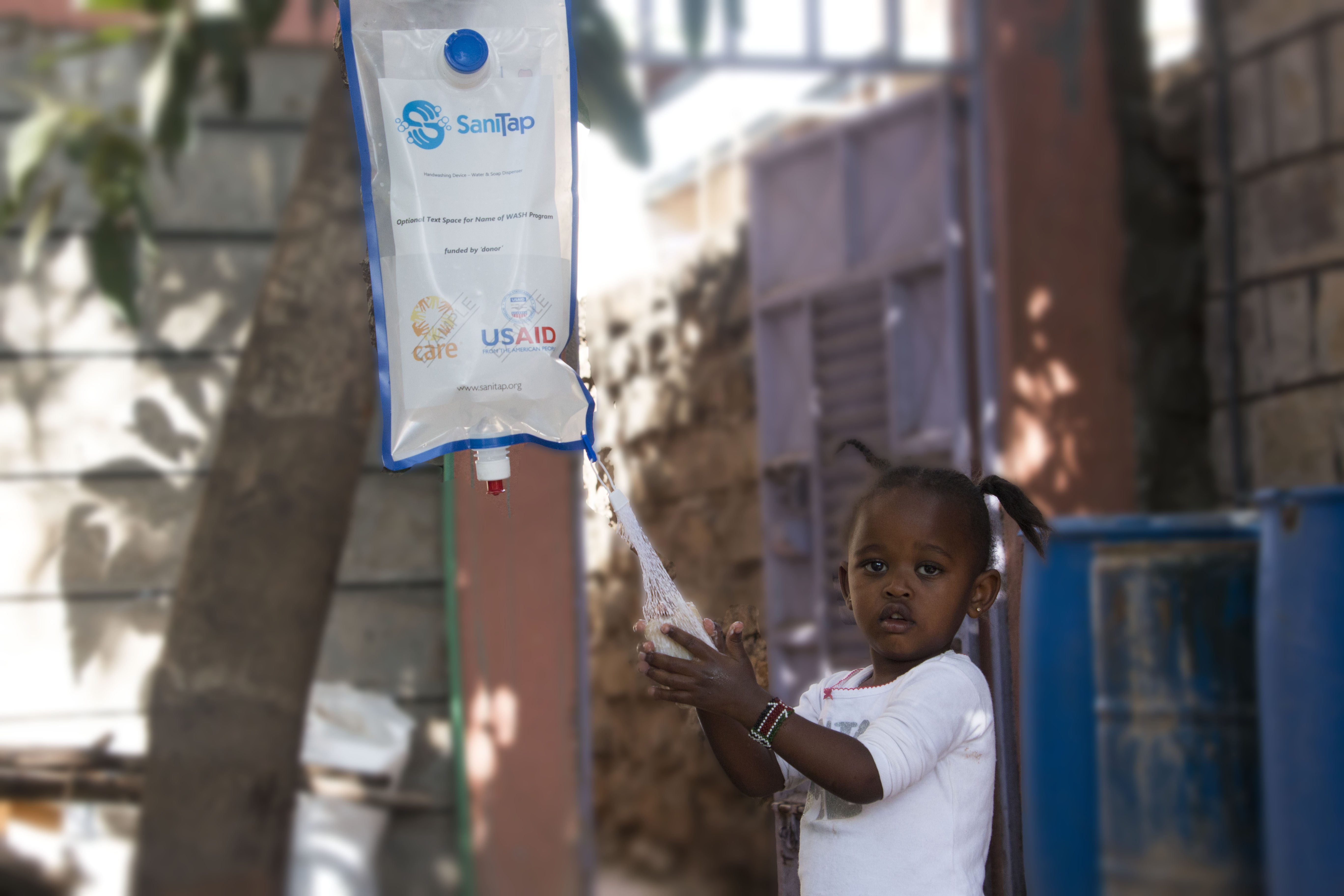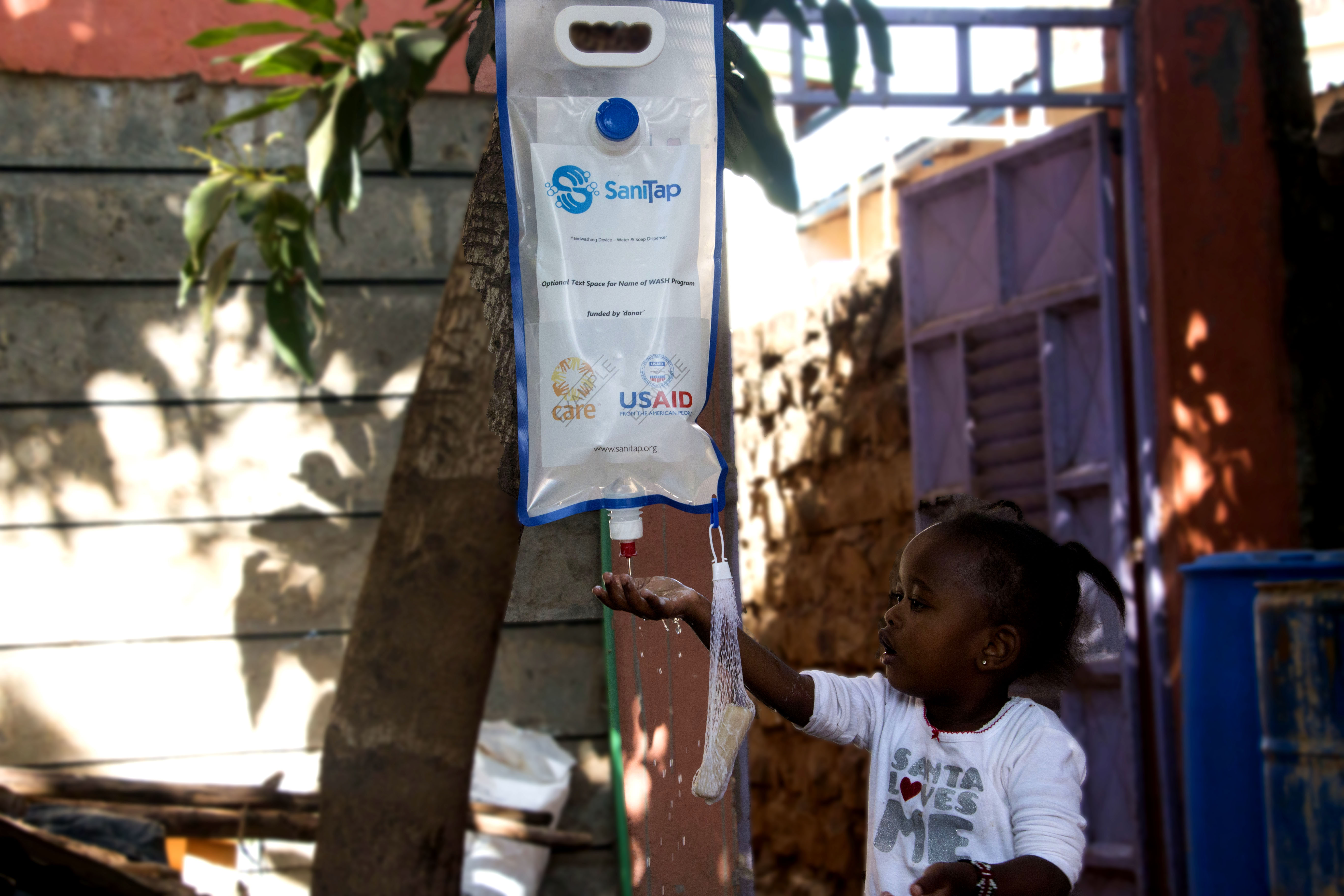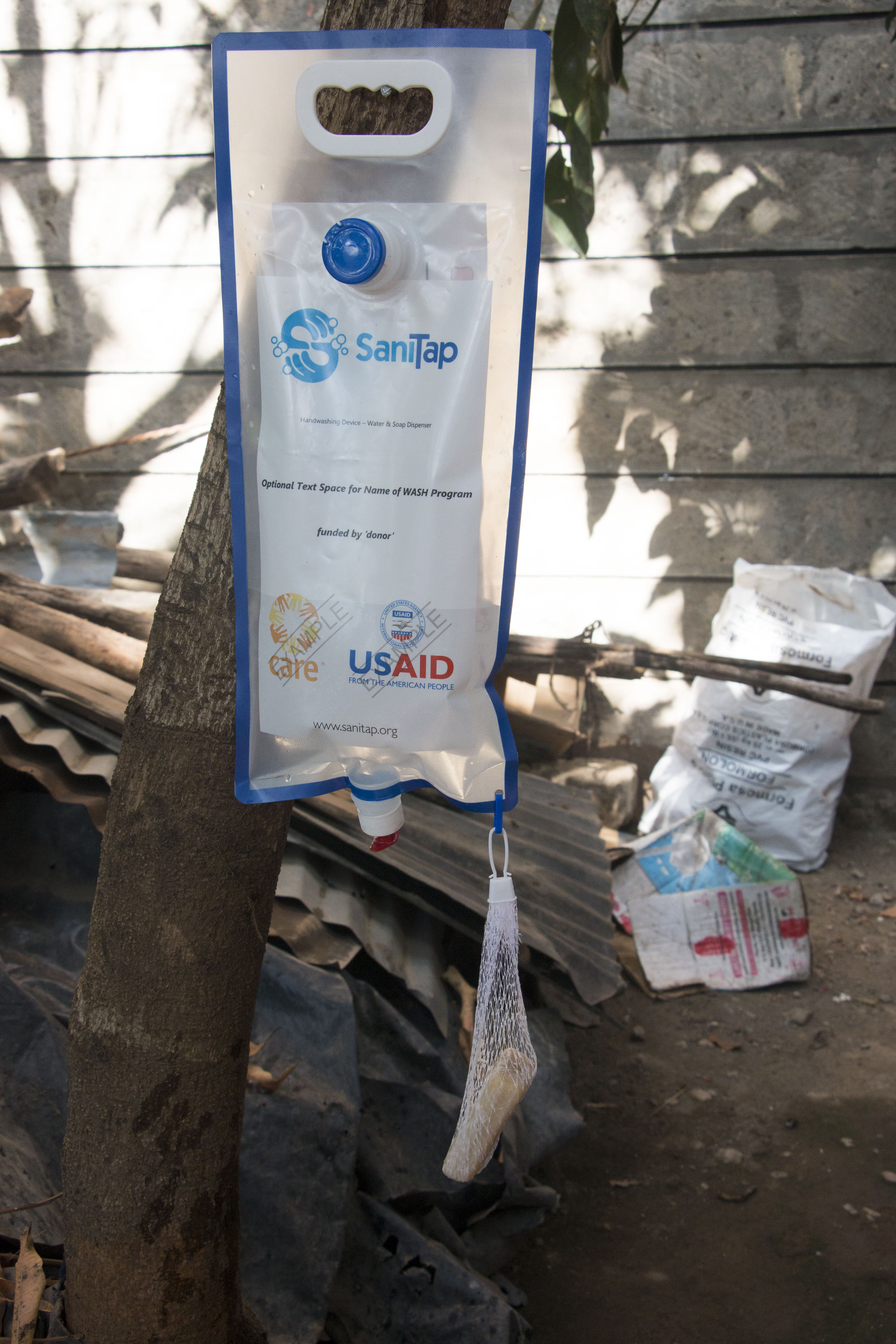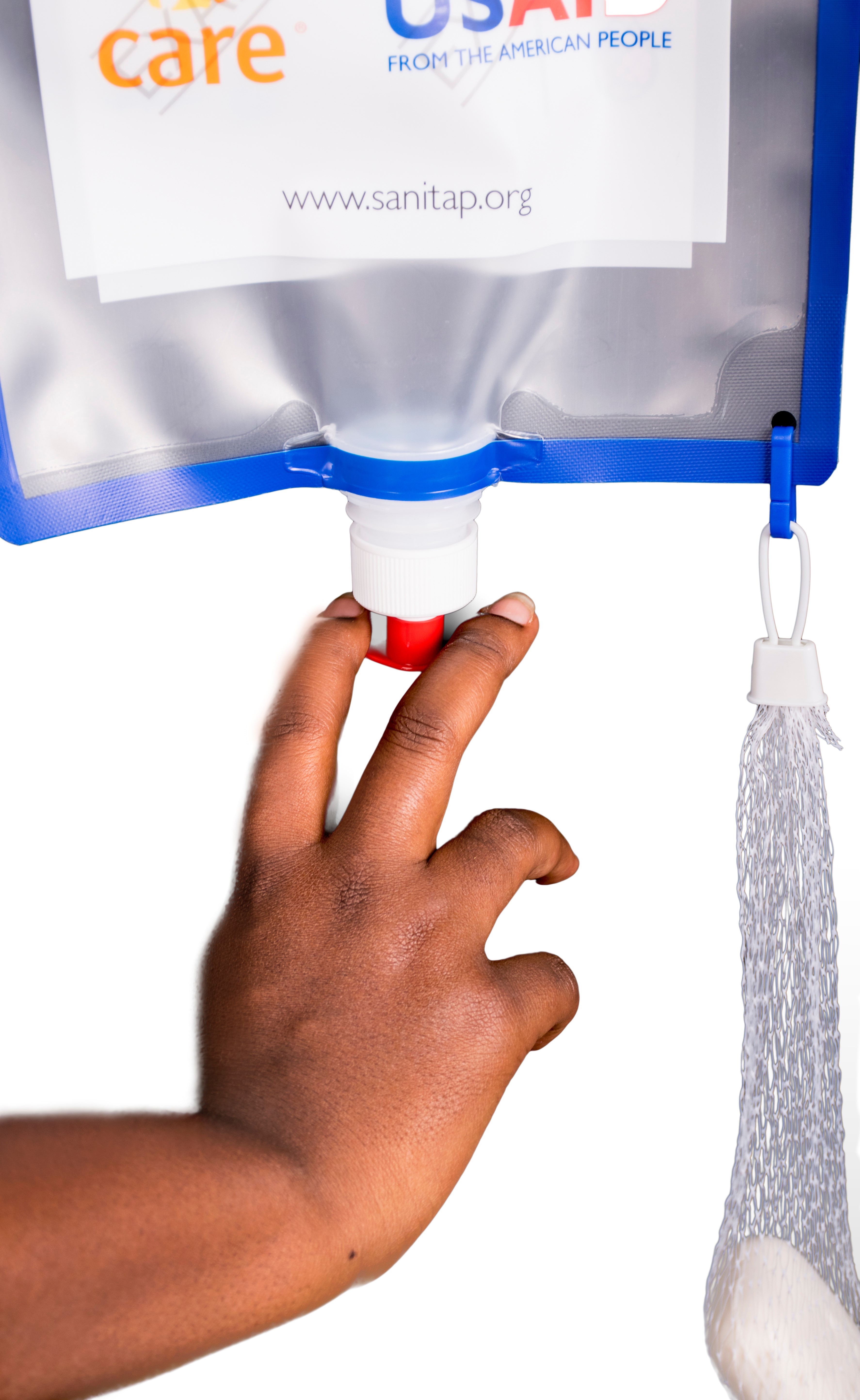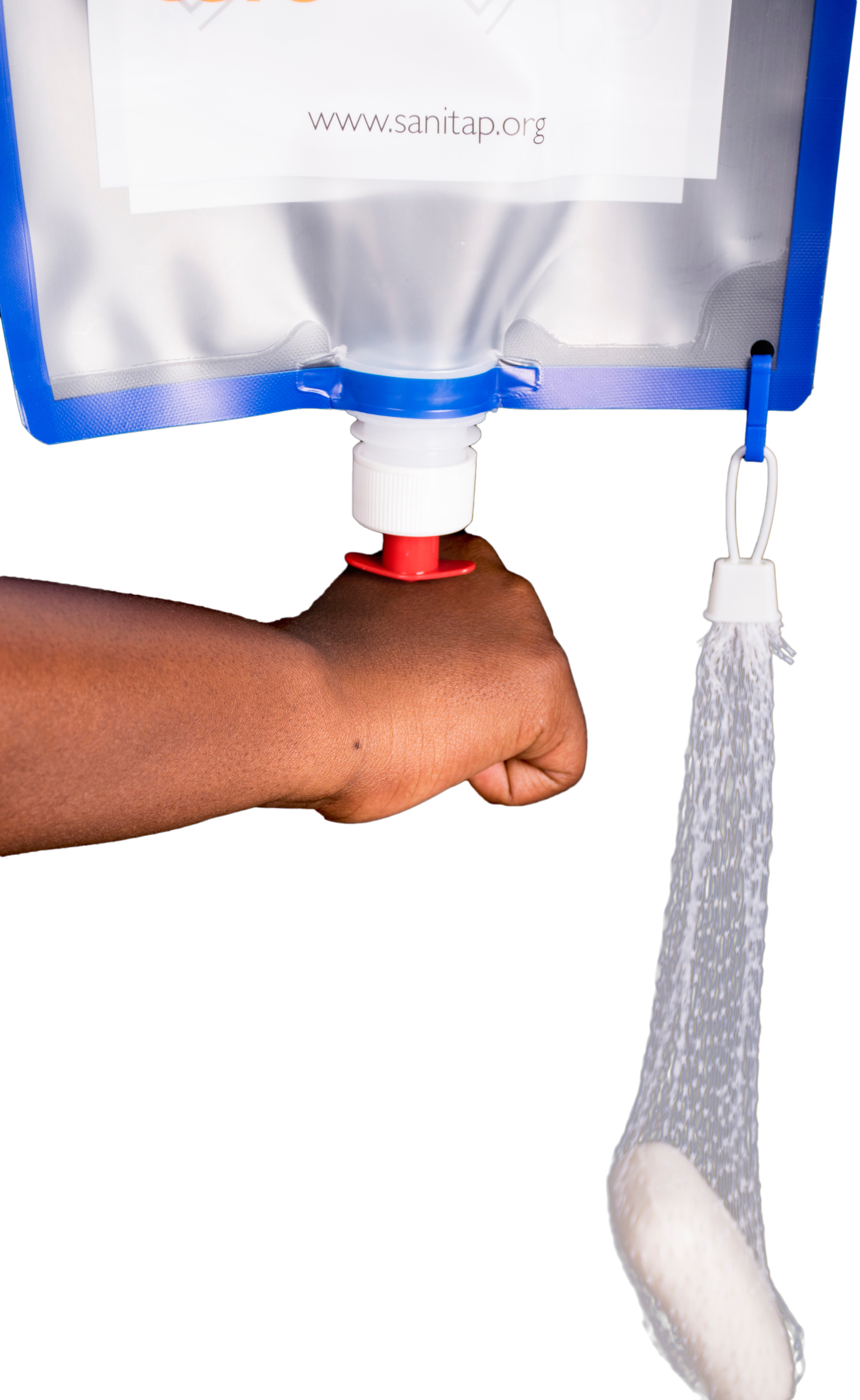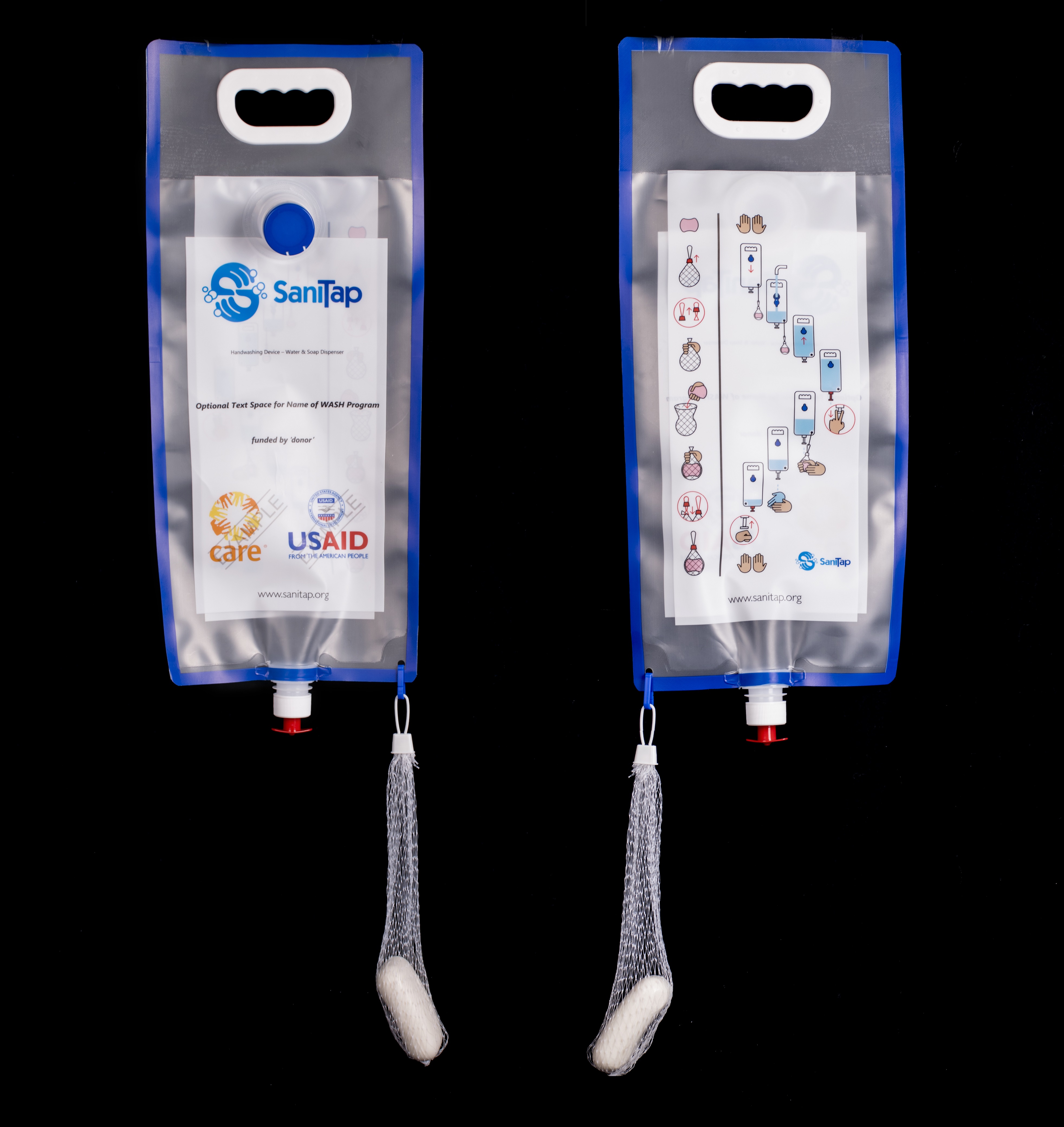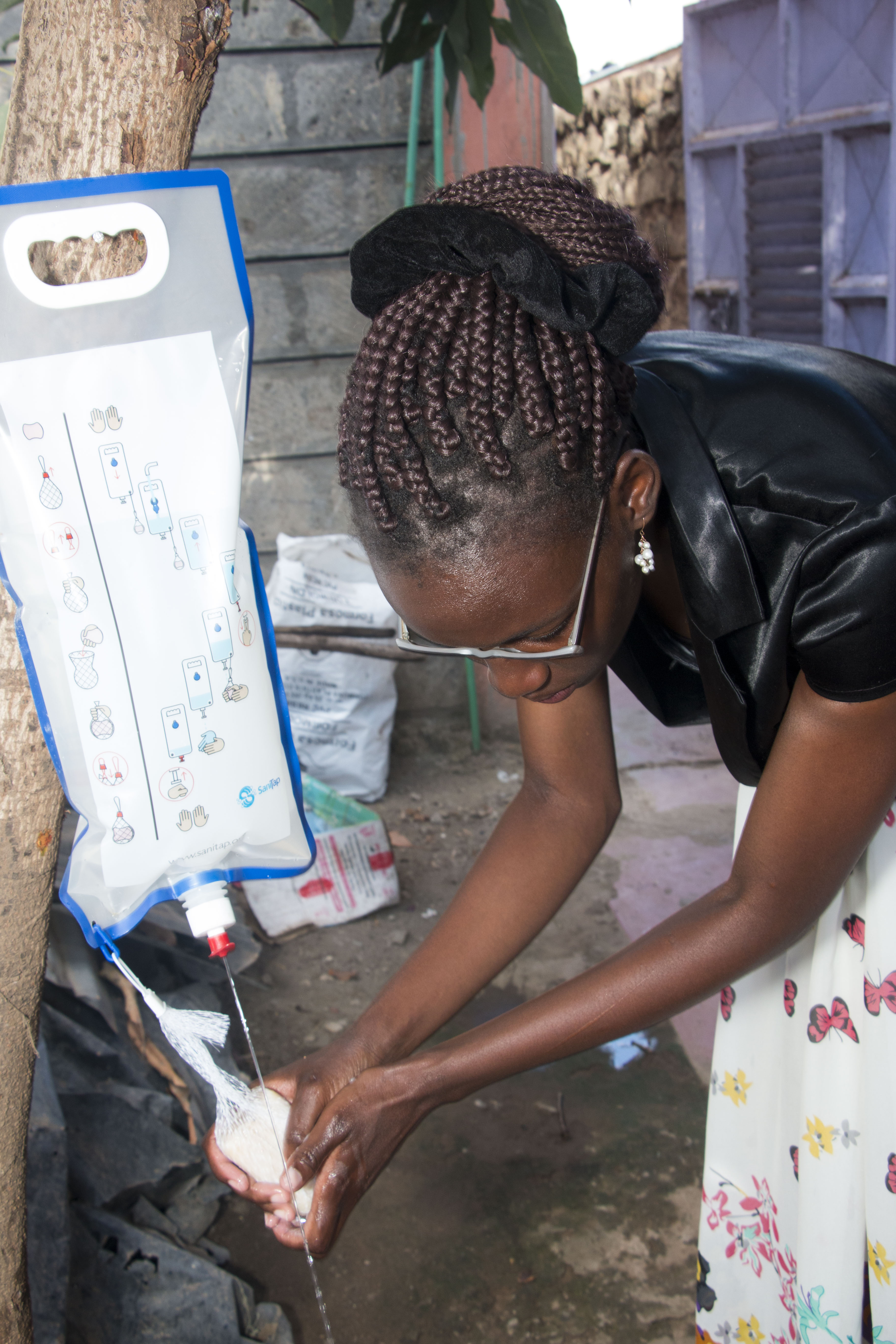 Description of the technology
SaniTap is designed to supply the daily handwashing requirements of a household making it an ideal tool for COVID-19 handwashing while also social distancing and avoiding crowding at water access points.
The risk of a catastrophic outbreak of Covid-19 amongst people living in slums and refugee camps is extremely high.
Dense living conditions make social distancing harder, but the absence of running water makes it impossible to wash hands effectively.
The SaniTap makes handwashing with soap practical for households without running water. It is light-weight: low cost; easily transported, and ideal for distribution in the context of hygiene public health and COVID-19 prevention programmes.
SaniTap was developed as a means of reducing deaths from pneumonia and diarrhoeal diseases through effective handwashing – it is even more relevant now.
Widespread deployment will save thousands of lives at very low cost.

Handwashing with soap is the single most important way to reduce the spread of COVID-19.
Current development status
Commercially available technologies
Desired business relationship
Technology selling
Other : Working Capital Financing
Technology Owner Andrew Tanswell
CEO at Startle
Related keywords
Protecting Man and Environment
Infectious Diseases
Medical Health related
Covid-19
water
About Startle
Small and Medium Enterprise from United Kingdom
Startle
Startle builds and develops social impact enterprises across Africa which lift people out of poverty; enhances health and protects the environment.
Technology Offers on Innoget are directly posted and managed by its members as well as evaluation of requests for information. Innoget is the trusted open innovation and science network aimed at directly connect industry needs with professionals online.