Summary of the technology
In INNOVATIONLAB By Druids, we are experts in solving problems of all kinds with the help of simulations and numeric calculations. Our mission is to provide technological solutions to sectors where we can provide high added value. We have the knowledge to solve complicated multiphysics problems of a wide variety of sectors and typology of challenges:

• Electromagnetics
• CFD (Computational fluid dynamics): water, air ...
• Induction heating
• Structural & Mechanical assemblies
• Thermal
Description of the technology
INNOVATIONLAB By Druids was born in 2019 following the division of the internal engineering and innovation department of DRUIDS to be able to offer the knowledge acquired after more than 30 years of experience to any sector of the industry.
DRUIDS is a world leader for high-speed galvanized and heat-treated steel wire processes. DRUIDS exports more than 90% of the capital goods that it designs, manufactures and installs to different countries of the world.
DRUIDS invests more than 12% of its annual turnover in R&D investments (2014-2018 average)
In INNOVATIONLAB ByDruids we are experts in solving problems of all kinds with numerical calculations and simulation. Our mission is to provide technological solutions to sectors where we can provide high added value.
Until today, all the challenges posed by our clients have been solved successfully and providing a differential value with technical solvency, speed and a close and personalized treatment.

We believe that innovation and technology are the keys to the evolution of companies, society and the world in general.
In INNOVATIONLAB ByDruids we have the knowledge to solve complicated multiphysics problems of a wide variety of sectors and typology of challenges:

• Electromagnetics
• CFD (Computational fluid dynamics): water, air ...
• Induction heating
• Structural & Mechanical assemblies
• Thermal

This type of simulation helps to reduce the cost of design and the optimization of processes, being able to predict the behavior of any material, product or process to certain types of efforts, heats, radiations ...
By character and company philosophy we feel very comfortable developing projects related to:

• Electronic engineering: Process automation, Power electronics, robotics ...
• Industry 4.0: Connectivity, Digitization, IoT ...
• Prototypes: 2D and 3D design, Additive manufacturing 3D ...
• Process improvement: production optimization, process analysis ...
• New production processes
Our goal is to bring technology and innovation to all sectors that require it to be able to advance in the improvement of designs and processes.
Technology Owner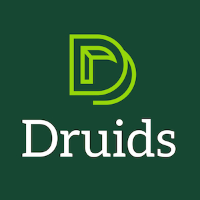 DRUIDS Process Technology S.L.
Small and Medium Enterprise
Related keywords
Industrial manufacturing, Material and Transport Technologies
Industrial Manufacture
Materials Technology
Iron and Steel, Steelworks
Metals and Alloys
Industrial Technologies
Clean Industrial Technologies
Process Plant Engineering
Chemical Technology and Engineering
Industrial Products
Industrial Equipment and Machinery
Machine tools, other metal working equipment (excluding numeric control)
Other Industrial Products (not elsewhere classified)
Industrial Services
About DRUIDS Process Technology S.L.
Small and Medium Enterprise from Spain
DRUIDS Process Technology S.L.
Since its beginning more than three decades ago, DRUIDS Process Technology continues pushing the limits of innovation. The company has developed capabilities in simulation, high-performance design engineering, control systems and electronics and intimate knowledge of processes of the wire and metallurgy, gained after decades of close cooperation with academia and the most relevant players in the industry.
Technology Offers on Innoget are directly posted and managed by its members as well as evaluation of requests for information. Innoget is the trusted open innovation and science network aimed at directly connect industry needs with professionals online.