Summary of the technology
SERVIN is a new platform that simplifies the processes of recruitment, selection and incorporation of candidates for jobs offered by companies in the tertiary sector. It is an innovative tool based on the psychosocial analysis of attitudes, competencies and psychosocial processes that we have identified as keys to quality performance in customer service in the services sector.

Candidates access the platform that applies surveys that provide feedback on the strengths of their profile and improvement needs.
Description of the technology
One of the main problems that human resources management of companies in the services sector is that there are difficulties in finding suitable workers, which results in a high turnover of workers. This happens perhaps because the jobs they offer are of a level that is considered low, because the salaries are discreet or because we have to offer quality service to clients that are not recognized. All of this can make the companies of the sector do not sell massive resources at the choice, often taking the candidate or candidate showing interest in the job or proving more experience.
Using a pre-selected pre-selection tool as we propose to contribute a lot to improve the quality of the search and pre-selection processes of candidates offered by service sector organizations. We believe that you must use a job profile analysis to make a good selection process that is not based solely on the curriculum and a little-structured interview.
The information collected from previous works made in the services sector has allowed us to verify the items of the tool before being put into operation. So we can say that this tool can be more reliable than the tools that are used at this time.
Technology Owner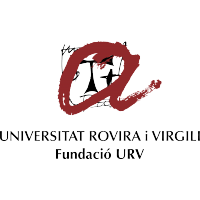 Fundació URV
Technology Transfer Office
Related keywords
Social and Economics concerns
Socio-economic development models, economic aspects
Creative services
Education and Training
Information and media, society
Technology, Society and Employment
Infrastructures for social sciences and humanities
Other
Services
Consulting services
psichology
human resources
About Fundació URV
Technology Transfer Office from Spain
Fundació URV
The Technology Transfer and Innovation Center (CTTi) meets from the University environment the technological needs and services generated by the productive sectors and administration, through the management of Transfer of Technology and Knowledge, the Intellectual and Intellectual Property management, Technology Watch, Entrepreneurship, and Technology Infrastructures Offer (business incubator).
Technology Offers on Innoget are directly posted and managed by its members as well as evaluation of requests for information. Innoget is the trusted open innovation and science network aimed at directly connect industry needs with professionals online.