Summary of the technology
The PR (Personality Report) platform provides an online report of the individual profile of adaptation of candidates to the personality characteristics associated with the job. It is based on the Overall Personality Assessment Scale (OPERAS) test, which is a questionnaire based on the model of the five major personality factors. According to this model, human behavior depends mainly on five personality traits: Extraversion, Responsibility, Emotional Stability, Kindness and Openness to Experience.
Description of the technology
The test contains a total of 40 items, so it is a short questionnaire. The statements of the items are brief and easy to understand, so the questionnaire can be administered together with other questionnaires without fatigue to the individual.
This questionnaire is applied in the field of human resources for the selection of more suitable candidates for job profiles with a high content of tasks related to customer / public service.
Technology Owner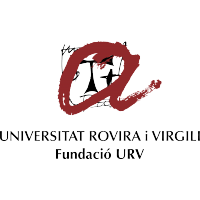 Fundació URV
Technology Transfer Office
Related keywords
Human Language Technologies
Social and Economics concerns
Socio-economic development models, economic aspects
Infrastructures for social sciences and humanities
Education and Training
Technology, Society and Employment
Other
Other (uncategorised)
Medical Health related
Diagnostic
Diagnostic services
Consumer related
Consumer Services
personality repport
personality
behaviour
human behaviour
psicology
About Fundació URV
Technology Transfer Office from Spain
Fundació URV
The Technology Transfer and Innovation Center (CTTi) meets from the University environment the technological needs and services generated by the productive sectors and administration, through the management of Transfer of Technology and Knowledge, the Intellectual and Intellectual Property management, Technology Watch, Entrepreneurship, and Technology Infrastructures Offer (business incubator).
Technology Offers on Innoget are directly posted and managed by its members as well as evaluation of requests for information. Innoget is the trusted open innovation and science network aimed at directly connect industry needs with professionals online.