Summary of the technology
The technology offer relates to an alternative cooling technology that uses waste heat as driving force instead of electricity to generate cold.

Today,. the majority of air conditioners are compression-based machines that needs electricity as energy source. Thus, more than 10% (2100 TWh) of the global electricity is used only for cooling. This number will triple until 2050, resulting in a higher energy consumption for cooling than for heating in future.

With adsorption-based cooling, it is possible to use heat as driving force to run the chiller. By that, up to 60% of the electrical energy normally used for cooling can be saved and replaced by thermal (waste) heat from e.g. solar thermal collectors, data center or other industrial processes.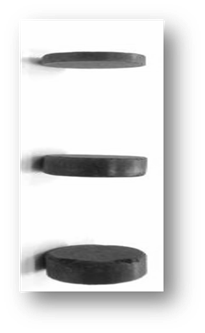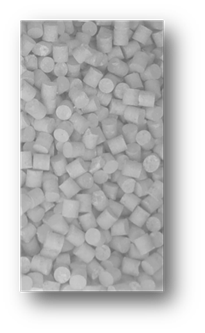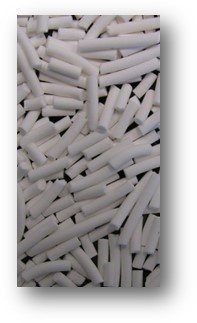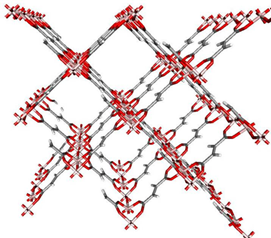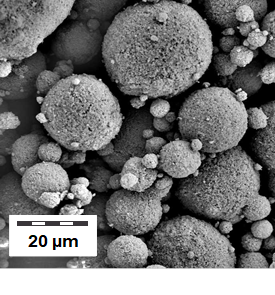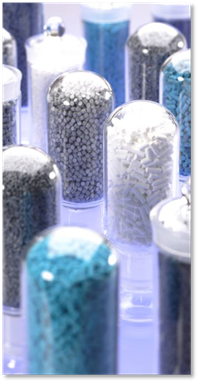 Description of the technology
Adsorption based chiller and especially those, using MOFs as adsorbent, offer several advantages compared to compression-based chiller but also compared to adsorption chillers using other materials like silica gel or zeolites.
Advantage of MOF compared to silica gel or zeolite-based adsorption chiller:
The main advantage of MOF based adsorption chiller is the high volume specific cooling power of VSPC(peak)=430 W/L and VSCP(Average)=100 W/L based on the volume of a MOF coated heat exchanger. The COP is up to factor 2 higher compared to silica gel-based machines and the regeneration temperature of MOF containing devices can be as low as 55°C, where silica gel and zeolites are only difficult to be regenerated. Especially the low regeneration temperature offers the chance to utilize low temperature waste heat for chilling, which is otherwise dissipated to the environment.
Advantage of adsorption chiller compared to compression chiller:
Compared to compression-based chillers, adsorptive ones use thermal energy as driving force which leads to savings of up to 60% in electrical energy consumption. In addition, water is used as a green refrigerant with no global warming potential with does not fall under the F-gas regulation of European Union, which will phase down the use of fluorinated refrigerants to 20% by 2030.
Current development status
Materials: Commercially available (TRL 9)
Application: laboratory prototype (TRL 4/5)
Applications
Cooling applications, e.g. of residential, commercial and industrial buildings.
Desired business relationship
Patent licensing
Intellectual property status
Technology Owner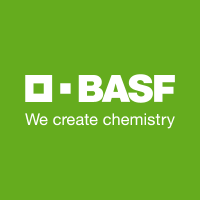 Related keywords
Advanced Systems Architecture
Materials Technology
Building materials
Clean Industrial Technologies
Cooling technologies
Rational use of energy
Energy efficiency
Adsorption
Energy for Industry
Consumer Products
cooling
chiller
mof
refridgeration
About BASF SE
Large Enterprise from Germany
BASF SE
We create chemistry – Innovations for the future

A growing need for food, energy and clean water for a booming world population, limited resources and protecting the climate – reconciling all these factors is the greatest challenge of our time. Innovations based on chemistry play a key role here, as they contribute decisively to new solutions.

BASF is one of the world's most innovative companies. Innovations are our wellspring and our driving force.
Our "We create chemistry" strategy is also geared towards innovation: we at BASF are continuously introducing solutions onto the market which significantly contribute to improving quality of life and conserving resources such as water and energy.

For BASF, Innovation is the key to successfully standing out from the crowd in a challenging market environment. Our innovative strength is based on our global team of highly qualified employees with various specializations.

We pursue bold ideas. Partnerships, Collaboration and Open Innovation play an important role in these activities. In a highly diversified, global and international network, new ideas are generated and new impulses are given to research. This is why we involve external partners in our innovation processes and maintain numerous contacts and connections with science and business.

We pursue Open Innovation: together with other innovative organizations, we bundle different competences, develop best practices and work on sustainable products and solutions.

We create chemistry for a sustainable future. Chemistry as a cross-sectional technology plays a key role in addressing future challenges because innovations in the field of chemistry provide answers to exactly those questions that will concern humanity in the future: raw materials, environment and climate, food and nutrition, and quality of life.
Technology Offers on Innoget are directly posted and managed by its members as well as evaluation of requests for information. Innoget is the trusted open innovation and science network aimed at directly connect industry needs with professionals online.