Summary of the technology
Drug repurposing for lupus nephritis therapy. Compound X, already approved for human use in other medical indications, administered orally, can be repurposed for lupus nephritis treatment. The principal goal of compound X therapy in lupus nephritis is to normalize renal function or, at least, to prevent the progressive loss of renal function.

✓ Less side effects than the standard of care
✓ Already approved for human in other medical indications (Reprofiling)
✓ Market with 1 approval in last 50 years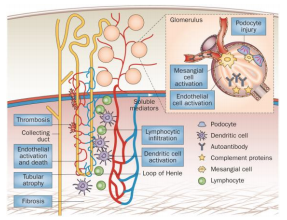 Description of the technology
Lupus nephritis management consists of an initial (induction) phase and a maintenance (extended) phase in which steroids are used in combination with another immunosuppressive medication. Current treatments are incompletely effective and associated with substantial toxicity.
Our compound X is a pharmacological agent already approved for human use in other medical indications. When orally administered, compound X can be repurposed to prevent or attenuate the development of lupus nephritis and, eventually, other SLE manifestations, without the toxicity and side effects associated with the continued use of corticosteroids and immunosuppressant drugs.
Oral bioavailability: > 90%; biological half-life: up to 48 h; excretion: feces and urine.
In vitro assays, compound X has been shown to reduce the expression of co-stimulation and maturation markers from inflammatory monocytederived dendritic cells.
Moreover, in the LN murine model (LZB/LZW F1 mice), oral administration of compound X after the beginning of disease (week 30 of age) was able to significantly delay the onset and to reduce the level of proteinuria (to improve renal function) compared to non-treated LZB/LZW F1 mice. This translated to: 1) preservation of weight with age; and 2) 100% survival compared to non-treated LZB/LZW F1 mice (8% survival) at the end of the study (330 days). All these results show that the technology is ready for clinical trials.

IP status: Patent application ongoing.
Technology Owner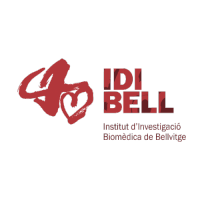 IDIBELL
Technology Transfer Office
Additional information (attached documents)
Related keywords
Biological Sciences
Medicine, Human Health
Diagnostics, Diagnosis
Pharmaceutical Products / Drugs
Virus, Virology / Antibiotics / Bacteriology
In vitro Testing, Trials Technology
In vitro Testing, Trials Market
Medical Health related
Diagnostic
Diagnostic services
In-vitro diagnostics
Therapeutic
Other Medical/Health Related
Pharmaceuticals/fine chemicals
Computer-aided diagnosis and therapy
Anatomy, Pathology, Immunology, Physiology
Clinical Medicine
Nephrology
Internal medicine
Welfare technologies
drug development
compounds
drug repurposing
lupus
autoimmune diseases
lupus nephritis therapy
About IDIBELL
Technology Transfer Office from Spain
IDIBELL
The Bellvitge Biomedical Research Institute (IDIBELL) is a biomedical research center established in 2004, located in L'Hospitalet de Llobregat, south of Barcelona, Spain. Its stakeholders are Bellvitge University Hospital and Viladecans Hospital of the Catalan Institute of Health, the Catalan Institute of Oncology, University of Barcelona and the City of L'Hospitalet de Llobregat.

IDIBELL comprises more than 1200 researchers integrated in 67 research groups strategically organized in 4 scientific areas: Cancer, Neurosciences, Translational and Regenative Medicine.

The IDIBELL Core Research Facilities include a set of centralized platforms dedicated to developing and providing research resources to assist campus biomedical researchers, such as: biobank, proteomics unit, genomics unit, cytomics unit, C. elegans facility, animal facility, statistical assessment for researchers, Clinical research unit (UICEC) and biomarkers platform. Through these different resources, IDIBELL would like to supply equipment and instrumentation, technical expertise and training to promote innovative, cutting edge research.

IDIBELL has the purpose of connecting academia and industry in order to promote innovative ideas to the market and therefore to society, by supporting professionals along the process.
Technology Offers on Innoget are directly posted and managed by its members as well as evaluation of requests for information. Innoget is the trusted open innovation and science network aimed at directly connect industry needs with professionals online.