Summary of the technology
"Repraxis-Dehydration" is a novel revolutionary patented process taking advantage of naturally-occurring enzymes within plant and animal foods. Repraxis Dehydration gives a stunning new look to dry food products – pretty, portioned and tasty.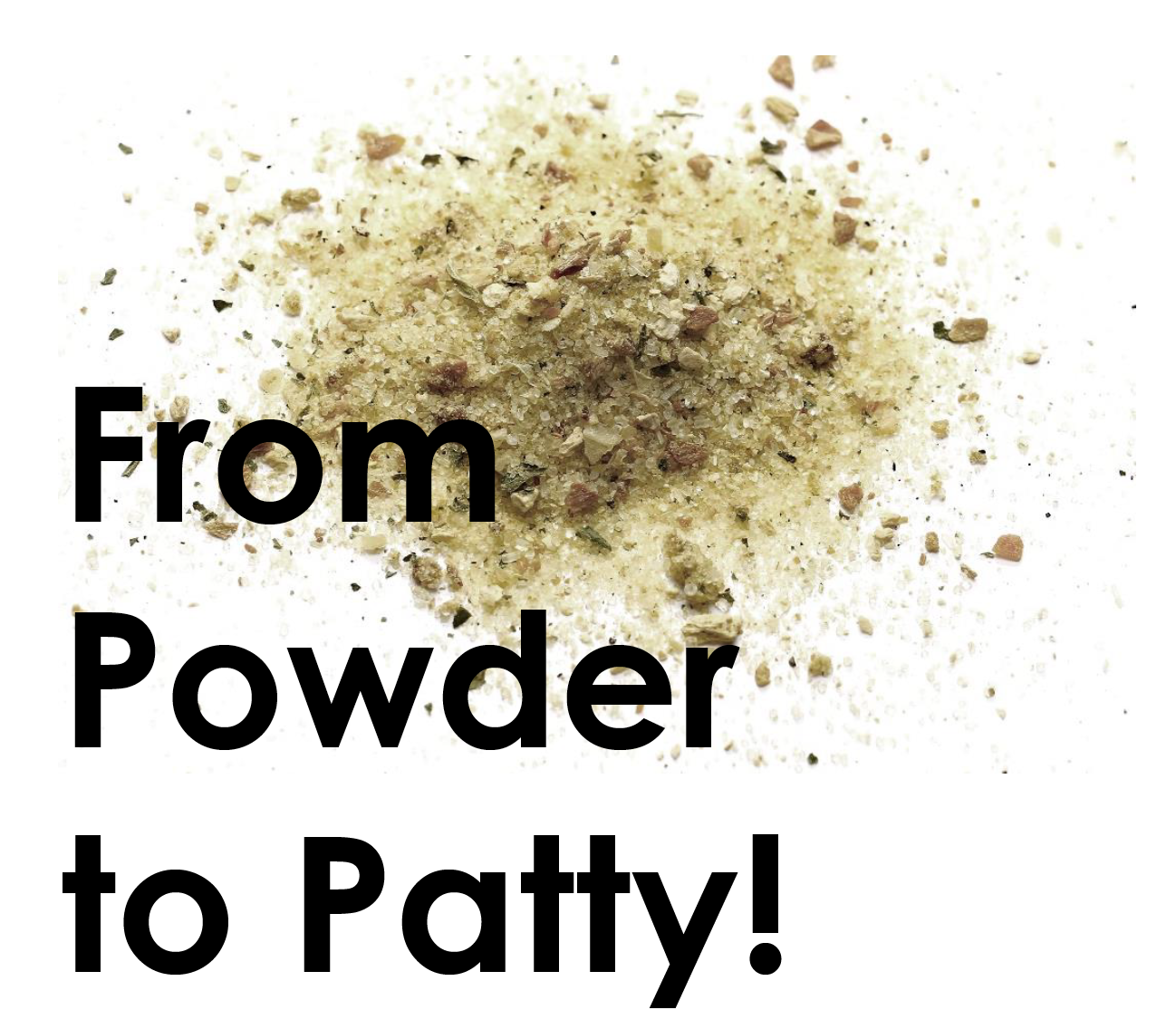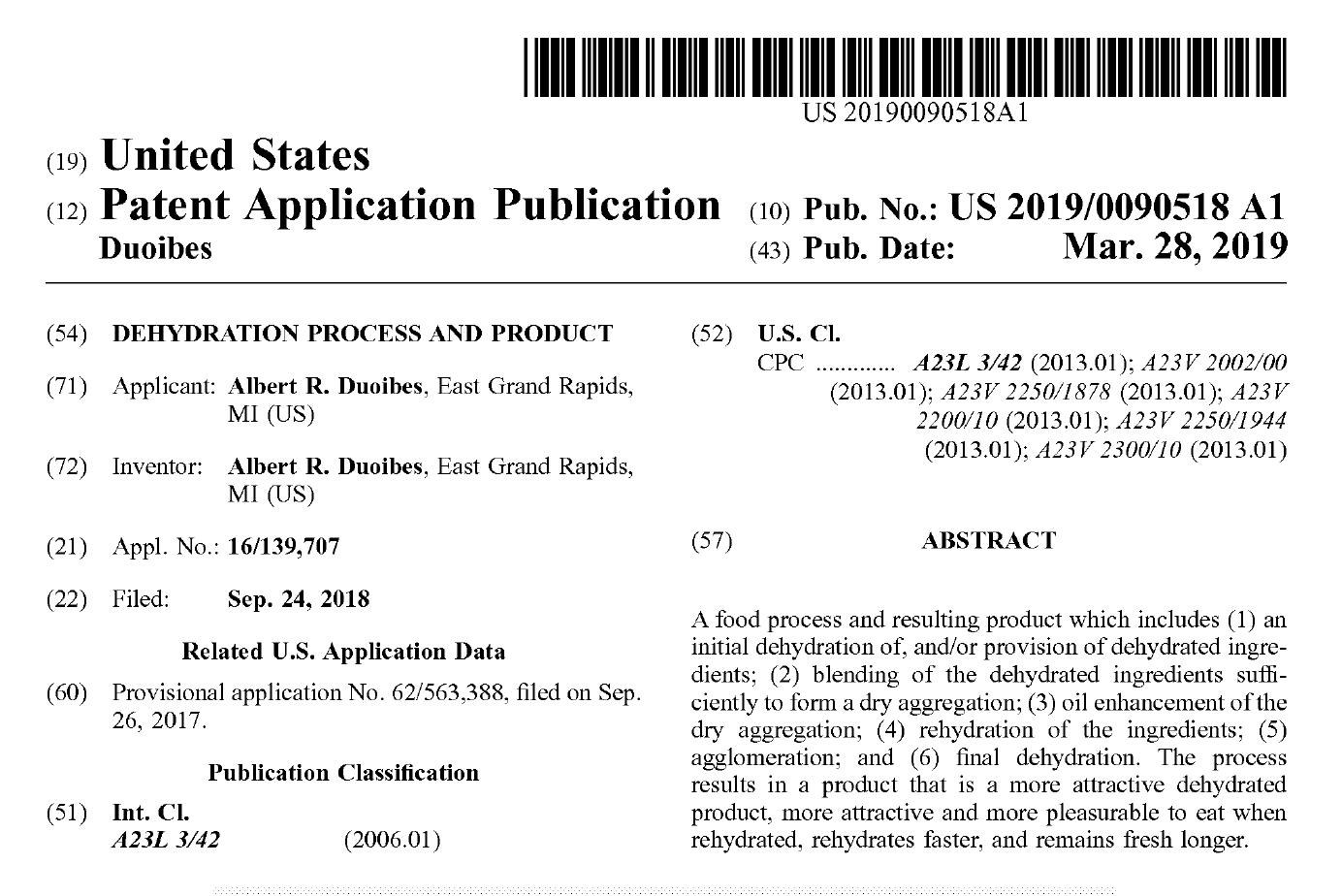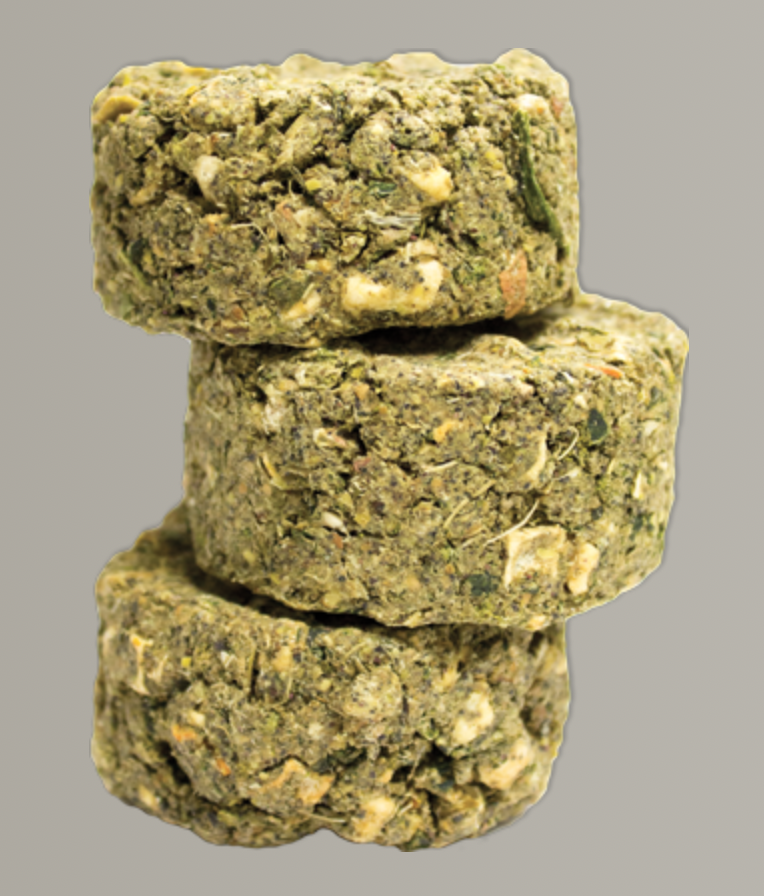 Description of the technology
HelloLife Inc. is a small technology development company with a long history of successful products in food and food supplements.
The novel Repraxis Dehydration technology has been developed and is currently used successfully to manufacture a new line of high-end pet food products with superior texture, taste and nutritional characteristics (see https://www.betterbowl.com). The technology has been patented and could be used broadly across various applications:
infant and dietary foods
pet foods
cosmetics
camp and military food supplies (MREs)
Current development status
Commercially available technologies
Intellectual property status
Patent already applied for
Patent application number: 2019/0090518 A1
Where: US
Desired business relationship
Patent licensing
Joint ventures
Technology development
New technology applications
Adaptation of technology to other markets
Related keywords
Drying
Care, Hygiene, Beauty, Cosmetics
Agrofood Industry
Technologies for the food industry
Food Processing
Food Technology
Food quality and safety
Plant and animal health
Animal health
Food & feed ingredients
Consumer related
Food and Beverages
Health food
Consumer Products
Health and beautty aids, Cosmetics
Consumer Services
Other
Manufacturing
Other manufacturing (not elsewhere classified)
Dairy Products
Soups, Broths and Sauces
Confectionery
Prepared Dishes
Foodstuffs Intended For Special Nutritional Uses
infant food
dehydration
About Primary Care Innovation Consulting
Innovation Intermediary from United States
Primary Care Innovation Consulting
New type of innovation management and business development firm. Thought leadership, advisement and execution directed towards companies' growth by open innovation. Services include:

• Training, mentoring and management of clients' internal innovation process
• Innovation Fatigue prophylactics
• Proactive strategy consulting
• Vendor independent problems "diagnostics" and outsourcing
• Technology scouting and external innovation vendors management
• Partnership and networking access across industries and geographies
Technology Offers on Innoget are directly posted and managed by its members as well as evaluation of requests for information. Innoget is the trusted open innovation and science network aimed at directly connect industry needs with professionals online.