Summary of the technology
This invention allows the selection of proper conditions for the preparation of a potentiometric cell (both working and reference electrodes) in order to measure potassium in whole blood. This is particularly relevant for kidney function and patients in dialysis centres.
Description of the technology
This paper-based potentiometric celluses a suitable amount of selected polymer matrix and suitable components to afford required analytical parameters for detection in blood.
Current development status
Laboratory prototypes
Applications
This can be directly applied in chronic diseases management, and the immediate application is a direct measurement of potassium in blood without the requirement of dilution nor serum preparation for the patients.
Desired business relationship
Patent licensing
Intellectual property status
Patent already applied for
EP18382582.7
OEPM

Technology Owner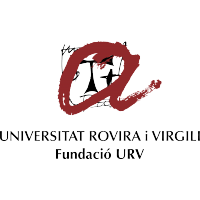 Fundació URV
Technology Transfer Office
Related keywords
Applications for Health
Measurement devices
Biological Sciences
Medicine, Human Health
Diagnostics, Diagnosis
Heart and blood circulation illnesses
Biology / Biotechnology
E-Health
Health information management
Safety & systems
Detection and Analysis methods
Measurements and Standards
Measurement Tools
Electronic measurement systems
Measurement and Detection of Pollution
Medical/health
Medical Health related
Diagnostic
Diagnostic services
Drug delivery and other equipment (including kidney dialysis machines)
Circulatory diseases
Diagnostic equipment
About Fundació URV
Technology Transfer Office from Spain
Fundació URV
The Technology Transfer and Innovation Center (CTTi) meets from the University environment the technological needs and services generated by the productive sectors and administration, through the management of Transfer of Technology and Knowledge, the Intellectual and Intellectual Property management, Technology Watch, Entrepreneurship, and Technology Infrastructures Offer (business incubator).
Technology Offers on Innoget are directly posted and managed by its members as well as evaluation of requests for information. Innoget is the trusted open innovation and science network aimed at directly connect industry needs with professionals online.