Summary of the technology
Wireless system for indoor detection, localization and navigation support of people or objects. The system is composed of a set of passive sensors integrated into the floor, which may be constituted by several materials, and does not require wired power feeding. The data collection and analysis modules communicate wirelessly.

CONTEXT
Emerging trends such as the Internet of Things, wireless sensing networks and ubiquitous computing are pushing electronics to become more pervasive in an increasing number of applications. The aim of these circuits and systems is to assist human life – for instance, optimizing production processes, improving health care, and allowing more efficient energy use – thus turning familiar, everyday items into smart, cooperative objects.
The present technology allows the indoor detection, localization and navigation of people and objects, using sensors networks easily installed in the floor, both underneath and atop the pavement, which can be made of several materials. The system uses passive sensors and is wireless, avoiding power cables in the floor and for the communications between the sensors, readers and analysis modules. In contrast to available technologies, this system does not require using memory units along with the sensors; do not collect sensitive data such as images and the reading modules may be up to 10 meters away from the sensors.
APPLICATIONS
MONITORING OF PEOPLE FLUXES (e.g. supermarkets and stores, factories and warehouses, museums, hospitals)
ROBOT NAVIGATION (e.g. factories/warehouses)
MONITORING AND FAST LOCALIZATION OF PEOPLE AND CRUCIAL PORTABLE EQUIPMENT (e.g. hospitals)
SAFETY AND MONITORING SYSTEM FOR ELDER PEOPLE
ORIENTATION AND SAFETY SUPPORT FOR BLIND PEOPLE
BENEFITS
LOW-COST SENSORS AND INSTALLATION PROCESS: the sensors have a unique identifier and dispense memory units, avoiding individual programming and geo-mapping. The sensors are also passive, avoiding power cables on the floor.
VERSATILE: the sensors can be installed in any non-metallic pavement (e.g. wood, cork or ceramics) and in textiles, including underneath stamping areas. Moreover, the system has an elevated resolution and the reading modules read sensors up to 10 meters away, which considerably increases application possibilities and covered area per reader. The data collected from the sensors can be processed by portable devices such as tablet or smartphones.
NON-INTRUSIVE: the system dispenses image collection.
IP RIGHTS
Provisional patent application filed in Portugal (priority date: 18-04-2018).
DEVELOPMENT STAGE
TRL 4: It has been developed functional prototypes, which are available for demonstration.
KEYWORDS
Location systems
Navigation
Passive sensors
Security
DEVELOPED BY
Researchers from Instituto de Telecomunicações (IT), Instituto de Materiais de Aveiro (CICECO) of Universidade de Aveiro (Portugal), from Università degli Studi di Perugia (Italy) and from Instituto Superior de Engenharia de Lisboa (Portugal).
BUSINESS OPPORTUNITY
Licensing agreement.
Testing new applications.
Joint further developments.
PARTNERSHIP
Universidade de Aveiro seeks partners within information and communication technologies area, as well as possible end-users to further develop or license the technology, as well as to test new applications.
Technology #CI14011
Intellectual property status
Patent already applied for
110698
Portugal

Technology Owner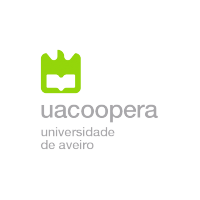 uacoopera
Technology Transfer Office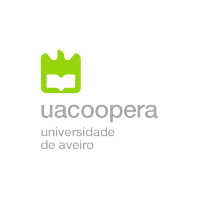 UACOOPERA University of Aveiro
Technology Transfer Office at uacoopera
Additional information (attached documents)
Related keywords
Electronics, IT and Telecomms
Electronics, Microelectronics
Automation, Robotics Control Systems
Digital Systems, Digital Representation
Information Processing, Information System, Workflow Management
Artificial Intelligence (AI)
Data Processing / Data Interchange, Middleware
Electronic Commerce, Electronic Payment
Information Technology/Informatics
Internet Technologies/Communication (Wireless, Wi-Fi, Bluetooth)
Internet of Things
Environmental and Biometrics Sensors, Actuators
Industrial manufacturing, Material and Transport Technologies
Process control and logistics
Process automation
Protecting Man and Environment
Safety
Social and Economics concerns
Socio-economic development models, economic aspects
Information and media, society
Creative services
Creative products
Smart City
Sensors & Wireless products
Smart Appliances
Smart cards and access systems
Electronics Related Market
Electronics Related Equipment
Some other electronics related
Other electronics related including alarm systems
Consumer related
Leisure and Recreational Products and Services
Amusement and recreational facilities
Retailing
Other retailing
Industrial Products
Industrial Automation
Industrial measurement and sensing equipment
Process control equipment and systems
Robotics
Machine vision software and systems
Numeric and computerised control of machine tools
Other industrial automation
About uacoopera
Technology Transfer Office from Portugal
uacoopera
The University of Aveiro is a young and innovative university, which fosters entrepreneurship and technology and knowledge transfer, with expertise in a wide range of knowledge areas namely IT, Life Sciences (Biology, Chemistry, Biochemistry, Health, Environmental Sciences), Nanotechnology and Materials Science, Mechanics, Physics, Mathematics, Building, Design and Management. uacoopera is the Technology Transfer Office of University of Aveiro. This office engages in value adding activities such as start-up and spin-off creation, support to university-industry cooperation (sponsored research and consultancy services), IP protection and prosecution, licensing, marketing, among others. It covers four main interrelated functional areas – Intellectual Property Management, Licensing, Entrepreneurship, and Industry Liaison.
Technology Offers on Innoget are directly posted and managed by its members as well as evaluation of requests for information. Innoget is the trusted open innovation and science network aimed at directly connect industry needs with professionals online.