Summary of the technology
A voice recognition technology has been developed by a University laboratory (Russia) that allowed to build a web service to identify a speaker by a 15 second fragment of the voice recording with an accuracy up to 96%. The university seeks for partners for technical cooperation, licensing or commercial agreements with technical assistance.
Description of the technology
Minutes of meetings, litigations in courts, presentations of dissertations, media interviews and many other tasks require voice recording and decoding. Taking a shorthand and decoding of text from the video is now utterly outdated. The routine work of secretaries is being replaced by various automatic services. Researchers from the University (Russia) have created an algorithm and a web service for speaker voice recognition. The method can be used particularly for speaker's recognition by their voice. The database of speakers should be fixed, and at the time must consist of no more than 100 voice profiles. Each profile represents one person by his/her voice audio recording with at least 1-minute duration. The web service allows to recognize a speaker by a 15-second fragment of his/her speech with an accuracy up to 96%. Audio quality of the recording can be as low as 8 kHz (as provided by any phone). This technology allows to create a text protocol at the end of an event, for example, of a meeting in automatic mode. In addition, when used for project management the fragments of the protocol can be uploaded to the project management system as separate, automatically created tasks that the members of the project team have been actually assigned to do as a result of a meeting. There is strong trend in development of systems for recognition of users of devices, owners of equipment and of real estate by their voice. A voice confirmation or voice lock can be used in various applications. At the level of enterprises that operate by using high-tech and / or potentially hazardous equipment, voice verification tools can be integrated into a security system providing access to certain areas or equipment for a limited number of employees. Developers are looking for customers who need R&D in voice recognition, development of specific applications based on voice recognition technology, or who would like to license the voice recognition software.
Advantages and Innovations
The capability of algorithms to work with low quality audio recording starting from 8kHz - a telephone channel with an identification period of 15 seconds with a high identification accuracy of 96% - is key innovative aspect of the new voice recognition method.
Current development status
Others
TRL level - 7. Technology is ready for commercialization. It has been tested in experimental applications. However, the web service has not been launched to the mass market yet. A demonstration telegram-bot was developed to demonstrate the voice recognition (identification) capabilities by identifying the voices of famous people.
Intellectual property status
Other forms of protection
The technology is protected as know-how.
Technology Owner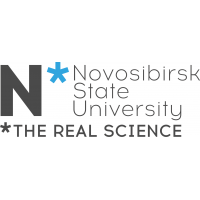 Center for Technology Transfer and Commercialization of Novosibirsk State University
Technology Transfer Office
Related keywords
Speech Processing/Technology
Information Filtering, Semantics, Statistics
Process automation
Security systems
Expert systems
Voice recognition
Communications
Computer related
About Center for Technology Transfer and Commercialization of Novosibirsk State University
Technology Transfer Office from Russian Federation
Center for Technology Transfer and Commercialization of Novosibirsk State University
https://english.nsu.ru/

Novosibirsk State University is located in the worldwide famous scientific center – Akademgorodok. 80% of NSU faculty members are scientists from the Siberian Branch of the Russian Academy of Sciences. So education is carried out in close cooperation with the world-class science and R&D.
We represent the Center for Technology Transfer and Commercialization of Novosibirsk State University.
Our objective is to audit technologies developed by university teams and laboratories, prepare technologies with commercialization potential for technology transfer, initiate contacts with prospective partners.
Technology Offers on Innoget are directly posted and managed by its members as well as evaluation of requests for information. Innoget is the trusted open innovation and science network aimed at directly connect industry needs with professionals online.