Summary of the technology
Researchers at the Korea Institute of Energy Research have developed a new apparatus for producing silicon nanocrystals based on inductively coupled plasma.

Silicon nanocrystals have been widely investigated for several years because of their many interesting properties and potential use in several applications. Recently, silicon nanocrystals have been used in solar cells and light emitting device (LEDs). Silicon is an environmentally friendly material and is utilised for various applications in the field of electronic materials. The field of silicon nanocrystal production has grown enormously of late, in response to the observation of quantum confinement in porous silicon. Silicon is already widely used in the semiconductor industry, in large part because of its nontoxic properties and abundance, being the second most abundant element in the earth's crust. Due to the high capacity of silicon paired with its relatively environmentally friendly properties it is an ideal material for use as a replacement to more commonly used environmentally costly materials.

The common process of producing silicon nanocrystals can be classified into three distinct areas: solid-state reaction, liquid state reaction, and vapour state reaction. The solid-state reaction is the process whereby a thin film of SiO2, Si3N4 or the like containing excess Silicon (Si) is formed and subjected to heat treatment to enable the condensation of silicon and subsequent formation of silicon nanocrystals in a SiO2, Si3N4 or SiC matrix. In the liquid state reaction, silicon nanocrystals are prepared via a chemical reaction of silicon compounds, this is done through the application of variant methods, for example the high-temperature supercritical method. In the vapour state reaction, silicon nanocrystals are prepared by passing a silane compound gas through a high energy region such as laser or plasma.

In the case of all three traditional silicon nanocrystals reaction methods (solid, liquid and gas) the process incurs significant cost due to the substantial need for heat energy and expensive deposition equipment. What's more, in the liquid State reaction issues arise due to the severe difficulty in controlling particle size, which in turn leads to poor crystallinity quality. The vapour state reaction incurs further issues due to the extreme use of energy resulting in aggregated nanocrystals and the formation of secondary particles. To overcome the inherent issues of solid, liquid and vapour silicon nanocrystal reactions non-thermal plasma, such as inductively coupled plasma (IPC) has begun to be used. However, the conventional ICP-based apparatus has limitations and can result in issues pertaining to the management of the particle size of silicon nanocrystals, as well as extending reaction time and deteriorating silicon nanocrystal quality.

To combat the aforementioned limitations in silicon nanocrystal production a new apparatus method has been designed, which can minimise plasma diffusion inside the reactor during production using ICP to improve the particle size characteristics and quality of the silicon nanocrystals.
Description of the technology
New Silicon Nanocrystal, inductively coupled plasma, production method:
This advanced technology is conceived to solve the problems incurred in the traditional methods of silicon nanocrystal production. This apparatus consists, of a reactor with an ICP coil wound around its outer wall, and a gas feeding double tube inserted to the reactor. The double tube enables gas supply, which consists of both primary gas, for forming silicon nanocrystals, and a secondary gas, for surface reaction, to be separately supplied. The development of this double tube importantly enables the controlling of plasma volume and can successfully concentrate the plasma around the coil, which in turn improves the efficiency of the silicon nanocrystal production procedure. This advancement has upgraded the common method of silicon nanocrystal production, specifically in relation to production rate (including yield) with the required physical/electrochemical properties to estimate the overall possibility of nanoparticle production.
This apparatus also consists of a dispersing unit which rapidly cools and disperses the newly formed silicon nanocrystals. In this cooling unit, there are eight ceramic nozzles, and Argon gas is injected via those nozzles as cooling gas. Proceeding this cooling stage Synthesized Silicon Nanocrystals are gathered using metal mesh placed on the bottom of the reactor.
This unique technology offers the capacity for improved production rates in silicon nanocrystals production procedure as well as a new, proven, method of supplying high capacity nanoparticles to a multitude of sectors, notably through the use of silicon nanoparticles in the manufacture of both solar cells and LEDs.
Intellectual property status
Granted Patent
Patent number : 8377205
Where : USA
Intellectual property status
Granted Patent
Patent number : 9802826
Where : USA
Current development status
Commercially available technologies
Desired business relationship
Technology selling
Patent licensing
Joint ventures
Technology development
New technology applications
Adaptation of technology to other markets
Technology Owner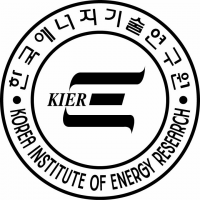 Korea Institute of Energy Research
Research Institute
Related keywords
Nanomaterials
Industrial Technologies
Energy Technology
Micro- and Nanotechnology related to energy
Protecting Man and Environment
Energy Market
Chemicals and materials related to Oil and Gas
Industrial Products
Other
About Korea Institute of Energy Research
Research Institute from Korea, Republic of
Korea Institute of Energy Research
Since the founding in 1977, the KIER has had focused on energy technology R&D which is closely related with our living standards and national security while overcoming the challenges we have faced as a resource poor country.

KIER's R&D areas include improving efficiency and securing environment-friendly way in use of limited conventional energy resources such as oil, coal as well as natural gas and exploring new energy sources such as solar, wind and water as well as its commercialization.

The KIER also strives towards technology transfer which can be reflected in successful commercialization of our remarkable R&D outcomes by means of industrialization of excellent intellectual property rights, enlarging its R&D activity in bottleneck technology based on small and medium sized enterprises, and communicating actively with markets through "1 researcher to 1 enterprise" technique guidance.

enlarging its R&D activity in bottleneck technology based on small and medium sized enterprises, and communicating actively with markets through "1 researcher to 1 enterprise" technique guidance.

Energy has had a significant influence not only on living standards in a society, but also upon national competitiveness and security. Therefore, the KIER will do its best in developing energy technology for future generations.
Technology Offers on Innoget are directly posted and managed by its members as well as evaluation of requests for information. Innoget is the trusted open innovation and science network aimed at directly connect industry needs with professionals online.