Summary of the technology
Fast, efficient and accurate method for the quantification of alkylphenols (APs). These sensors are based on a network of single-walled carbon nanotubes functionalized with a highly specific anti-AP antibody, which is at the core of the AP quantification reaction. This quantification is determined as a function of the changes in the electrical current, which varied according not only to the presence of absence of these com-pounds, but also in proportion to their concentration.
CONTEXT
Alkylphenols are used in plastics production and in the synthesis of non-ionic surfactants widely used as com­ponents of detergents, paints, herbicides, humectant agents, cosmetics, pesticides and many other domestic, industrial and agricultural products. AP and their deriv­atives are known endocrine disruptors with estrogenic action, which associated to its ubiquity, entail con­stant analysis and monitoring.
In general, the techniques currently used for APs quantification are based in methods that require extensive sample preparation, are very expensive and utilize specific equipment (HPLC, LC-MS and GC-MS). The proposed sensors allow replacing those techniques, since they are fast, efficient and accurate and allow a much more widespread use since they are very low cost and easy to use.
BENEFITS
REDUCED SAMPLE VOLUME: less than 1ml.
NO SAMPLE PREPARATION REQUIREMENTS
IN SITU ANALYSIS: potentially, there is no need of laboratorial analysis.
MUCH FASER: the analysis takes only a few minutes.
IMPROVED OR EQUAL DETECTION/QUANTIFICATION LIMITS: compared to the current techniques.
REDUCED COST
ADAPTABLE TO OTHER COMPOUNDS
APPLICATIONS
This technology has several applications:
ENVIRONMENTAL (alkylphenols monitoring)
INDUSTRIAL (quality control, e.g. liquid food products)
The technology may be adapted to other compounds as well, widening its applications into other sectors.
DEVELOPMENT STAGE
TRL 4: tested at laboratorial level for detection and quantification of alkylphenols.
Available for presentation.
KEYWORDS
Alkyphenols              
Water
Biosensor
Environment
Pollution
DEVELOPED BY
Researchers of Centre for Environmental and Marine Studies (CESAM) of the University of Aveiro, of INESC-MN (Lisbon) and of the University of Sfax, Tunisia.
BUSINESS OPPORTUNITY
Licensing agreement.
Development of new formulations and/or applications.
PARTNERSHIP
The University of Aveiro seeks partners in environmental and/or pharmaceutical sectors, as well as companies operating in the area of (bio)sensors.
Based on the biosensor's efficiency and sensitivity, it is of particular interest to partners working in the fields of food industry, but also for potential partners undertaking efforts in biology and environmental monitoring.
Technology #16007
Intellectual property status
Patent already applied for
109382
Portugal

Technology Owner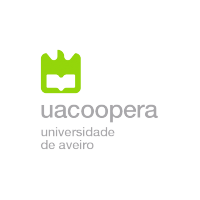 uacoopera
Technology Transfer Office
Additional information (attached documents)
Related keywords
Environmental and Biometrics Sensors, Actuators
Biosensor
Biological Sciences
Agrofood Industry
Food quality and safety
Sensor Technology related to measurements
Protecting Man and Environment
Environment
Drinking Water
Marine Science
Agriculture and Marine Resources
Industrial Products
Water treatment equipment and waste disposal systems
Other pollution and recycling related
alkyphenols
About uacoopera
Technology Transfer Office from Portugal
uacoopera
The University of Aveiro is a young and innovative university, which fosters entrepreneurship and technology and knowledge transfer, with expertise in a wide range of knowledge areas namely IT, Life Sciences (Biology, Chemistry, Biochemistry, Health, Environmental Sciences), Nanotechnology and Materials Science, Mechanics, Physics, Mathematics, Building, Design and Management. uacoopera is the Technology Transfer Office of University of Aveiro. This office engages in value adding activities such as start-up and spin-off creation, support to university-industry cooperation (sponsored research and consultancy services), IP protection and prosecution, licensing, marketing, among others. It covers four main interrelated functional areas – Intellectual Property Management, Licensing, Entrepreneurship, and Industry Liaison.
Technology Offers on Innoget are directly posted and managed by its members as well as evaluation of requests for information. Innoget is the trusted open innovation and science network aimed at directly connect industry needs with professionals online.