Summary of the technology
New method for the measurement of the in vivo emission of chlorophyll a fluorescence by photosynthetic organisms, through the generation of light-response curves with independent observations, measured in a non-sequential and much faster way than the existing methods. The method combines the (i) projection in the sample of spatially separated light beams of different intensity or quality, using a digitally-controlled projector, with (ii) the measurement of the emitted fluorescence as a response to each light beam using an image fluorometer.

CONTEXT
The measurement of the in vivo emission of chlorophyll a fluorescence using a type of instrument called "pulse modulation amplitude fluorometer" is a technique widely used in fundamental and applied studies on the photosynthetic activity of plants, lichens, algae and other photosynthetic organisms. One of the most com­monly used methods consists in the measurement of "light response curves", based on the quantification of fluorescence emission of a sample exposed to different levels of light intensity.
The methods currently used are affected by two main problems: they are time consuming and based on independent measurements. This technology enables the construction of light response curves consisting of independent measurements in a much faster way than any previously described method.
BENEFITS
NON-SEQUENTIAL MEASUREMENTS
TEMPORALLY-INDEPENDENT MEASUREMENTS
MUCH FASTER than the established methods.
HIGH FLEXIBILITY: to define and control the range of light intensity and color applied to the samples.
APPLICATIONS
Method to be used as a modular component to couple to fluorometry imaging systems, with several applica­tions in photosynthetic organisms:
EVALUATION OF PHYSIOLOGIC STATES
PREDICTION OF VARIATIONS IN PHOTOSYNTHETIC EFFICIENCY UNDER DIFFERENT LIGHTNING CONDITIONS
IDENTIFICATION AND SELECTION OF VARIETIES WITH HIGHER PHOTOSYNTHETIC EFFICIENCY
DEVELOPMENT STAGE
TRL 4: tested in laboratory and available for presenta­tion.
The method was extensively tested in a wide variety of samples and measurement conditions. Protocols and operating parameters were defined enabling to guide the development of new equipment (Serôdio et al. 2013 Plant Physiology).
KEYWORDS
Chlorophyll a fluorescence
Pulse amplitude modulation (PAM) fluorometry
Light curves
Digital projector
Light mask
DEVELOPED BY
Researchers of Centre for Environmental and Marine Studies (CESAM) of the University of Aveiro.
BUSINESS OPPORTUNITY
License agreement.
Joint further development.
Testing of new applications.
Adaptation to specific needs.
PARTNERSHIP
The University of Aveiro seeks partners within the sector of electronic equipment development and manu­facture, as well as other universities and research institutes.
Technology #CI13021
Intellectual property status
Granted Patent
107052
Portugal

Technology Owner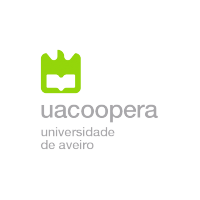 uacoopera
Technology Transfer Office
Additional information (attached documents)
Related keywords
Process Plant Engineering
Lighting, illumination
Physiology
Agriculture and Marine Resources
Agriculture
Sylviculture, Forestry, Forest technology
Electronics Related Market
Plant health
About uacoopera
Technology Transfer Office from Portugal
uacoopera
The University of Aveiro is a young and innovative university, which fosters entrepreneurship and technology and knowledge transfer, with expertise in a wide range of knowledge areas namely IT, Life Sciences (Biology, Chemistry, Biochemistry, Health, Environmental Sciences), Nanotechnology and Materials Science, Mechanics, Physics, Mathematics, Building, Design and Management. uacoopera is the Technology Transfer Office of University of Aveiro. This office engages in value adding activities such as start-up and spin-off creation, support to university-industry cooperation (sponsored research and consultancy services), IP protection and prosecution, licensing, marketing, among others. It covers four main interrelated functional areas – Intellectual Property Management, Licensing, Entrepreneurship, and Industry Liaison.
Technology Offers on Innoget are directly posted and managed by its members as well as evaluation of requests for information. Innoget is the trusted open innovation and science network aimed at directly connect industry needs with professionals online.