Summary of the technology
Process for preparation and incorporation of eggshell waste in the formulation of a ceramic slurry for porous pavement. With this invention aims to promote the use of a residue which has become an environmental issue, valorizing it by industrial application. The main ad-vantage of this the chance to enlarge the possibility of using a calcium residue substituting calcite, the traditional raw material, more expensive, without affecting final ceramic properties.

CONTEXT
Egg transformation industry generate a big amount of eggshell waste, which cause significant environmental problems. In USA, Canada and United Kingdom 626 thousand tons of this residue are generated every year. Portugal produces 2600 tons/year, with transport and treatment associated costs of 122€/ton. On the other hand, ceramics industry is based on limited resources, which exploitation is associated with several environmental problems, such as residue generation and many of them are toxic.
The present technology allows the using of eggshell waste, which is composed by 95% of calcium carbonate, adding its value and avoiding its deposition in landfills, while granting ceramics industry the possibility to enlarge its capacity to use industrial residues without affecting final product properties comparing to calcite, the traditional raw material.
BENEFITS
For egg transformation industry:
ECONOMIC VALORIZATION OF AN ONEROUS RESIDUE
For ceramics industry:
COSTS REDUCTION: cheaper raw material.
SIMILAR FINAL CERAMIC PROPERTIES: final product with porosity, water absorption and linear retraction fulfilling industrial requisites.
For both industries:
REDUCTION OF ENVIRONMENTAL IMPACT accordingly to EU environmental policy.
APPLICATIONS
This method can be used in the production of:
CERAMIC SLURRY FOR POROUS PAVEMENT
Additionally, it allows the valorization of a residue of the industry of:
EGG TRANSFORMATION
This technology also has the potential to be applied in other areas, such as printing and writing paper.
DEVELOPMENT STAGE
TRL 4: The invention is in laboratorial prototype phase.
In a short period of time is possible to develop an industrial prototype to test processing conditions, namely conformation and sintering.
KEYWORDS
Residue
Eggshell
Ceramics
Porous pavement
DEVELOPED BY
Researchers of GEOBIOTEC – Geosciences, Geoengineering and Geotechnologies of the University of Aveiro and of the Higher School of Technology (ESTT) of the Polytechnic Institute of Tomar (IPT).
BUSINESS OPPORTUNITY
Licensing agreement.
Joint further development.
Adaptation to specific needs.
Testing of new applications.
PARTNERSHIP
The University of Aveiro seeks partners in ceramics industry, as well as in food industry, namely in egg production and transformation.
Technology #CI12017
Intellectual property status
Granted Patent
106957
Portugal

Technology Owner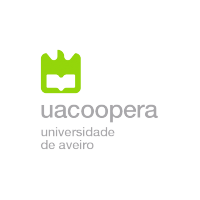 uacoopera
Technology Transfer Office
Additional information (attached documents)
Related keywords
Construction Technology
Materials, components and systems for construction
Materials Technology
Ceramic Materials and Powders
Biobased Materials related to Construction Technology
Agrofood Industry
Technologies for the food industry
Protecting Man and Environment
Waste Management
Ceramics
About uacoopera
Technology Transfer Office from Portugal
uacoopera
The University of Aveiro is a young and innovative university, which fosters entrepreneurship and technology and knowledge transfer, with expertise in a wide range of knowledge areas namely IT, Life Sciences (Biology, Chemistry, Biochemistry, Health, Environmental Sciences), Nanotechnology and Materials Science, Mechanics, Physics, Mathematics, Building, Design and Management. uacoopera is the Technology Transfer Office of University of Aveiro. This office engages in value adding activities such as start-up and spin-off creation, support to university-industry cooperation (sponsored research and consultancy services), IP protection and prosecution, licensing, marketing, among others. It covers four main interrelated functional areas – Intellectual Property Management, Licensing, Entrepreneurship, and Industry Liaison.
Technology Offers on Innoget are directly posted and managed by its members as well as evaluation of requests for information. Innoget is the trusted open innovation and science network aimed at directly connect industry needs with professionals online.