Summary of the technology
Metal-based anticancer agents, such as cisplatin, are used as gold standard cancer therapies. While these drugs are effective in eradicating malignant cells, their selectivity is poor, meaning that significant adverse effects are experienced during treatment through damage inflicted on healthy cells. Improved selectivity and targeted cancer therapies with minimal side effects are being sought. Many drugs have been developed which contain platinum, and other metals are now being developed as anticancer agents.
Researchers at Curtin University developed a series of rhenium containing compounds that target cancerous cells and block their growth. These compounds are promising candidates for treatment of tumours with aggressive potential for metastasis (for example, pancreatic cancer). A library of molecular candidates have been synthesized, and structure-activity relationship to modulate selectivity and therapeutic potential has been explored.
Description of the technology
Advantages
The rhenium compounds offer the following advantages:
·      low toxicity demonstrated
·      flexible molecules enhance therapeutic potential
·      linking to cancer targeting agents to improve selectivity
·      simple synthesis for cost effective production.
Current development status
Laboratory prototypes
Desired business relationship
Patent licensing
Intellectual property status
Patent already applied for
PCT/AU2018/050267

Technology Owner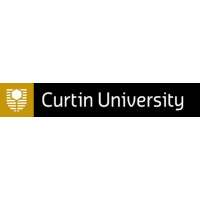 Curtin University
Technology Transfer Office
Related keywords
Biological Sciences
Medicine, Human Health
Cytology, Cancerology, Oncology
Pharmaceutical Products / Drugs
Medical Health related
Therapeutic
screening
compounds
About Curtin University
Technology Transfer Office from Australia
Curtin University
Curtin University is Western Australia's largest university, with more than 56,000 students. Of these, over 14,000 are international students. The University's main campus is in Bentley near the Perth CBD. Curtin has five other campuses across WA, Malaysia and Singapore and Dubai. Curtin also has presence at a number of other global locations.
Curtin celebrated '50 Years of Innovation' in 2017 – the combined history of the Western Australian Institute of Technology (WAIT), which opened its doors to students in 1967 and Curtin University, which opened in 1987.
Today, Curtin is estimated to be ranked 180th and in the top one per cent of universities worldwide, and 9th in Australia in the highly regarded Academic Ranking of World Universities 2017 (ARWU), and features highly in a number of other key world rankings.
The University has built a reputation around innovation and an entrepreneurial spirit, being at the forefront of many high-profile research projects in astronomy, biosciences, economics, mining and information technology. It is also recognised globally for its strong connections with industry, and for its commitment to preparing students for jobs of the future.
Technology Offers on Innoget are directly posted and managed by its members as well as evaluation of requests for information. Innoget is the trusted open innovation and science network aimed at directly connect industry needs with professionals online.