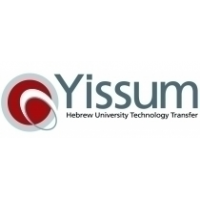 From Israel
Responsive
Investment Opportunities in Startups and Spinoffs
Summary of the technology
Clairion (MercuRemoval Ltd)
Project ID : 26-2015-3141

Details of the Technology Offer
Company Profile
MercuRemoval developed a unique technology under the exclusive license of The Hebrew University for the removal of mercury emitted by gases of various industrial processes.
MercuRemoval Ltd. was founded in 2015 within Hutchison Kinrot, a leading environmental technology seed investor, owned by Hutchison Water of CK Hutchison Holdings Ltd.
Mercury emission is a known major environmental concern, and environmental protection agencies worldwide have been introducing increasingly stringent regulations limiting mercury emissions.
MercuRemoval's 80RT-IL™ patented technology removes all mercury forms- demonstrating exceptional mercury removal rates with significant environmental and financial benefits.
MercuRemoval offers a dramatic change from an environmental perspective – unlike existing technologies, the process is closed and fully regenerative with no contaminated byproducts that need to be handled.