Summary of the technology
The innovative company (Russia) that cooperates with the university and R&D institutes has developed an UHMWPE production technology (ultra-high-molecular-weight polyethylene) for production of high-strength materials and threads to manufacture implants, porous filters, ropes, armor and materials for aircrafts and ships. The technology is easy to use, products are inexpensive. The company is looking for partners to find market applications for powder and fibers and to license industrial technology.
Description of the technology
Ultra-high-molecular-weight polyethylene is currently one of the most promising structural polymer materials. However production of it is limited by serious difficulties which arise when raw material is processed into an end-product. In the 1970x a company from the Netherlands developed and patented an expensive and complicated gel-spinning process for production of ultra-high-molecular-weight polyethylene. Despite technological complexity and high costs, the method was turned into the commercial operation. The Dutch technology is available only in developed countries.
The innovative company has developed a method for production of a reactor UHMWPE powder with new properties that make it possible to produce high-strength threads and fibers in a simpler technological way. A novel method of "cold forming" excludes 3 hazardous and resource-intensive production stages from the entire technological process that allows to reduce fibers production cycle by more than 70% in comparison with the "gel-forming" method.
The company is looking for partners to create new products and structures from novel materials and to license the method for manufacturing UHMWPE.
Innovative aspects of technology consist in a new method of making fibers that have extremely long molecular chains, which distributes the load on the polymer framework much more efficiently. Therefore, the new polymer is stronger having the same weight (15 times stronger than steel, 40% stronger than aramids) and lighter with the same strength than competing materials. The structure of the fiber prevents the relative rearrangement of the molecules, high crystallization and a reduction of density when a product is stretched and twisted.
Products from the new fiber have the following advantages:
- super strength 300-380 cN / tex,
- resistance to abrasion,
- impact resistance up to 170kJ / m2,
- low coefficient of friction,
- frost resistance up to -200 0C,
- physiological inertia,
- resistance to aggressive environment (repels water, chemicals),
- resistance to gamma radiation,
- several times lower production cost.
Intellectual property status
Patent already applied for
Patent application number : n/a
Where : Russia
Current development status
Laboratory prototypes
Desired business relationship
Patent licensing
Technology development
New technology applications
Adaptation of technology to other markets
Other : Technical cooperation
Technology Owner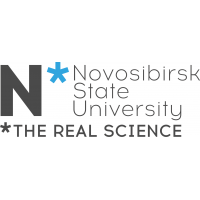 Center for Technology Transfer and Commercialization of Novosibirsk State University
Technology Transfer Office
Related keywords
Industrial manufacturing, Material and Transport Technologies
Industrial Technologies
Energy Technology
Physical Sciences and Exact Sciences
Medical Technology / Biomedical Engineering
Medical Health related
Industrial Products
About Center for Technology Transfer and Commercialization of Novosibirsk State University
Technology Transfer Office from Russian Federation
Center for Technology Transfer and Commercialization of Novosibirsk State University
https://english.nsu.ru/

Novosibirsk State University is located in the worldwide famous scientific center – Akademgorodok. 80% of NSU faculty members are scientists from the Siberian Branch of the Russian Academy of Sciences. So education is carried out in close cooperation with the world-class science and R&D.
We represent the Center for Technology Transfer and Commercialization of Novosibirsk State University.
Our objective is to audit technologies developed by university teams and laboratories, prepare technologies with commercialization potential for technology transfer, initiate contacts with prospective partners.
Technology Offers on Innoget are directly posted and managed by its members as well as evaluation of requests for information. Innoget is the trusted open innovation and science network aimed at directly connect industry needs with professionals online.