Summary of the technology
The research group in "Dendrimers for Biomedical Applications" of the University of Alcalá presents these highly branched macromolecules synthesized from a polyfunctional nucleus, of carbosilane structure and functionalized in its periphery with anionic groups that give the macromolecule a negative net charge. In addition, the invention relates to the use of the dendrimers as an antimicrobial and the process for obtaining them.

The group seeks to reach collaboration agreements, licensing or commercial agreements with technical assistance, with companies in the biotechnology, pharmaceutical and biomedicine sectors in general.
Description of the technology
Dendrimers are hyperbranched molecules of arborescent construction, of well-defined three-dimensional size and structure and possessing uniform chemical properties due in part to their low polydispersity. The nature and properties of the dendrimers can be controlled by acting on the growth core of the dendrimer, on the growth units or branches or on the periphery of the dendrimer which is capable of incorporating a very large variety of functional groups.
This family of dendrimers of a carbosilane nature described can be prepared following a divergent synthesis method (growth from the inside out), from a polyvalent core, preferably of tetraalyl silicon and subsequent functionalization of the surface with different functional groups, preferably anionic.
The dendrimers of the invention can have application in different fields of biomedicine, as therapeutic, antiviral, antibacterial or antiprionic agents. In addition to their microbicidal activity, they also have anti-inflammatory activity, making them improve their prophylactic properties since the probability of infection against HIV increases significantly in the presence of inflammatory processes.
The ability of dendrimers to interfere with the virus-cell interaction suggests that they could act as topical microbicides, that is, compounds applied to the vaginal or rectal mucous to prevent sexually transmitted diseases. Therefore, another aspect of the present invention relates to dendrimers as a medicine per se. This medicine being preferably for the prevention and / or treatment of diseases caused by viruses, bacteria or fungi. And more preferably when the disease is caused by strains of HIV.
As antiviral, the dendrimer of the invention, of nanoscopic size, prevents the correct process of adhesion to the target cell, as well as the infection of this and its corresponding production of new viral particles.
It is also possible to use the dendrimers of the invention as vehicles for transporting molecules, preferably molecules with pharmacological activity (active principles), and more preferably molecules with positive charge.
Current development status
Finished technologies
Desired business relationship
Technology selling
Patent licensing
Technology development
Applications
The research group seeks companies in the pharmaceutical or biotechnology sector to sign cooperation agreements, commercial agreements, licensing or pharmaceutical manufacturing of the compounds.
Intellectual property status
Technology Owner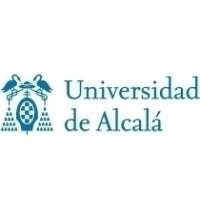 Universidad de Alcalá-OTRI
Research & Technology Organization
Related keywords
Biological Sciences
Medicine, Human Health
Medical Research
Medical Technology / Biomedical Engineering
Pharmaceutical Products / Drugs
Virus, Virology / Antibiotics / Bacteriology
Biology / Biotechnology
Biochemistry / Biophysics Technology
Cellular and Molecular Biology Technology
Molecular design Technology
Toxicology Technology
Micro- and Nanotechnology related to Biological sciences
Genetic Engineering / Molecular Biology
Molecular design Market
Medical Health related
Therapeutic
Drug delivery and other equipment (including kidney dialysis machines)
medication
molecules
anti-inflammatory
antiviral
antibacterial
antifungal
dendrimers
hiv
carbosilanes
sexual transmission
About Universidad de Alcalá-OTRI
Research & Technology Organization from Spain
Universidad de Alcalá-OTRI
The Technology Transfer Office at Alcalá University serves as a liaison between the University and its socioeconomic environment in terms of research and innovation. It encorages collaboration between research groups from universities and companies/institutions, with the objective to promote and commercialize research results and scientific capabilities.

Some of the services offered by this office are specified in the following list:

- Promotion of R & D and improvement of the relationships with companies.
- Promote the participation in R & D projects applicants to public calls (regional, national and European).
- Advising, processing and monitoring of patents and other forms of industrial protection.
- Support in the negotiation of contracts and agreements for R&D&i
Technology Offers on Innoget are directly posted and managed by its members as well as evaluation of requests for information. Innoget is the trusted open innovation and science network aimed at directly connect industry needs with professionals online.