Summary of the technology
The Slurry Solver offers a new, low-cost approach for cattle farmers to improve health and safety around tanks, to capture and use renewable energy and to improve the quality and lessen the environmental impact of the slurry their farms produce.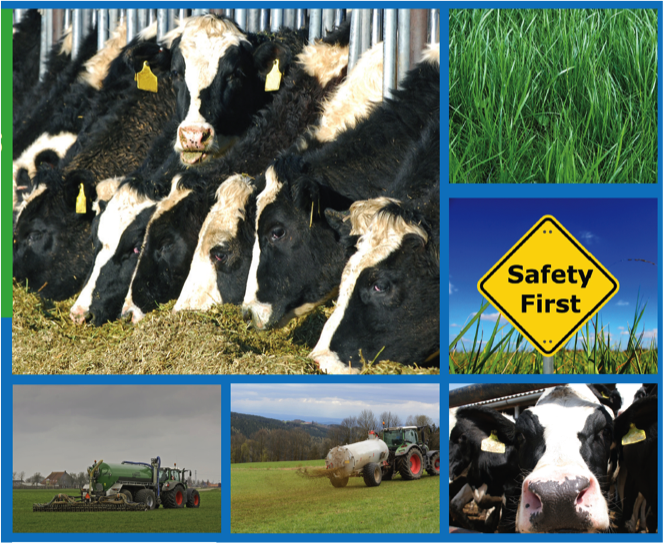 Description of the technology
The Slurry Solver offers a new, low-cost approach for cattle farmers to improve health and safety around slurry tanks, to capture and use renewable energy and to improve the quality and lessen the environmental impact of the slurry their farms produce.
The agriculture technology, developed and bench-tested at DIT, takes the form of floating plastic membranes or rafts that can be retrofitted into existing slatted units.
The semi-submerged raft converts the slurry tank into a long-term (22 Week) low temperature (18

o

C) anaerobic digester.
Slurry can pass through the interlocking geometrical structures of the raft, moving from the top of the tank to the bottom.
The structure also catches biogas as it rises up from the bottom of the tank, so it can be harnessed for use The floating membrane of The Slurry Solver is modular, so that it can accommodate any tank size and it is designed not to interfere with the current operations of a slurry tank.
This on-farm system, the vast majority of which can be installed and maintained by the farmer, is mechanically and technically simple to operate, unlike sophisticated centralised anaerobic digestion plants. It is also self-seeding, meaning that it restarts itself.
It reduces the carbon equivalent emissions from animals while giving the farmer options for the use of biogas, including heating the farm or generating revenue from the renewable energy.
The processed slurry generated from this system has been demonstrated to contain more bioavailable nitrogen, phosphorous and potassium than standard slurry, and it is rapidly absorbed into soil. 
The Slurry Solver is a modular solution that can be retrofitted to existing slurry tanks to address universal issues for farmers: to improve farm safety, improve slurry quality and environmental efficiency on dairy and beef cattle farms. 
Because of the low cost and modular design of The Slurry Solver, it can be used in existing slatted tanks anywhere in the world. 
Technology Owner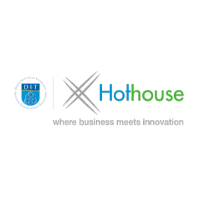 DIT Hothouse
Technology Transfer Office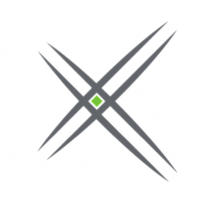 Linda Moloney
Marketing Manager at DIT Hothouse
Additional information (attached documents)
Related keywords
Energy Technology
Renewable Sources of Energy
Biogas and anerobic digestion (AD)
Agriculture and Marine Resources
Agriculture
Agriculture Machinery / Technology
Animal Production / Husbandry
Veterinary Medicine
Agrofood Industry
Protecting Man and Environment
Safety
Environment
new farming technology
agriculture technology
About DIT Hothouse
Technology Transfer Office from Ireland
DIT Hothouse
DIT Hothouse is the award-winning Innovation and Knowledge Transfer Office at Dublin Institute of Technology, responsible for the commercialisation of intellectual property arising from DIT research. DIT Hothouse is the hub of innovation and technology transfer activities in DIT, the place where business meets innovation. DIT Hothouse has a range of spinout technologies available to industry across Life Sciences, Food, ICT, Software, Industrial Technology, Manufacturing and Clean Technologies. Our team works with students, lecturers and research teams across DIT as well as with entrepreneurs, industry leaders and investors. Through the DIT Hothouse New Frontiers Startup Programme, we provide a startup incubator for innovative and promising startup companies.

Our Mission

The mission of DIT Hothouse is to:

Maximise the commercialisation of new technologies developed by the growing community of DIT researchers.
Partner with industry on research collaboration, research consultancy and contract research.
Support the launch of knowledge-intensive startups with the potential to generate significant economic benefits for Ireland through our startup support programmes and the DIT Hothouse Incubator.
Our Offering
At DIT Hothouse we assist:

Entrepreneurs to start and grow businesses.
Industry partners to find new technologies, research partners, and funding.
Investors to find high-potential opportunities.
DIT staff and students to commercialise their intellectual property (IP).
Technology transfer offices in the Institute of Technology Tallaght (ITTD), the Institute of Technology Blanchardstown (ITB), the Institute of Art, Design & Technology, Dún Laoghaire (IADT) and the National College of Ireland (NCI) and the Dublin Institute for Advanced Studies (DIAS) in their commercialisation activities.
Whichever category you belong to, DIT Hothouse can provide you with unparalleled expertise, skills and resources to help you achieve your goals.‌

Our Success


Since its establishment in 2007, DIT Hothouse has consistently outperformed all other Irish university technology transfer offices, completing up to 20% of the annual commercial technology transfer licences in Ireland. Through its Enterprise Ireland-funded Incubation Programmes, DIT Hothouse has helped create nearly 400 sustainable businesses that have attracted €195 million in equity investment and created approximately 1,700 quality jobs.
Technology Offers on Innoget are directly posted and managed by its members as well as evaluation of requests for information. Innoget is the trusted open innovation and science network aimed at directly connect industry needs with professionals online.