Summary of the technology
The Group of Electronic Engineering Applied to Renewable Energy Systems of Alcalá University (GEISER) presents the Power Electronics Research Lab, as a place to Research and Development, equipped with all of the tools and instrumentation necessary for the development of power electronic systems. That includes:

- Yokogawa oscilloscopes
- Power analyzer and data loggers
- a dSPACE system
- a Regatron Full 4-quadrant grid simulator and
- ADS AC/DC electronic loads
....among others.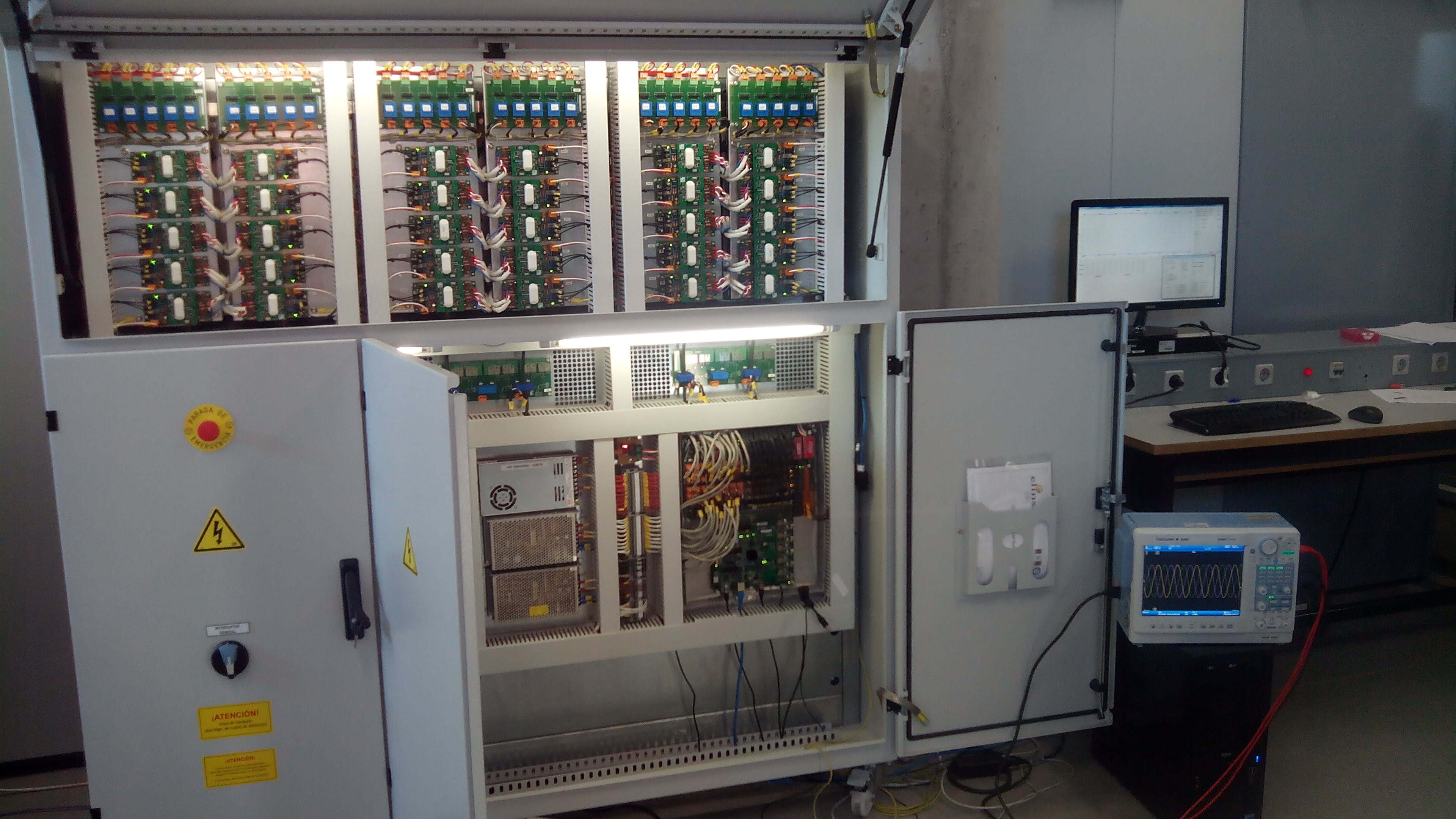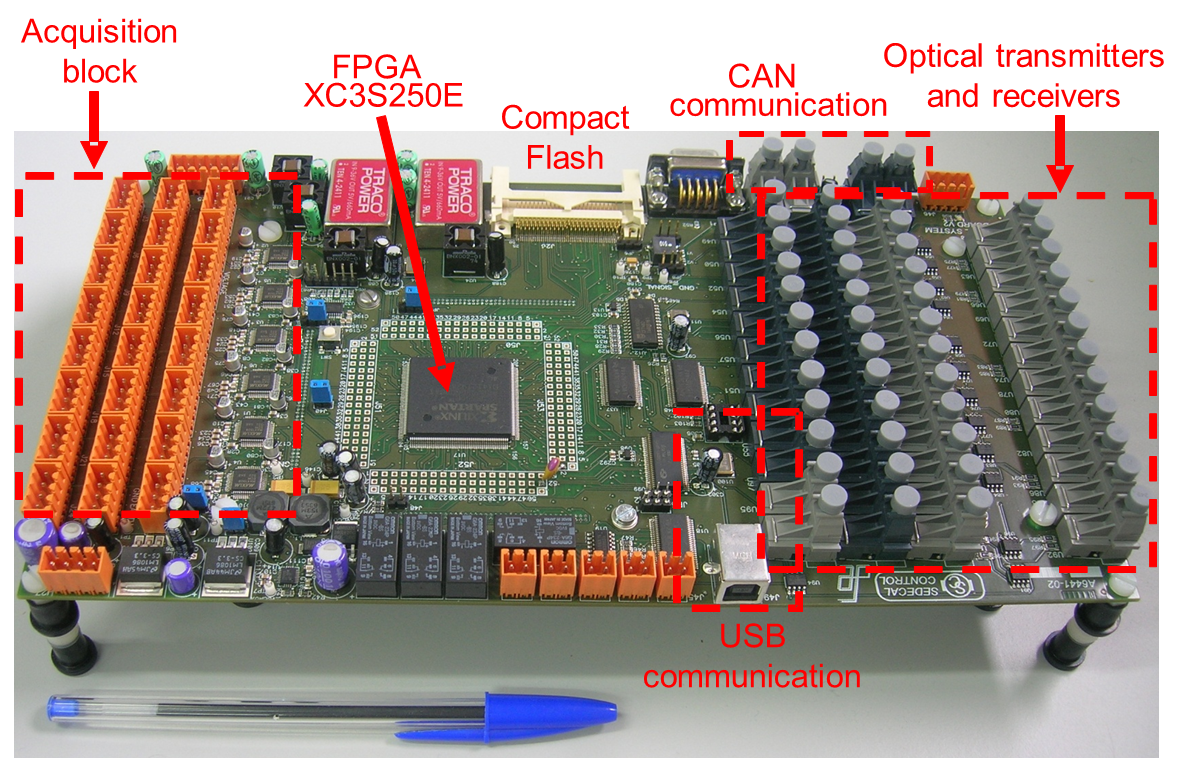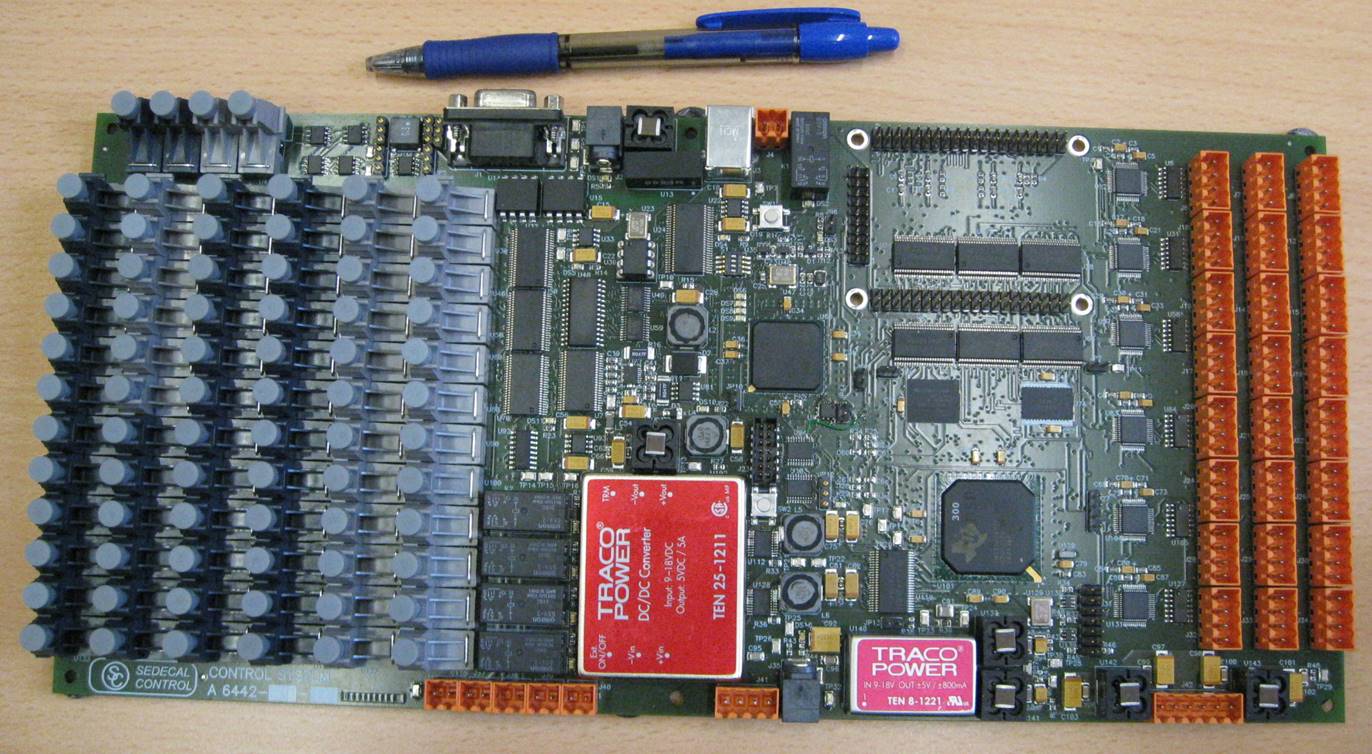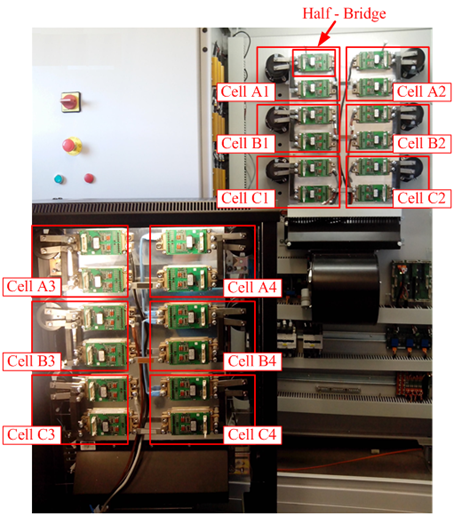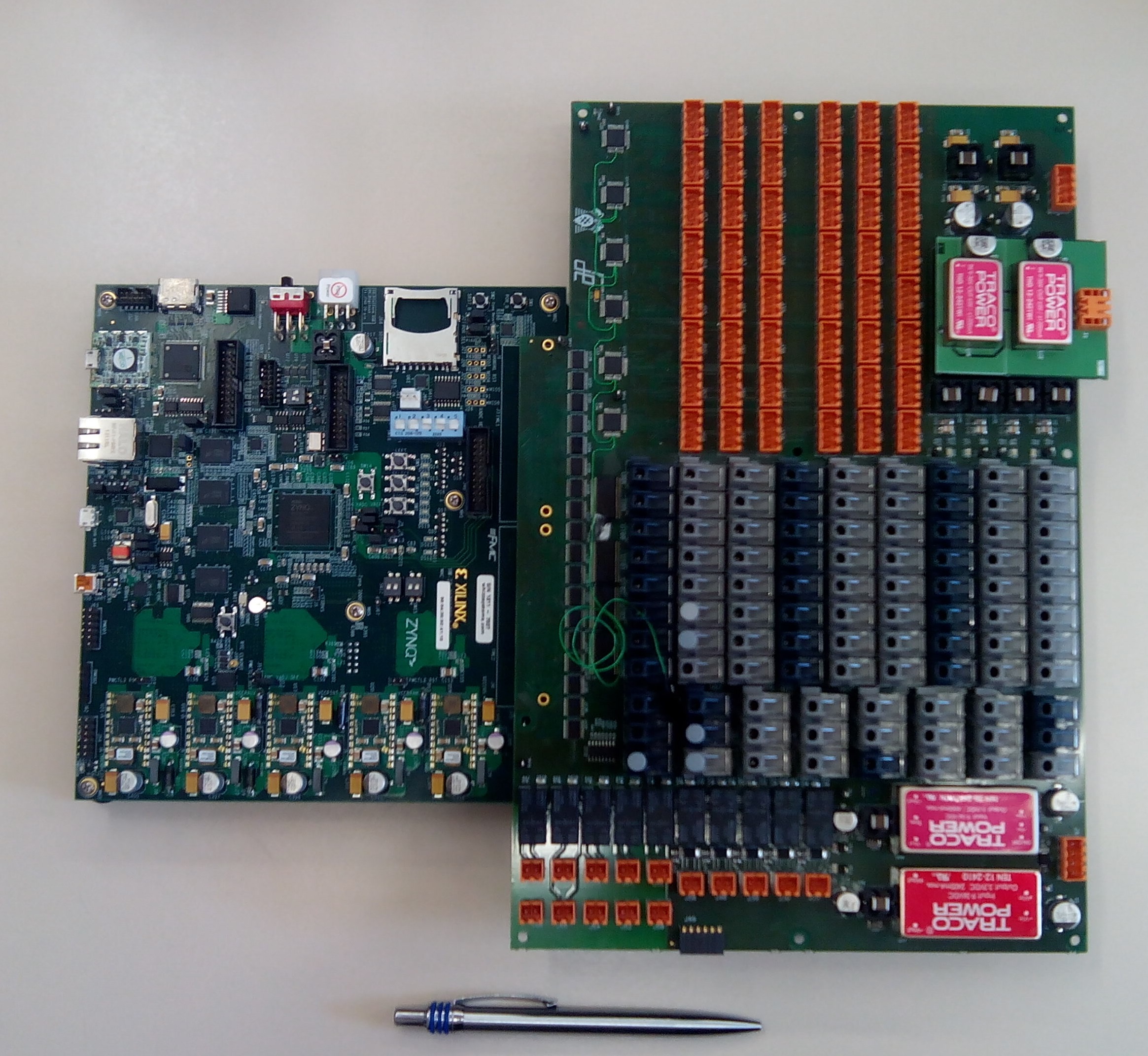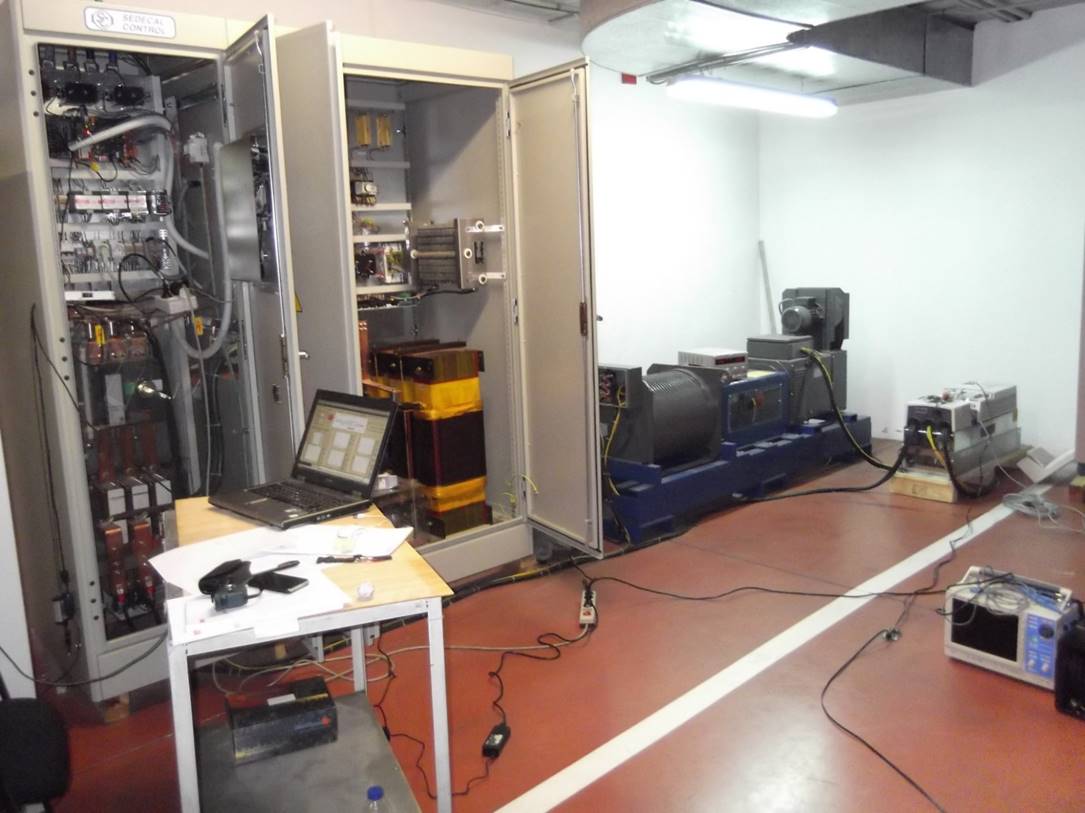 Description of the technology
GEISER Research Groupparticipates in a large number of projects related to power electronics funded by European public institutions and private companies. As a result of the intense research work, the group generates an important technology transfer activity to different companies, publications in journals with high impact factors, contributions to conferences, PhD thesis, patents, etc.
Its reseach lines have a wide scope in work areas related, mainly, with the use of electronic technologies in renewable energy systems:
- Renewable energy: solar and wind
- Full in-house design of Power Electronics Converters
- Grid integration of power converters: L-filter and LCL-filter design, PLL, Grid code compliance
- Power quality: Active Power Filters, STATCOM
- High Voltage DC TRansmission (HVDC): Modular Multilevel Converters (MMC), Multi-terminal connections
- Motor control for médium and large drives: Cascaded H-bridges, NPC converters...
- Full in-house design of FPGA-DSP based control boards and implementation of control algorithms
- Modelling parameters estimation of Electric AC machines
- EMI compliance
- Smart grids and Microgrid: communication and control
- Energy storage: batteries, ultracapacitors,...
Fees
Fees should be agreed with the Research Group but they will be competitive and adjusted to the needs of the client.
Accessibility
Simply contact the following email address emilio.bueno@uah.es
Technology Owner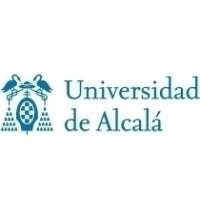 Universidad de Alcalá-OTRI
Research & Technology Organization
Related keywords
Energy Technology
Energy Storage and Transport
Energy production, transmission and conversion
Energy efficiency
Measurements and Standards
Batteries
Power generation
Power grid and distribution
About Universidad de Alcalá-OTRI
Research & Technology Organization from Spain
Universidad de Alcalá-OTRI
The Technology Transfer Office at Alcalá University serves as a liaison between the University and its socioeconomic environment in terms of research and innovation. It encorages collaboration between research groups from universities and companies/institutions, with the objective to promote and commercialize research results and scientific capabilities.

Some of the services offered by this office are specified in the following list:

- Promotion of R & D and improvement of the relationships with companies.
- Promote the participation in R & D projects applicants to public calls (regional, national and European).
- Advising, processing and monitoring of patents and other forms of industrial protection.
- Support in the negotiation of contracts and agreements for R&D&i
Technology Offers on Innoget are directly posted and managed by its members as well as evaluation of requests for information. Innoget is the trusted open innovation and science network aimed at directly connect industry needs with professionals online.