Summary of the technology
The present invention refers to a process for performing transesterification reactions, mainly for obtaining alkyl ester from fatty acids and/or glycerine, more particularly for producing biodisel, which comprises the following stages: reaction of animal fats and/or vegetable oils either pure or used, with an alcohol at a temperature of from about 40 DEG C to about 300 DEG C in the presence of a catalyst that comprises the mixed oxides M2+OM3+2O3, M2+OMp+2OpM3+2O3 or mixtures thereof, where M2+ is a divalent cation, M3+ is a trivalent cation and Mp+ is at least a divalent or trivalent cation or a mixture thereof obtained by the calcination of materials, where the catalyst, previous the activation to be used as a catalyst, presents the X-ray diffraction pattern characteristic of the anionic clays which have a molar ratio M2+/M3 of 1 to 10, thus forming alkyl esters from fatty acids which are separated from the alcohol without reacting and from the glycerine, by decantation, filtration, centrif ugation and/or solid-liquid extraction.
Description of the technology
Intellectual property status
Technology Owner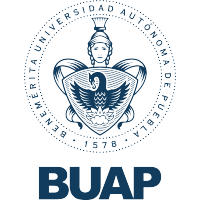 Benemérita Universidad Autónoma de Puebla
Technology Transfer Office
Related keywords
Energy Technology
Renewable Sources of Energy
Liquid biofuels
Integrated waste-energy processes
Energy efficiency
About Benemérita Universidad Autónoma de Puebla
Technology Transfer Office from Mexico
Benemérita Universidad Autónoma de Puebla
Public University with 527 full time teachers, recognized by the national system of researchers (S.N.I.), with a large contribution from documents of scientific divulgation in diverse areas of knowledge and presentation of patent documents, which occupies the third place in the ranking of universities in Mexico with the largest number of patent applications
Technology Offers on Innoget are directly posted and managed by its members as well as evaluation of requests for information. Innoget is the trusted open innovation and science network aimed at directly connect industry needs with professionals online.