Summary of the technology
The research group in Photonic Engineering from Alcalá University, in collaboration with CSIC, offers a mode-locked pulsed laser whose optical resonator comprises a saturable absorber based on nitrides of group III. The use of this type of materials as saturable absorber allows to achieve a high stability and emission energy without increasing the complexity of the system.

Its applications cover areas as diverse as medicine, industry, optical communications and scientific research. The group seeks for companies in these sectors to sign technical cooperation agreements, commercial agreements with technical assistance or patent licensing agreements.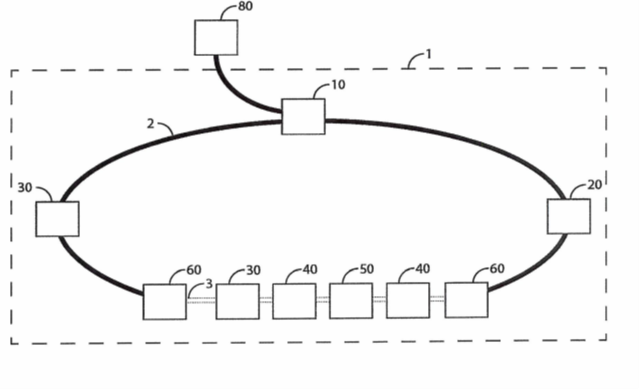 Description of the technology
A mode-locked pulsed laser based on a resonator with an optical gain medium and a saturable absorber, wherein the saturable absorbent comprises at least a nitride of group III.
The nitride of group III is selected from one of the following subgroups, being able to comprise elements of several subgroups in order to configure the wavelength and emission power of the device:
- Binary compounds: gallium nitride (GaN), aluminum nitride (AIN) or indium nitride (InM).
- Ternary compounds of gallium nitride and indium nitride, such as InGaN.
- Ternary compounds of gallium nitride and aluminum nitride, for example AlGaN.
- Ternary compounds of aluminum nitride and indium nitride such as AlInN.
- Quaternary compounds of gallium nitride, aluminum nitride and indium nitride, for example AlInGaN.
The emission wavelength of the pulsed laser is in the range of 450nm to 5μm. In other words, the resonator and the saturable absorber are configured to generate electromagnetic radiation at any wavelength between the visible spectrum, the near infrared spectrum and the medium infrared spectrum.
Regarding the format of the saturable absorbent within the resonator, several options are contemplated:
- A monolithic medium, which allows access to different spatial configurations for the interaction of the radiation and the saturable absorbent.
- A thin film, which allows its development on suitable substrates and with different deposit techniques.
- A waveguide, to facilitate integration of the absorbent into complex structures as well as access to different planes of incidence when the absorbent is deposited in the form of a thin sheet.
- A heterostructure that comprises quantum wells, quantum dots and / or quantum wires to optimize and control their response time and their non-linear optical response.
As for the disposition of the elements within the resonator, two preferred geometries are contemplated:
- A ring resonator: laser radiation acts only once as the saturable absorbent in a complete path through the resonator.
- The resonator in one or more reflective elements: the laser radiation interacts twice with the saturable absorbent in a complete path through the resonator.
Also preferably, the resonator may be a resonator without polarization control. That is, the use of some nitrides of group III, such as those based on InN / InGaN or InN monolithic, allows to operate independently of the beam polarization state, which simplifies notably the design and control of the operation conditions of the resonator.
Intellectual property status
Patent already applied for
Patent application number : P201600461.
Where : The patent has been requested to the Spanish Patent and Trademark Office on June 6, 2016
Current development status
Others
Development phase
Desired business relationship
Patent licensing
Technical cooperation
Commercial agreement with technical assistance
Technology Owner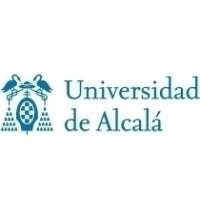 Universidad de Alcalá-OTRI
Research & Technology Organization
Related keywords
Electronics, IT and Telecomms
Electronic circuits, components and equipment
Optical Networks and Systems
Industrial Technologies
Biological Sciences
Medical Technology / Biomedical Engineering
Communications
Data Communications
Other data communication components
Medical Health related
Laboratory equipment
About Universidad de Alcalá-OTRI
Research & Technology Organization from Spain
Universidad de Alcalá-OTRI
The Technology Transfer Office at Alcalá University serves as a liaison between the University and its socioeconomic environment in terms of research and innovation. It encorages collaboration between research groups from universities and companies/institutions, with the objective to promote and commercialize research results and scientific capabilities.

Some of the services offered by this office are specified in the following list:

- Promotion of R & D and improvement of the relationships with companies.
- Promote the participation in R & D projects applicants to public calls (regional, national and European).
- Advising, processing and monitoring of patents and other forms of industrial protection.
- Support in the negotiation of contracts and agreements for R&D&i
Technology Offers on Innoget are directly posted and managed by its members as well as evaluation of requests for information. Innoget is the trusted open innovation and science network aimed at directly connect industry needs with professionals online.