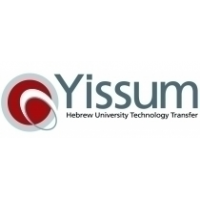 Self-Assembling, conductive DNA molecules which enable easy manufacture of DNA-based circuits and electrical devices
From Israel
Responsive
Innovative Products and Technologies
Summary of the technology
DNA constructs that with metal nanoparticles that can be used as interconnects for molecular electronics.
Keywords: DNA, molecular electronics, interconnects,
Project ID : 31-2016-4289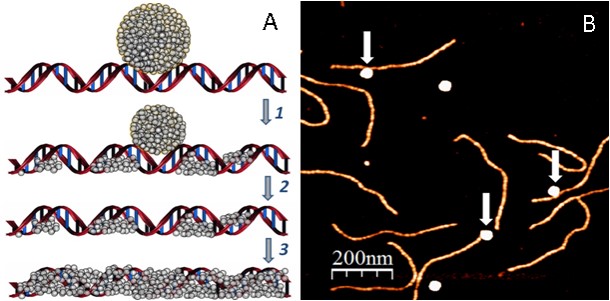 Details of the Technology Offer
Background
Micro- and nano-electronics underpin a significant part of the global economy. The global turnover of the sector was $310 billion in 2012. The value of products comprising micro- and nanoelectronics components represents around $215 billion of value globally.

Transparency Market Research reports a projected growth in the global nano-sensors market from US$26.9 million in 2014 to exceeding US$1.5 billion by 2021. While there are several existing and emerging uses of nano-sensors, with healthcare and biomedical being the most remunerative, these miniature devices are also seeing an escalating use in military and homeland security applications. However, the mass-production of nanowire sensors is still regarded as being difficult because there is a dearth of equipment that can precisely and rapidly assemble these extremely tiny wires on a given surface.

Since DNA molecules have the ability to self-assemble into two- and three-dimensional nanoarchitectures, an ability to conduct electricity would make them a tempting target for the production of DNA-based circuits and electrical devices.

Conductivity of double stranded DNA is very low, especially when the molecules are deposited on hard surfaces.

There is a need for a process to precisely and rapidly assemble extremely tiny, conductive nanowires on a given surface.

There is a need for a process to precisely and rapidly assemble extremely tiny, conductive nanowires
Our Innovation
Hybrid nucleic acid-metal complex with the ability to conduct electricity (E-DNA):
The process is selective to poly(dG)-poly(dC) and is not active on random or poly(dA)-poly(dT) sequences. This paves the way to combining conductive segments with connecting segments to form programmable circuits.
The metallization process is simple and low-cost and it is performed at ambient temperatures.
Metalized hybrid DNA molecules can conduct electrical current and may be used as nanowires in nanoelectronic devices and DNA-based programmable circuits.
Metal atoms positioned along the DNA molecules improve the charge transport properties, producing an attractive candidate for nanoelectronics.
(A) Tentative scheme of E-DNA formation, (B) AFM imaging of an intermediate stage of E-DNA formation
Development Milestones
Further optimization of the metallization process and its reproducibility, including avoiding possible defects

Development of additional metallization schemes

Electrical transport measurements

Combination of metalized segments in multiple DNA constructions