Resumen de la tecnología
La presente tecnología se refiere a un nuevo procedimiento general para la reducción de sulfóxidos a sulfuros empleando [MoO2Cl2(dmf)2] como catalizador y polioles (pinacol o glicerol) como reductor. Los productos se obtienen con rendimientos excelentes. Este nuevo procedimiento destaca por utilizar un agente reductor fácilmente accesible, no tóxico y que genera subproductos igualmente no tóxicos y fácilmente separables del sulfuro sintetizado.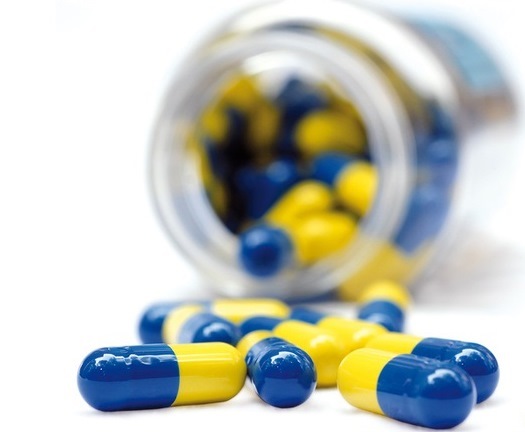 Aspectos nuevos e innovadores
La principal novedad del presente método es el empleo de polioles (pinacol o glicerol) como agente reductor, lo que implica una serie de ventajas sobre los métodos tradicionalmente empleados para la reducción de sulfóxidos a sus correspondientes sulfuros. Así, se han venido utilizando compuestos que contienen azufre, tales como tioles, sulfuro de hidrógeno, ácidos carboditiónicos, tiofosfónicos o tiofosfóricos, cloruro de sulfonilo o de sulfinilo, disulfuros, azufre elemental (S8) y cloruro de tionilo. Sin embargo, estos métodos presentan ciertas desventajas, haciendo necesario el desarrollo de nuevas alternativas.
Principales ventajas derivadas de su utilización
Entre las desventajas de muchos de los métodos conocidos para la reducción de sulfóxidos a sulfuros se encuentran las condiciones de reacción que resultan incompatibles con la presencia de grupos funcionales sensibles en la molécula. Igualmente, muchos de estos métodos conocidos dan lugar a subproductos difícilmente separables del producto final, que hacen necesarias tediosas y costosas etapas de purificación para obtener el producto puro. Muchos de los subproductos, reductores y disolventes empleados en las reacciones según los métodos anteriores son tóxicos y medioambientalmente problemáticos.
Sin embargo, el procedimiento para la reducción de sulfóxidos de la presente invención se basa en la utilización de pinacol o glicerol, como agentea reductores, compuestos fácilmente accesibles y manejables; genera subproductos fácilmente separables y medioambientalmente inocuos y permite la obtención de sulfuros de elevada pureza con un alto rendimiento sin necesidad de costosos procedimientos de separación cromatográficos. El procedimiento de la invención tiene además la ventaja de no necesitar atmósfera inerte ni disolventes orgánicos, con las consecuentes beneficios económicos y medioambientales.
Características técnicas
La presente invención se refiere a un procedimiento para la reducción catalítica de compuestos orgánicos que incluyen un grupo funcional sulfóxido a compuestos tipo sulfuro, que incluyen un grupo funcional tioéter, mediante la utilización de polioles (pinacol (2,3-dimetil-2,3-butanodiol) o glicerol (propano-1,2,3-triol) como agente reductor en presencia de un catalizador de molibdeno (VI), en un medio libre de disolventes orgánicos, bajo presión atmosférica y a una temperatura entre 80-90 ºC, en el caso del pinacol, y entre 170 ºC y 200ºC, en el caso del glicerol, generando subproductos no tóxicos y facilmente separables.
Aplicaciones
La técnica permite la síntesis de compuestos que contengan un sulfuro en su estructura, que pueden presentar diversas propiedades (fármacos, pesticidas, materiales...) ya demostradas. Por tanto, aplicabilidad en la industria farmacéutica, agroquímica, etc.  
Propiedad Intelectual
Protegido por patente.
Número de solicitud: P201001413
Número de solicitud: P201200455
Estado actual de desarrollo
Investigación o experimental
Relación deseada
Acuerdo Comercial
Palabras clave relacionadas
Protecting Man and Environment
Industrial Technologies
Industrial Products
Other
Sulfóxido
sulfuro
Reducción
pinacol
glicerol
Catálisis
Medio Ambiente
Sobre Universidad de Burgos
Oficina de Transferencia de Conocimiento de España
UNIVERSIDAD DE BURGOS
El objetivo de la Oficina de Transferencia de Conocimiento (OTRI) de la Universidad de Burgos es promover la Innovación tecnológica a través de la transferencia de resultados de investigación y las conexiones entre la Universidad y los nuevos requerimientos y realidades de la sociedad - somos el vínculo entre la Universidad y la Industria. Persona de Contacto: José Manuel López (jmllopez@ubu.es)

Technology Offers on Innoget are directly posted and managed by its members as well as evaluation of requests for information. Innoget is the trusted open innovation and science network aimed at directly connect industry needs with professionals online.