Summary of the technology
A research group from the Analytical Chemistry Department of Alcalá University has developed an analytical method of Perfusion reversed-phase high-performance liquid chromatography to characterize and quantify soybean proteins in commercial products in short analysis times. This invention represents a breakthrough for the routine analysis of these products made from soybean, since the analysis is done in very low times. The group is seeking for commercial agreements with technical assistance or license agreements patent.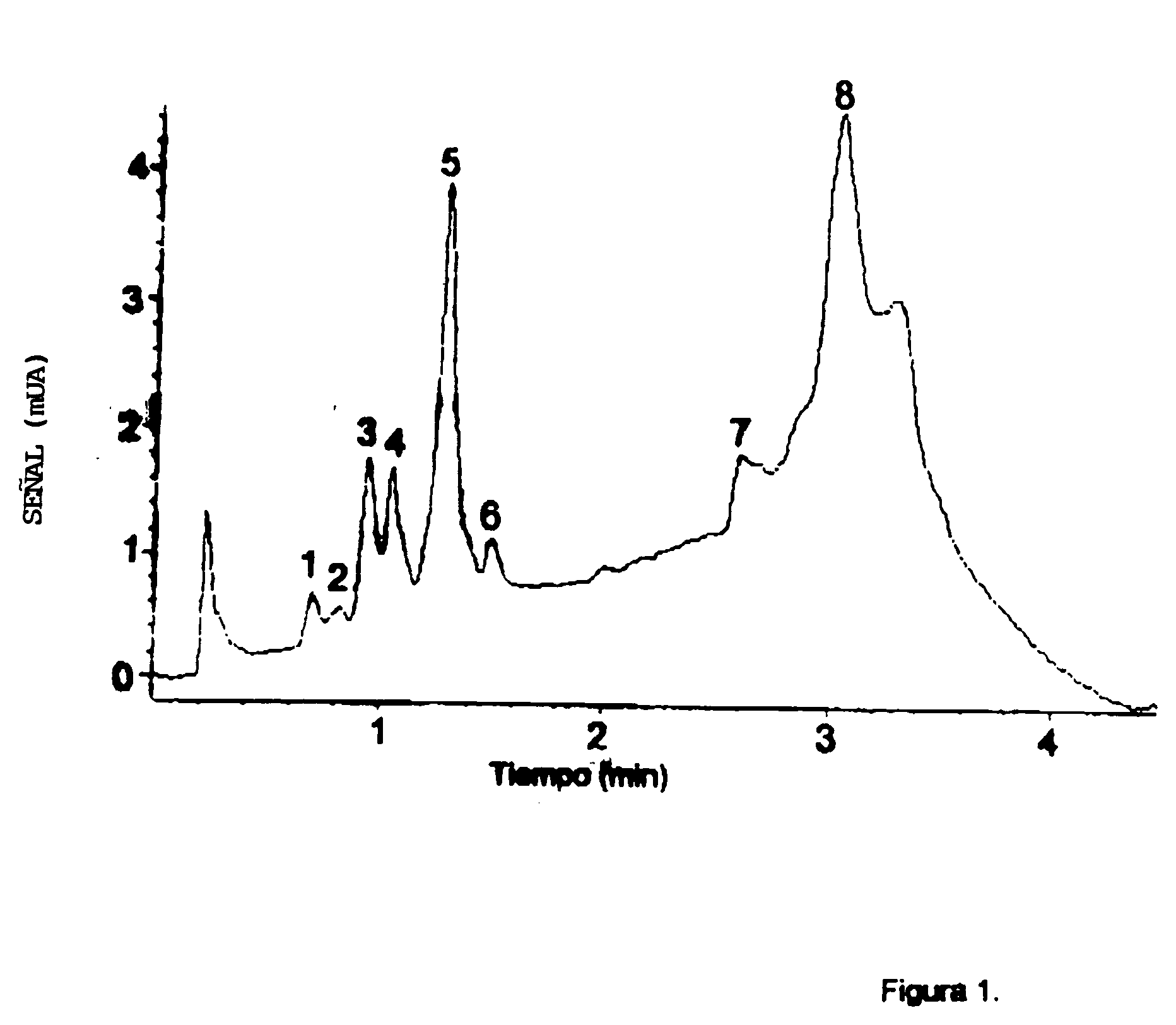 New and innovative aspects
Recently, the required time for the soybean proteins characterization by HPLC was reduced to 9 minutes by the inventors of this method. Nonetheless, it is possible to get smaller analysis times and consequently a new method has been invented.
Main advantages of its use
- This method can be performed with basic instrumentation and therefore, it is accessible to the majority of the laboratories.
- The method consists of a linear gradient and simple binary that allows the characterization and quantification of soybean protein in two steps.
- It is a simple method which does not require a complex previous treatment of the samples or patterns.
- The dissolution of the sample is directly injected in the chromatographic system, without using filters and syringes, which also reduces the analysis time and cost.
-The analysis times make this method ideal for routine checks. There is no precedent in the literature of a fast and simple method to characterize and quantify commercial soy bean protein in commercial samples for human consumption.
- The method allows simultaneously the soybean characterization and quantification.
- The method developed allows to determine the soybean protein content in samples with other additives which contain nitrogen. The existing methods for the total nitrogen determination do not allow to specify the protein content of these samples. Thus, the method developed allows to differentiate between total protein content of soybeans and the total nitrogen content of soy beverage and infant formulas which also contain other added compounds (amino acids, vitamins, nucleotides, etc.).
Specifications
The method for determining the soy proteins in commercial products by Perfusion high-performance liquid chromatography is carried out in a high pressure liquid chromatograph that allows to work in gradient and it has coupled an absorption ultraviolet visible detector (UV-vis) of variable wavelength. The column used is a perfusion packed column in reversed phase mode.
The method consists of a linear and binary gradient in two steps, whose volume (Gradient time x Flow) is equal to 9 ml. At flow of 3 ml/min, the gradient is as follows: from 5 to 25% mobile phase (MP) B in 1.7 min and from 25 to 45% of MP B in 1.3 min, followed by a reverse linear gradient from 45 to 5% FM B in 1 min and 1 min at 5%of FM B to rebalance the column in the initial conditions. To use this gradient for other flows, it is necessary to make a gradient time adjustment to maintain the volume constant.  The mobile phases used for separation are: Mobile phase A, grade water HPLC at a ratio of trifluoroacetic acid between 0.05 and 0.3% (v/v); Mobile phase B, grade acetonitrile HPLC at a ratio of trifluoroacetic acid between 0.05 and 0.3% (v/v). The mobile phases are filtered through nylon membranes of 0.45 µm and they are degassed before their use.
It is possible to carry out the separation at a temperature of the column ranging from 25 to 60ºC. The detection is performed at a wavelength of 254 nm.
Applications
Quality control and food safety
Intellectual property status
Patent granted with date  4/08/2003
Current development status
Already on the market
Desired business relationship
Commercial agreement with technical assistance
 License agreement
Related keywords
Food Technology
Detection and Analysis methods
Food Microbiology / Toxicology / Quality Control
Health food
Fats and Oils
Food and feed ingredients
Chromatographs and related laboratory equipment (including spectrometers)
technologies for the food industry
food technology
food quality and safety analytical and detection methods
nutrition and health
About Universidad de Alcalá-OTRI
Research & Technology Organization from Spain
Universidad de Alcalá-OTRI
The Technology Transfer Office at Alcalá University serves as a liaison between the University and its socioeconomic environment in terms of research and innovation. It encorages collaboration between research groups from universities and companies/institutions, with the objective to promote and commercialize research results and scientific capabilities.

Some of the services offered by this office are specified in the following list:

- Promotion of R & D and improvement of the relationships with companies.
- Promote the participation in R & D projects applicants to public calls (regional, national and European).
- Advising, processing and monitoring of patents and other forms of industrial protection.
- Support in the negotiation of contracts and agreements for R&D&i
Technology Offers on Innoget are directly posted and managed by its members as well as evaluation of requests for information. Innoget is the trusted open innovation and science network aimed at directly connect industry needs with professionals online.