Summary of the technology
A Spanish research group from Analytic chemistry and Chemical Engineering department of Alcala University has developed a technology based in a process with ozone to treat water polluted by pesticides and other organics pollutants from agricultural activities. With this process is possible to eliminate both the original pollutants and the intermediate products, producing the complete mineralization which allows a reuse of these waters. The group is looking for marketing agreement with technical assistance.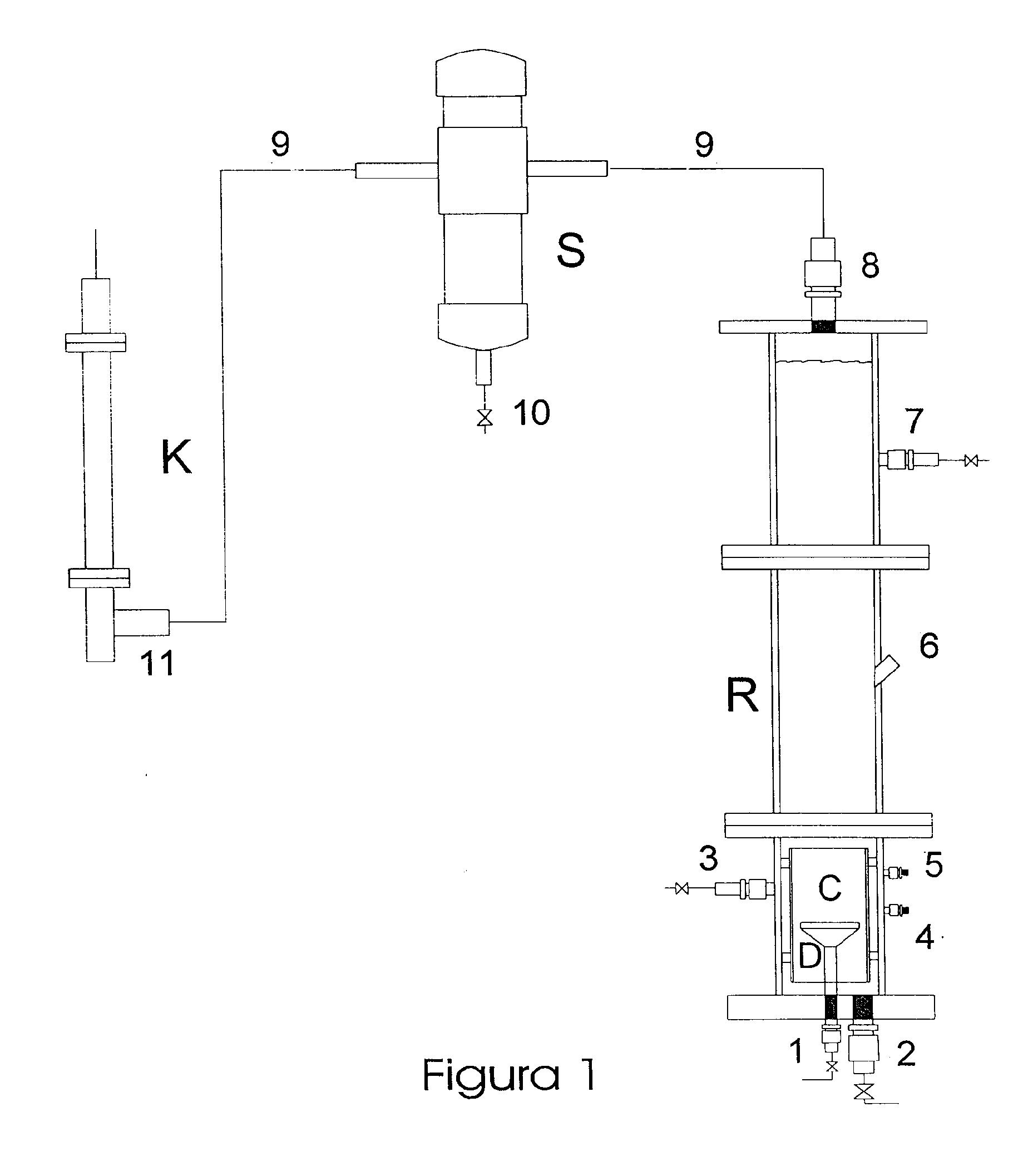 New and innovative aspects
Ozone process to treat water with pesticides and other organics pollutants from agriculture. The process is characterized because is charged or circulated a volume of water in a recipient where a flow of ozone-air is bubbling, keeping a value of basic pH in the reaction environment through a controlled addition and in continuous, of a basic dissolution, besides the addition of hydrogen peroxide, producing the elimination of organic pollutants.
Main advantages of its use
The process and device described have been applied, adequately sized in laboratory, in the treatment of watery effluents from agricultural activities with small and medium size, typical of intensive farms, showing its effectiveness, simplicity and easy integration in the productive and marketing process. 
Specifications
The process and device developed treat the effluent from agricultural activities.
The utility of the process is based on achieve the mineralization of organics pollutants optimizing, at the same time, the consumption of ozone. This can be done using the ozone together with an adequate value of acidity (pH) and hydrogen peroxide concentration in the reaction, with the intention of increase a production of radicals, and having a reactor which provides adequate fluid-dynamics conditions to obtain enough mixture and ozone transfer from gaseous mix to watery phase. 
To carry out the process a bubble column reactor with a height of 10:1 in diameter approximately is used.
The column is charged with a specific volume of water to treat or is passed through the reactor, if it is a continuous treatment. The intake and outflow is made through two pipes located on the sides of the reactor.
In the base of the column there is a tube, joined to a gas distributor, which is passed through with a mixture of air and ozone. The other end of the tube is connected to a retention valve.
Applications
To treat water polluted by pesticides and other organics pollutants from agricultural activities. 
Application for ...
Related keywords
Industrial Water Treatment
Agro chemicals
Organic Substances
Pesticides
Wastewater Recycling
Remediation of Contaminated Sites
Soil and Groundwater Pollution
Measurement and Detection of Pollution
Waste Management
Water treatment equipment and waste disposal systems
Agricultural chemicals
Industrial chemicals
Agriculture, Forestry, Fishing, Animal Husbandry and Related Products
waste management
biotreatments
compost
bioconversion
Horticulture
pesticides
About Universidad de Alcalá-OTRI
Research & Technology Organization from Spain
Universidad de Alcalá-OTRI
The Technology Transfer Office at Alcalá University serves as a liaison between the University and its socioeconomic environment in terms of research and innovation. It encorages collaboration between research groups from universities and companies/institutions, with the objective to promote and commercialize research results and scientific capabilities.

Some of the services offered by this office are specified in the following list:

- Promotion of R & D and improvement of the relationships with companies.
- Promote the participation in R & D projects applicants to public calls (regional, national and European).
- Advising, processing and monitoring of patents and other forms of industrial protection.
- Support in the negotiation of contracts and agreements for R&D&i
Technology Offers on Innoget are directly posted and managed by its members as well as evaluation of requests for information. Innoget is the trusted open innovation and science network aimed at directly connect industry needs with professionals online.