Summary of the technology
Integra Holdings
Project ID : 26-2012-2758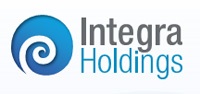 Description of the technology
Company Profile:
Integra Holdings focuses on biopharmaceutical companies with products in clinical and pre-clinical stages of development, which present innovation and competitive advantages in their respective industries. Integra Holdings' portfolio is composed of companies operating in the fields of cancer therapy, Alzheimer's disease, infectious diseases, inflammation and bipolar disorder.
Owned by Yissum, the technology transfer company of the Hebrew University of Jerusalem, Integra holdings offers an attractive combination of a robust portfolio, an existing extensive marketing network enhanced by Yissum and an on-going deal-flow, originating from the Hebrew University and Sha'arei Zedek Medical Center.
Integra Holdings' robust portfolio is currently composed of companies operating in diverse therapeutic fields of high industry interest ranging from oncology to Alzheimer's disease, and from infectious diseases to allergies, and includes four Phase II companies, three Phase I ready companies and one company in pre-clinical stages of development. The companies are Atox Bio, Avraham Pharmaceuticals, Ayana, Hill Applied Medical, LipoCure, Lipomedix and Tiltan Pharma.
Investment Opportunity:
Integra Holdings announced in October 2012 the closing of a U.S. $7.0 million first round of financing at a pre-money value of U.S. $25 million. It is seeking further investment.
Contact Details
Address: Hi-Tech Park, Edmond J. Safra Campus, Givat-Ram, Jerusalem, IsraelPhone: +972-2-658-6688 Fax: +972-2-658-6689Email:
info@integra-holdings.com
Exhibition Representatives Name: Liana Patt, PhD, MBAE-mail: liana@integra-holdings.com
Project manager
Liana Patt
CEO Integra Holdings
Project researchers
NA
,

Related keywords
Socio-economic development models, economic aspects
Other (uncategorised)
Investment Opportunities
Life Science & Biotechnology
About Yissum - Research Development Company of the Hebrew University
Technology Transfer Office from Israel
Yissum - Research Development Company of the Hebrew University
Yissum Research Development Company of the Hebrew University of Jerusalem Ltd. Founded in 1964 to protect and commercialize the Hebrew University's intellectual property. Ranked among the top technology transfer companies, Yissum has registered over 8,900 patents covering 2,500 inventions; has licensed out 800 technologies and has spun-off 90 companies. Products that are based on Hebrew University technologies and were commercialized by Yissum generate today over $2 Billion in annual sales.
Technology Offers on Innoget are directly posted and managed by its members as well as evaluation of requests for information. Innoget is the trusted open innovation and science network aimed at directly connect industry needs with professionals online.