Summary of the technology
Research & Services | Research into Diseases of the Intestine and Mammary Gland such as Crohn's Disease, IBD, and Mastitis
Project ID : 34-2010-2441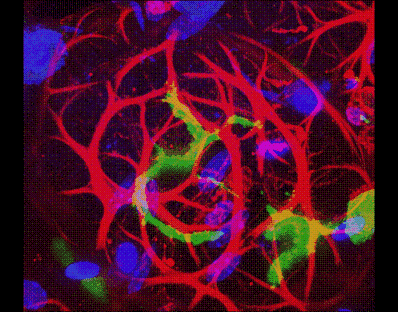 Description of the technology
Humanized mice and advanced mice models help in understanding virulence mechanisms of E. coli and innate immune response in the gut and mammary gland.
| | |
| --- | --- |
| Categories | Life Sciences and Biotechnology, Medicine, Veterinary Medicine, |
Laboratory of Molecular Microbiology and Immunology, The Koret School of Veterinary Medicine, The Robert H. Smith Faculty of Agricultural, Food and Environment
Research Capabilities
Humanized mice and mouse models have been developed to further understanding of the host-pathogen interaction in the human intestine.

Focus on the virulence mechanisms of human enteropathogens and the role of bacteria in the pathogenesis of Crohn's disease and virulence mechanisms of human-specific gut pathogens such as E. coli O157:H7, EPEC and Salmonella.

Murine mastitis models have been developed for a second major study focus to promote the understanding of fundamental processes in the mammary gland, including the virulence mechanisms of E. coli in the mammary gland, as well as inflammation and innate immune response.

A third focus is based on urinary tract infection (UTI) mouse models to study the pathogenesis of UPEC in cystitis
Advantages
The lab has developed the capabilities for producing humanized mice and superior mouse models. All research is simultaneously conducted in vitro as well as in vivo. Advanced imaging techniques such as confocal microscopy and whole-body imaging, support the research.
Research Background
The purpose of the research carried out in this lab is (1) to further basic understanding of the mechanisms involved in diseases of the intestine, including IBD and Crohn's disease, and (2) to discover more about the fundamental function of the mammary gland, leading to better understanding of mastitis and other disorders.
Much of the work in this lab is carried out in close collaboration withProfessor Ilan Rosenshine.
Mouse mammary gland. The alveolus which is the milk production unit was imaged using confocal fluorescence microscopy showing myoepithelial cells (red), dendritic cells (green) and cell nuclei (blue). Copyright: Professor Nahum Y. Shpigel, Hebrew University.
Researcher and Research Interests
Professor Nahum Y. Shpigel, is an associate professor and head of the Department of Food Production Veterinary Medicine at the Koret School of Veterinary Medicine whose research interests include molecular microbiology and immunology and host-parasites interactions in microbial diseases. His professional experience and qualifications are focused on microbiology and immunology of bacterial diseases, mastitis in dairy animals and veterinary herd health and internal medicine in food animals. He is a diplomate of the European College of Bovine Health Management.