Summary of the technology
Research & Services | Molecular Modeling and In Silico Drug Design
Project ID : 34-2010-2358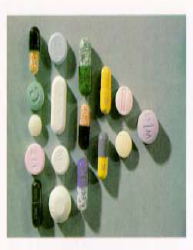 Description of the technology
Superfast design and discovery of highly efficient drug candidates
| | |
| --- | --- |
| Categories | Life Sciences and Biotechnology, Medicine |
Laboratory of Molecular Modeling and Drug Design, School of Pharmacy, Faculty of Medicine
Research Capabilities
Developing and applying novel optimization algorithms for the design and discovery of novel therapeutics, from small molecules and peptidomimetics to peptides and proteins.

Ability to produce focused libraries of potentially highly active ligands for specific targets in a matter of days

Collaborating with researchers on treating diseases such as cancer, Alzheimer's and others

Solving complex problems in structural biology: protein-ligand interactions and docking, protein-protein recognition, predicting unstructured proteins
Advantages
The lab's proprietary core technology, called Iterative Stochastic Elimination (ISE), is used to find optimal solutions to diverse issues such as sets of best ligands for a target, molecular conformational ensembles and properties, multiple loops in proteins, protein-ligand docking, protein design, focused libraries, chemoinformatics and others. ISE finds global and local minima and produces very large sets of optimal solutions from which to choose based on needs and requirements.
Research Background
The laboratory has expertise in a broad field of life sciences ranging from physics and chemistry to biology and structural biology, and includes computer science experts.
Researcher and Research Interests
Professor Amiram Goldblum, Institute for Drug Research, School of Pharmacy. Professor Goldblum's optimization algorithm received the first prize of the American Chemical Society's Computational Chemistry Division in 2000. Since then, it has raised interest for use in many other fields including electronic circuits and investment portfolios. Professor Goldblum's main interests lie in the properties of molecules, intermolecular interactions and catalysis. For many years he used a quantum mechanical approach to his studies whereas recently his focus has been on molecular mechanics solutions.
Available Resources
The laboratory has a large computer cluster for its algorithm developments and applications.
Laboratory Contact
Professor Amiram Goldblum, amiram.goldblum@ekmd.huji.ac.il, +972-2-675-8701