Summary of the technology
Knowhow - Method for Estimating the Amount of Noise in an Image
Project ID : 10-2009-2253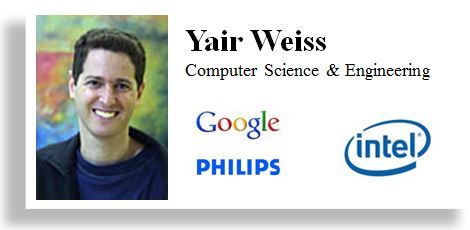 Description of the technology
Available Knowhow
Enables estimation of presence of noise as well as amount of noise
| | |
| --- | --- |
| Categories | Imaging / Computer Graphics, Digital Image Sensors |
| Development Stage | Working prototype |
| Knowhow | Available Knowhow |
| Market | Image-processing applications range from industrial uses and security systems to transportation and medical technology |
Highlights
All digital cameras, digital scanners and similar devices must estimate amount of noise in captured image. If the captured image is noisy the imaging device processes it to remove noise; if the captured image is clean the device must refrain from processing it.
Our Innovation
Method for estimating the amount of noise in an image captured by a sensor allows the device to estimate not just whether or not an image is noisy, but also provides an accurate estimate of the amount of noise present.
Key Features
Results of noise estimation were significantly more accurate than the state-of-the-art

Noise estimation on complex image with many edges and texture data (below). With low noise standard deviation other methods perform poorly; this method much better.
The Opportunity
Image-processing systems are used in quality control, industrial inspection, metrology for visually guided machines and to recognise components, symbolic characters and codes; robotics; driver assistance systems
Project manager
Tamir Huberman
VP Business Dev. Computer Science & IT Director
Project researchers
Yair Weiss
HUJI, School of Computer Science and Engineering
CS - Computer Vision
Daniel Zoran
HUJI, Faculty of Science
The Interdisciplinary Center for Neural Computation
Related keywords
Information Processing, Information System, Workflow Management
IT and Telematics Applications
Multimedia
Computers
Computer Graphics Related
Specialised Turnkey Systems
Scanning Related
Peripherals
Computer Services
Computer Software Market
Other Computer Related
Computer Science & Engineering
Available Knowhow
Imaging / Computer Graphics
About Yissum - Research Development Company of the Hebrew University
Technology Transfer Office from Israel
Yissum - Research Development Company of the Hebrew University
Yissum Research Development Company of the Hebrew University of Jerusalem Ltd. Founded in 1964 to protect and commercialize the Hebrew University's intellectual property. Ranked among the top technology transfer companies, Yissum has registered over 8,900 patents covering 2,500 inventions; has licensed out 800 technologies and has spun-off 90 companies. Products that are based on Hebrew University technologies and were commercialized by Yissum generate today over $2 Billion in annual sales.
Technology Offers on Innoget are directly posted and managed by its members as well as evaluation of requests for information. Innoget is the trusted open innovation and science network aimed at directly connect industry needs with professionals online.