Summary of the technology
BriefCam is an early stage start-up company, established to develop and commercialize video synopsis, summarization and indexing technology. The initial technology of video synopsis was developed at The Hebrew University of Jerusalem, and is licensed by BriefCam.
Project ID : 26-2008-2107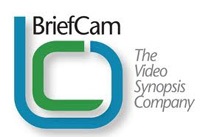 Description of the technology
Browse Hours in Minutes
Investment/ Collaboration Opportunity Highlights:
Founded – December 31, 2007

Operations commence – mid-2008

First funding round – March 2009 (lead investor: Aviv Venture Capital)

N. American sales office opened – November 2009

Sales commenced – 2010

IFSEC Security Industry Award – May 2010

Wall Street Journal Technology Innovation Award – September 2010

Shanghai sales office opened – January 2011

ASIS Accolades award – September 2011

Second funding round – February 2011 (lead investor; Rimage, Inc.)

Israel HLS Award – November 2012
About the company
BriefCam® is a developer and provider of systems for the rapid review, analysis and indexing of surveillance camera feed using Video Synopsis®, a novel image processing technology.
BriefCam meets the unfulfilled global need to browse video, investigate and identify incidents rapidly, and take action. BriefCam's Video Synopsis technology replaces the inefficient, expensive "fast forward" method of manually reviewing video footage.
Video Synopsis is a patented image-processing technology, developed at the Hebrew University of Jerusalem, which creates a summary of the original full length video. BriefCam can provide a complete representation of all events occurring during hours of video footage in a condensed clip as short as a few minutes long. The synopsis presents simultaneously the multiple objects and activities that happened at different times – with an index to the original source video; whether streamed video feed or recorded archival footage -- for on-the-spot event tracking, forensics and evidence discovery.
BriefCam, for the first time, makes Total Video Review possible, turning a review of daily events into an integral part of the ongoing security routine.
Products
BriefCam products interface with a wide range of DVR/NVRs, advanced IP cameras and complement existing surveillance solutions.
Product line
VS Forensics - Standalone Video Synopsis for rapid post-event investigation

VS Enterprise - Video Synopsis On-Demand (integrated or embedded) for on-site investigation and proactive surveillance.
Product Links
Contact details
Contact:
info@briefcam.com
Contact link:
http://briefcam.com/contact-us/
Links
Website:
www.briefcam.com
Twitter:
www.twitter.com/BriefCamVS
YouTube:
www.YouTube/BriefCamVS
Facebook:
www.facebook.com/BriefCamVS
Project manager
Tamir Huberman
VP Business Dev. Computer Science & IT Director
Project researchers
Shmuel Peleg
HUJI, School of Computer Science and Engineering
CS - Computer Vision
Related keywords
Socio-economic development models, economic aspects
Other (uncategorised)
Investment Opportunities
Computer Science & Engineering
About Yissum - Research Development Company of the Hebrew University
Technology Transfer Office from Israel
Yissum - Research Development Company of the Hebrew University
Yissum Research Development Company of the Hebrew University of Jerusalem Ltd. Founded in 1964 to protect and commercialize the Hebrew University's intellectual property. Ranked among the top technology transfer companies, Yissum has registered over 8,900 patents covering 2,500 inventions; has licensed out 800 technologies and has spun-off 90 companies. Products that are based on Hebrew University technologies and were commercialized by Yissum generate today over $2 Billion in annual sales.
Technology Offers on Innoget are directly posted and managed by its members as well as evaluation of requests for information. Innoget is the trusted open innovation and science network aimed at directly connect industry needs with professionals online.