Summary of the technology
A new method for the optimal selection and placement of landmarks for registration in navigated neurosurgery
Project ID : 7-2007-1923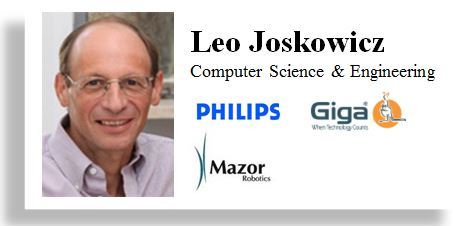 Description of the technology
We have invented a novel framework and methods for the optimal selection and placement of anatomical and fiducial landmarks for image-guided neurosurgery. The method computes the rigid registration transformation that minimizes the Target Registration Error, and provides an accurate estimate of the target localization uncertainty. It allows surgeons to optimally plan fiducial location prior to imaging and to automatically or semi-automatically select the fiducial and anatomical landmarks that will minimize the Target Registration Error. The proposed method takes the guesswork out of the registration process, provides a reliable localization uncertainty error for navigation, and reduces the localization error. It is expected to provide a new, principled pre-imaging method for fiducial placement, save intra-operative time, and improve the reliability and accuracy of the localization. Based on our preliminary clinical results, the expected reduction of uncertainty is of up to 4mm. The improvement in accuracy is expected to reduce complications and allow new procedures that could not be done because of the suboptimal localization uncertainty.
A US Provisional application has been submitted.
Project manager
Tamir Huberman
VP Business Dev. Computer Science & IT Director
Project researchers
Leo Joskowicz
HUJI, School of Computer Science and Engineering
CS
Related keywords
Medicine, Human Health
Biology / Biotechnology
Genome Research
Micro- and Nanotechnology related to Biological sciences
Information Processing, Information System, Workflow Management
IT and Telematics Applications
Multimedia
Recombinant DNA
Monoclonal Antibodies and Hybridomas
Gene Splicing and Manufacturing Equipment
Other Genetic Engineering
Molecular design Market
Microbiology Market
Micro- and Nanotechnology related to Biological sciences
Biochemistry / Biophysics Market
Toxicology Market
In vitro Testing, Trials Market
Stem cells and biobanks
Cellular and Molecular Biology Market
Population genetics Market
Gene Expression, Proteom Research Market
Bioinformatics Market
Enzymology/Protein Engineering/Fermentation
Genetic Engineering Market
Clinical Medicine
Anatomy, Pathology, Immunology, Physiology
Agro and Marine biotech
Other Medical/Health Related
Therapeutic
Diagnostic
Computers
Computer Graphics Related
Specialised Turnkey Systems
Scanning Related
Peripherals
Computer Services
Computer Software Market
Other Computer Related
Life Science & Biotechnology
cns
About Yissum - Research Development Company of the Hebrew University
Technology Transfer Office from Israel
Yissum - Research Development Company of the Hebrew University
Yissum Research Development Company of the Hebrew University of Jerusalem Ltd. Founded in 1964 to protect and commercialize the Hebrew University's intellectual property. Ranked among the top technology transfer companies, Yissum has registered over 8,900 patents covering 2,500 inventions; has licensed out 800 technologies and has spun-off 90 companies. Products that are based on Hebrew University technologies and were commercialized by Yissum generate today over $2 Billion in annual sales.
Technology Offers on Innoget are directly posted and managed by its members as well as evaluation of requests for information. Innoget is the trusted open innovation and science network aimed at directly connect industry needs with professionals online.