Summary of the technology
Knowhow - Directed Client-Side IP Spraying
Project ID : 10-2007-1913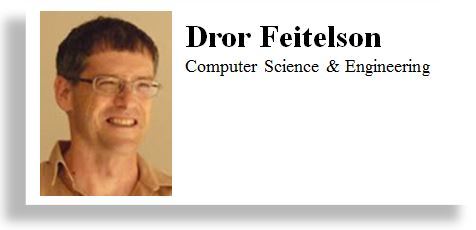 Description of the technology
Available Knowhow
Client-side routing based on pre-loaded key terms
| | |
| --- | --- |
| Categories | Data mining |
| Development Stage | Concept proven |
| Knowhow | Available Knowhow |
Highlights
The system recognises significant search terms and replicates a search-term-specific portions of a search engine's complete searchable database to provide a database that contains only relevant targets

Avoids the bottleneck produced by large numbers of searchers inputting general search terms by identifying relevant terms in the query and directing the browser directly to search in specific search engine servers

Option to direct browser directly to the most popular search target without any access to the search engine servers

The system is applicable to large online shopping sites and general web search
Our Innovation
Novel system for processing search engine queries that relies on highly popular search terms and routing queries directly to targets or to search engine servers associated with those terms.
Key Features
Enables direct routing to search targets without detour through search engine servers

Enables faster, better focused processing of search queries

Avoids bottlenecks produced by queries of large numbers of searchers all having to be processed through a general "gatekeeper"
The Opportunity
Reduced load on servers leading to reduced capacity and power requirements, coupled with faster, focused processing of search queries
Project manager
Tamir Huberman
VP Business Dev. Computer Science & IT Director
Project researchers
Dror Feitelson
HUJI, School of Computer Science and Engineering
CS - Machine Learning
Related keywords
Information Processing, Information System, Workflow Management
IT and Telematics Applications
Multimedia
Computers
Computer Graphics Related
Specialised Turnkey Systems
Scanning Related
Peripherals
Computer Services
Computer Software Market
Other Computer Related
Computer Science & Engineering
Available Knowhow
Web Technologies
About Yissum - Research Development Company of the Hebrew University
Technology Transfer Office from Israel
Yissum - Research Development Company of the Hebrew University
Yissum Research Development Company of the Hebrew University of Jerusalem Ltd. Founded in 1964 to protect and commercialize the Hebrew University's intellectual property. Ranked among the top technology transfer companies, Yissum has registered over 8,900 patents covering 2,500 inventions; has licensed out 800 technologies and has spun-off 90 companies. Products that are based on Hebrew University technologies and were commercialized by Yissum generate today over $2 Billion in annual sales.
Technology Offers on Innoget are directly posted and managed by its members as well as evaluation of requests for information. Innoget is the trusted open innovation and science network aimed at directly connect industry needs with professionals online.