Summary of the technology
Apparatus for automatic segmentation of non-aligned data sequences comprising structural domains to identify and construct models of the structural domains. The apparatus comprises a soft clustering unit, a refinement unit and an annealing unit. The soft clustering unit iteratively partitions the data sequences and trains variable memory Markov sources, created using a prediction suffix tree data structure, on the data until convergence is reached. The clustering unit also eliminates sources showing low relationships with the data. The refinement unit is connected to the soft clustering unit and splits and perturbs the sources following convergence, to repeat the iterative partitioning at the soft clustering unit, thereby to refine the model. The annealing unit increases the resolution with which the relationships between data and sources is shown, thereby governing the way in which less competitive sources are rejected, and the apparatus outputs the surviving variable memory Markov
Keywords: Markovian Domains, Fingerprinting, Statistical, Segmentation, Protein, Sequencesources to provide models for subsequent identification of the structural domains.

Project ID : 10-2006-922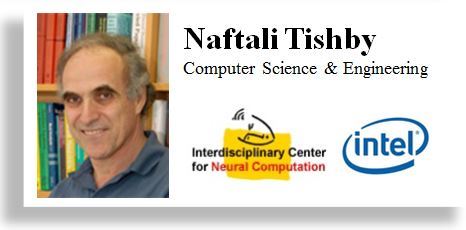 Description of the technology
Available Knowhow
Abstract
Apparatus for automatic segmentation of non-aligned data sequences comprising structural domains to identify and construct models of the structural domains. The apparatus comprises a soft clustering unit, a refinement unit and an annealing unit. The soft clustering unit iteratively partitions the data sequences and trains variable memory Markov sources, created using a prediction suffix tree data structure, on the data until convergence is reached. The clustering unit also eliminates sources showing low relationships with the data. The refinement unit is connected to the soft clustering unit and splits and perturbs the sources following convergence, to repeat the iterative partitioning at the soft clustering unit, thereby to refine the model. The annealing unit increases the resolution with which the relationships between data and sources is shown, thereby governing the way in which less competitive sources are rejected, and the apparatus outputs the surviving variable memory Markov sources to provide models for subsequent identification of the structural domains.
Link to Full Patent Text:
http://goo.gl/2Lhbyx
Project manager
Tamir Huberman
VP Business Dev. Computer Science & IT Director
Project researchers
Naftali (Tali) Tishby
HUJI, School of Computer Science and Engineering
CS - Machine Learning
Related keywords
Information Processing, Information System, Workflow Management
IT and Telematics Applications
Multimedia
Computers
Computer Graphics Related
Specialised Turnkey Systems
Scanning Related
Peripherals
Computer Services
Computer Software Market
Other Computer Related
Computer Science & Engineering
Available Knowhow
computational biology
About Yissum - Research Development Company of the Hebrew University
Technology Transfer Office from Israel
Yissum - Research Development Company of the Hebrew University
Yissum Research Development Company of the Hebrew University of Jerusalem Ltd. Founded in 1964 to protect and commercialize the Hebrew University's intellectual property. Ranked among the top technology transfer companies, Yissum has registered over 8,900 patents covering 2,500 inventions; has licensed out 800 technologies and has spun-off 90 companies. Products that are based on Hebrew University technologies and were commercialized by Yissum generate today over $2 Billion in annual sales.
Technology Offers on Innoget are directly posted and managed by its members as well as evaluation of requests for information. Innoget is the trusted open innovation and science network aimed at directly connect industry needs with professionals online.