Summary of the technology
Anti-angiogenic drug combination
Project ID : 26-2006-467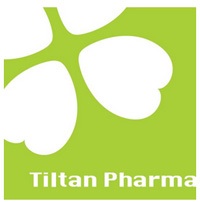 Description of the technology
Mechanism-Based Anti-Angiogenic Drug-Combination to Treat Cancer
Tiltan Pharma is a start up company that developed a novel treatment for cancer which is now at a phase-II clinical study in metastatic pancreatic cancer. The company has recently completed a round of investment and seeks further funding to accelerate and complete this phase-II
About the company
Tiltan Pharma Ltd, an Israeli company jointly owned by Yissum (Technology transfer Company of the Hebrew University), the entrepreneurs, Israeli investors and a Canadian corporation, is dedicated to the development and commercialization of its proprietary anti-angiogenic platform for treatment of cancer and other indications.
Our product
TL-118 is a proprietary anti-angiogenic therapy aiming to starve the tumor by cutting off its blood supply.
The product represents an innovative approach to use known molecules for this indication, thereby shorten time to market and risks of development.
A recent study conducted by an independent researcher and published in the British Journal of Cancer, showed superiority of TL-118 over current standard of care anti-angiogenic agents:
http://tiltanpharma.com/var/968/3032-bjc2012322a.pdf
Development Milestones
Over 150 cancer patients were exposed to TL-118 so far with excellent safety and tolerability and good signs of efficacy.
The company was granted a US-FDA IND and a recent safety report showed the product is safe and well tolerated.
Tiltan's product, TL-118, is protected by a composition of matter patent already granted in the US, Europe, Canada, Australia, Japan, China and Israel.
The company' next milestone is the completion of its phase-II pancreatic cancer study conducted in parallel in the US and Israel.
Contact details
Project manager
Ariela Markel
VP, Business Development, Healthcare
Project researchers
Shmuel Ben-Sasson
HUJI, Faculty of Medicine
Experimental medicine and cancer research
Related keywords
Socio-economic development models, economic aspects
Other (uncategorised)
Investment Opportunities
Life Science & Biotechnology
About Yissum - Research Development Company of the Hebrew University
Technology Transfer Office from Israel
Yissum - Research Development Company of the Hebrew University
Yissum Research Development Company of the Hebrew University of Jerusalem Ltd. Founded in 1964 to protect and commercialize the Hebrew University's intellectual property. Ranked among the top technology transfer companies, Yissum has registered over 8,900 patents covering 2,500 inventions; has licensed out 800 technologies and has spun-off 90 companies. Products that are based on Hebrew University technologies and were commercialized by Yissum generate today over $2 Billion in annual sales.
Technology Offers on Innoget are directly posted and managed by its members as well as evaluation of requests for information. Innoget is the trusted open innovation and science network aimed at directly connect industry needs with professionals online.