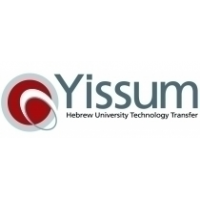 General Architecture for Converting Digital Electrical Data to Optical Pulses.
From Israel
Responsive
Innovative Products and Technologies
Summary of the technology
General architecture for converting digital electrical data to optical pulses.
Keywords: optoelectronics, silicon-photonics, communications, architecture, bus, backplane, photonics, integrated circuits
Project ID : 10-2006-405
Details of the Technology Offer
Generic Architecture for Converting Electrical Data to Optical Pulses
| | |
| --- | --- |
| Categories | Optoelectronics / Photonics, Optoelectronic Computing & Optical Communication |
| Development Stage | Concept |
Highlights
There is a growing demand to process larger volumes of digital data at ever increasing speeds plus exponential growth in performance of the basic microelectronic components

Current interconnection network, comprising multilayered complex of parallel electrical conduits, is a major bottle neck

Optical communication links provide effective, fast transport for large volumes of digital data over long distances in telecommunication

Problem: electronic data is in the form of digital, parallel-electronic words while optical data is organized as a serial string of photonic bits or digital, serial-optic words – need method for cost-effective conversion.
Our Innovation
Fast electronic/optical interconnectivity for processing digital data
ORTA is a generic architecture for converting between digital, parallel-electronic words and digital, serial-optic words incorporating two processes:
Conversion between parallel and serial signals by complex multiplexing or de-multiplexing; and

Conversion between the electronic and the optic representations of the signals using fast electronic devices and optoelectronic modulators.
Key Features
Generic architecture optimized for conversion of digital data back and forth from electrical pulses to photonic pulses

Effective for data conversion from electronic circuit to optical fiber and vice versa

ORTA operates at the rate of the data processing of the electronic processors without the need for ultrafast optoelectronic transmitters and receivers
Development Milestones
Preliminary design of a specific embodiment of the ORTA concept using simulation tools.