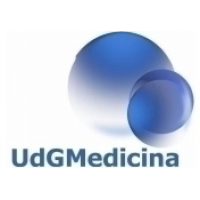 PSICODEM is a very simple software. It allows you to choose the most appropriate psychosocial intervention for people suffering from dementia, depending on their level of cognitive impairment and other signs and symptoms such as aphasia or anxiety
/technology-offers/1114/psicodem-is-a-very-simple-software-it-allows-you-to-choose-the-most-appropriate-psychosocial-intervention-for-people-suffering-from-dementia-depending-on-their-level-of-cognitive-impairment-and-other-signs-and-symptoms-such-as-aphasia-or-anxiety
Posted by Fundació UdG MedicinaResponsive2013-04-08 16:59:18 · Innovative Products and Technologies · Spain
Summary of the technology
It is a very simple software. It does not needt to be installed, just needs internet access, together with a user name and password. It is very easy to use and very useful when professionals need to take quick decisions based on best existing evidence. They have to consider level of patient's dementia according to MMSE test and study their signs and symptoms in order to obtain the best psychosocial intervention that is recommended.
Description of the tech for sale
PSICODEM is a very simple software. It allows you to choose the most appropriate psychosocial intervention for people suffering from dementia, depending on their level of cognitive impairment and other signs and symptoms such as aphasia, anxiety or depression. Potential users are decision-making professional who manage dementia. Evidence-based interventions have been reviewed and most efficient ones are tailored recommended for each patient specific charactaristics.
Specifications
PSICODEM software has been made after designing a decision algorithm which combines level of dementia, symptoms, signs of people suffering from dementia and psychosocial interventions. Depending on patient's characteristics (mild, moderate or severe) and possible aphasia, apraxia, depression, agressiveness, lack of orientation, mood instability, lack of communication or of autonomy, algorithm offers a concrete psychosocial intervention or a combination of two to be recommended for the patient.
Main advantages of its use
Simple and easy.Evidence-based tool.
Applications
TherapistsPsychologists.PsychiatristsNeurologists.NursesDementia centres.Primary Care.
Related keywords
Biological Sciences
Electronics, IT and Telecomms
Medical Health related
Computer related
Genetic Engineering / Molecular Biology
Systems software
Other system software
Software services
Other software services
Other software related
Alzheimer
Dementia
Psychosocial Interventions
Software
About Fundació UdG Medicina
Technology Transfer Office from Spain
Fundació UdG Medicina
Fundació UdG Medicina wants to be a hub point between the University and health, research and economic institutions that participate or wish to participate in any capacity with the Faculty or the Health Sciences Campus. It aims were to coordinate and promote all those actions related to the Faculty of Medicine that were to take place at the University of Girona, whether academic, or related to research and knowledge transfer, and to facilitate and coordinate the relations between the University and those health, research or economic institutions that wished to participate with the Health Sciences Faculty and Campus.
Similar Technology Offers
Technology Offers on Innoget are directly posted and managed by its members as well as evaluation of requests for information. Innoget is the trusted open innovation and science network aimed at directly connect industry needs with professionals online.